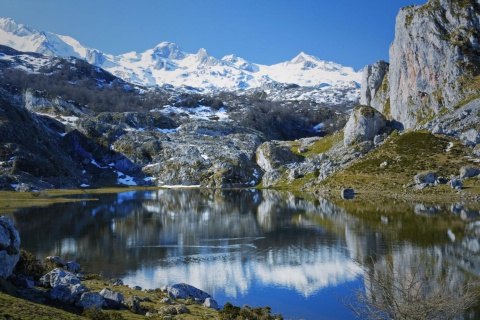 Principality of Asturias
Travel into nature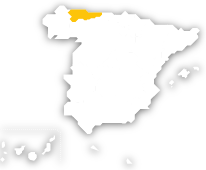 A visit to Asturias gives you the opportunity to remember sensations that are often forgotten, such as the sense of calm as you walk through lush green valleys, walking through grass, the smell of the sea at sunrise or the cool air brushing against your cheeks as you enjoy the views from the stunning natural viewpoints.
And these are not the only sensations that await you: Asturian cuisine is popular in Spain due to its rich flavours; the region boasts examples of unique Pre-Romanesque art; and its cities have reinvented themselves through their culture and architecture, leaving behind their more industrial past.
Sociedad Pública de Gestión y Promoción Turística y Cultural del Principado de Asturias, S.A.U.
Laboral Ciudad de la Cultura. C/ Luis Moya Blanco, 261 (Gijón, Asturias)
33203

Asturias Tourism
contacto@turismoycultura.asturias.es
+34 985 185 860
Don't miss it
What to visit
---
Select from the list or hover over the map to find out about points of interest.
Where to go
Places not to be missed
---
What to do
Other ideas for your trip
---