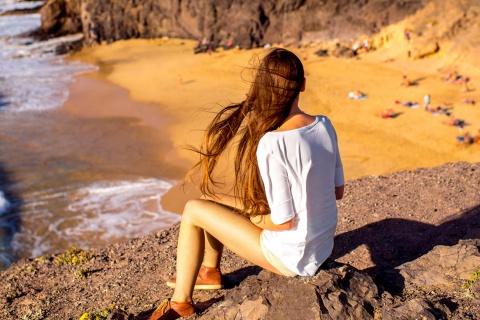 Canary Islands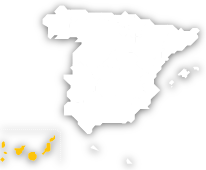 These islands are known for being the sunshine centre of Europe, and offer mild temperatures and a range of outstanding natural attractions. In fact, five of its seven islands have been declared a Biosphere Reserve, and the archipelago has four national parks.
Its beaches are its most outstanding attractions, and are perfect for relaxing in the sun or enjoying water sports such as windsurfing and scuba diving. In the interior you'll find amazing landscapes which are ideal for hiking, cycle touring, rock climbing and even caving.
Promotur Canary Islands Tourism
C/ Eduardo Benot, 35 Gran Canaria (Canarias)
35006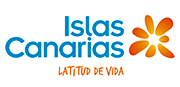 Canary Island Tourist Board
info@turismodecanarias.com
+34 928 290 579
Where to go
Places not to be missed
---
What to do
Other ideas for your trip
---
Practical information
How to get there - transport information
---
Select the means of transport to see how to get there or how to get around at your destination.
How to get to aeroplane
The Canary Islands have excellent air transport connections, reaching practically anywhere in Europe in 5 hours or less.

The seven main Canary Islands have their own airports. The airports with the most international traffic are Gran Canaria, Tenerife Sur, Lanzarote and Fuerteventura.

There are many daily flights between these airports and to the rest of the islands via the airports of Tenerife Norte, El Hierro, La Palma and La Gomera.

You can see how to get to your destination on each airport's information page.

You can check a table of approximate journey times to the Canary Islands from other parts of Spain.
Practical information
The best way to explore each island is probably by car.

The islands of Gran Canaria, Fuerteventura, La Gomera, El Hierro, Lanzarote, Tenerife and La Palma have airports and ports with plenty of transport connections.

Gran Canaria and Tenerife are the two largest islands and have many transport options every day, both by plane and ship.

The island of Gran Canaria also has many daily connections to Lanzarote and Fuerteventura.

The island of Tenerife has many daily connections to El Hierro, La Gomera and La Palma.
How to get around in aeroplane
How to get around in boat
Ferries are a common way to travel between the Canary Islands. You will find a range of frequent connections, offering you the option of bringing your vehicle aboard.

The journey time between islands depends on the distance and type of ship. Journeys range from 35 minutes to ten hours. For example, you can travel between Gran Canaria and Tenerife in about an hour and a half. You can see other journey times in "Spain's main sea connections."

Several islands have more than one port for cruise ships and ferries. Check your port of origin and destination carefully when booking tickets.