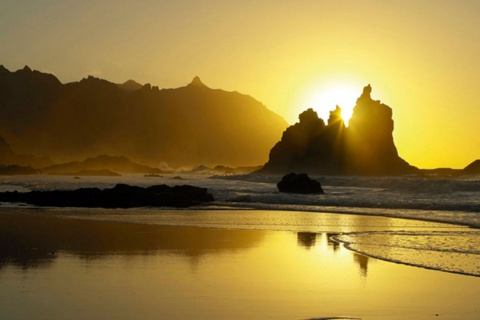 Tenerife (Island)
An island for getting away from it all
The ease of wearing summer clothes all year round. The pleasure of walking with the sea always on the horizon. The feeling of your feet leaving prints on the sand. The sudden coolness of the Atlantic when you swim. The joy of sunshine as your travelling companion.
Sometimes, just thinking about it is enough to start the relaxation process. Imagine living every day of your holiday to the full, looking after yourself without even trying, so every day you feel more connected to your surroundings, as you get in touch with nature and the real essentials of life.
Don't miss it
What to visit
---
Select from the list or hover over the map to find out about points of interest.
Where to go
Places not to be missed
---
What to do
Other ideas for your trip
---