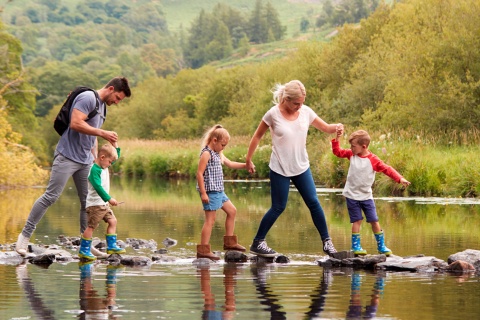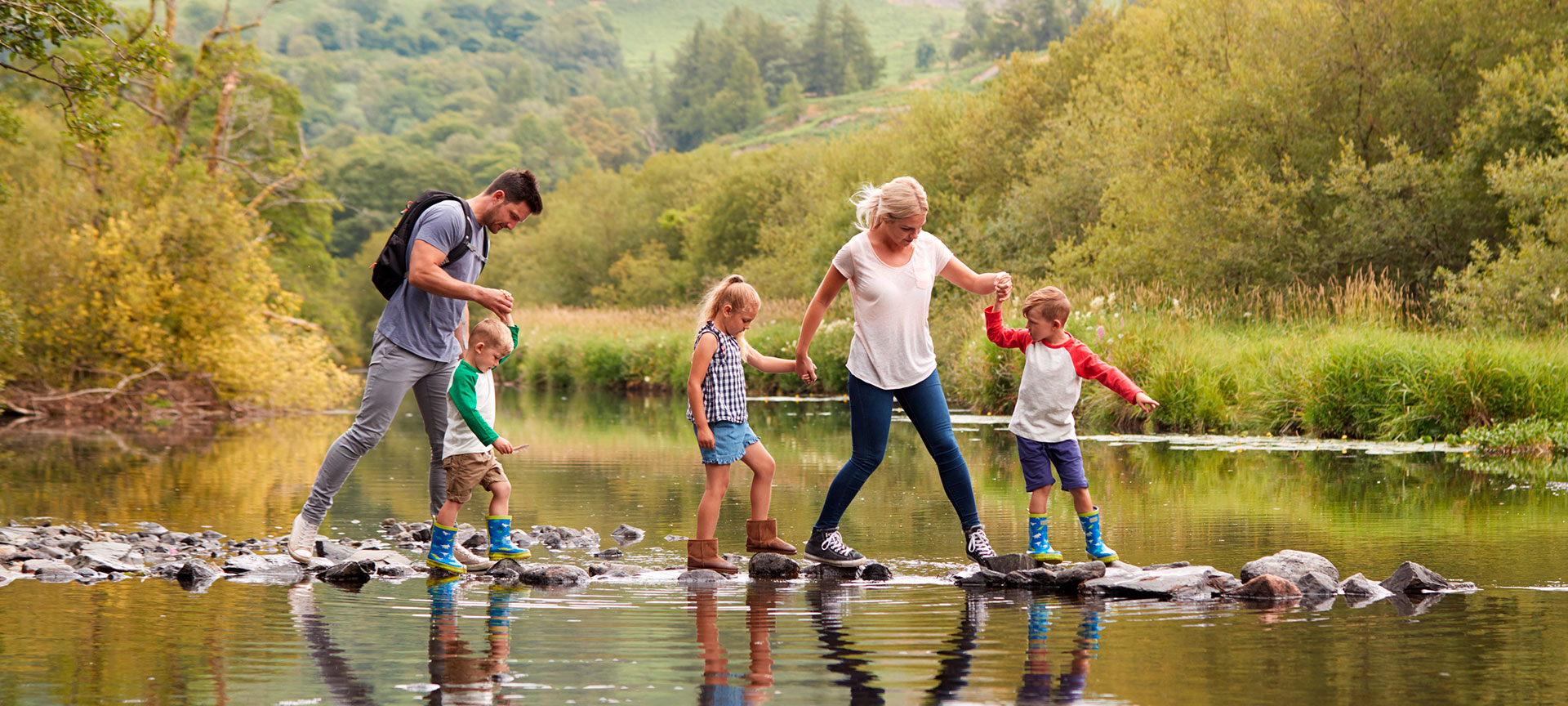 Trails in Asturias to enjoy all year round
If you're a hiking enthusiast, in Asturias you'll find lots of ancient paths to follow in this wonderful natural world. Paths once used by shepherds, designed to cross wide rivers, deep valleys, and high mountains. Here, your steps will lead you into a true natural paradise, a perfect place to disconnect and relax at any time of the year. Read on to see some of the best routes to follow when you're here.
The Cares route

This is one of the best known trails in all of the Cordillera Cantábrica, and no wonder, since it crosses the Picos de Europa National Park. One of the most spectacular mountain areas in the whole of the Iberian Peninsula, with its stunning rocky landscape, and sharp peaks that soar up to a height of 2,650 metres. You don't need a lot of experience on this trail, and you can cover the 12 kilometres in around four hours. It'll take you through some impressive places such as the Cares Gorge, and little villages like Poncebos in Asturias and Caín in León.

La Senda del Oso

A greenway, perfect for lovers of hiking and cycling, it provides all the comforts you need while you enjoy the magnificent landscapes that make this the most popular greenway in all of Asturias. Twenty-two kilometres along asphalted paths equipped with protective barriers and plenty of rest areas. However, the real goal of this excursion is to see at least one of the two female brown bears that call this area home - Paca and Molina, the true stars of the trail, who are lovingly cared for by the Oso de Asturias Foundation.

Las Xanas canyon

A path carved into the rock that'll lead you to discover tunnels, gorges, deep forests, and meadows that seem to go on forever. But don't worry, you don't need to be an expert hiker to enjoy such wonderful views. It takes just three hours to cover these eight kilometres. In fact this is a route that the kids will love, as its name comes from the Xanas, the Asturian fairies who feature in so many stories and legends, and who will no doubt turn this walk into a real adventure. This place was declared a Natural Monument in 2002.

Las Foces de El Pino

The sound of the waters of the river Pino will keep you company all along this pretty trail. As you cover these six kilometres along stone pathways, you'll see how the river rapids create multiple cascades and waterfalls. Foces in the old Asturian language means canyon or gorge, so you'll have a good idea of what you're going to find here. Approximately one kilometre of vertical rock walls eroded by the river over thousands of years, which have created incredible landscapes of stone where you can enjoy the beauties of nature and a deep sense of calm as you pass through.
As you can see, in Asturias you'll find trails that will guide your steps through a true natural paradise. Steep mountains, deep valleys, dense forests, and places where the sound of water will always keep you company. Come and lose yourself in the natural world of Asturias, whatever the time of year.
What to do
Travel plans for inspiring you
---