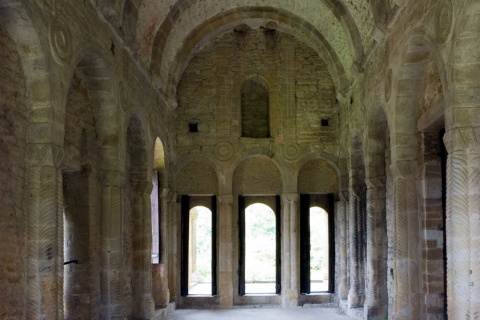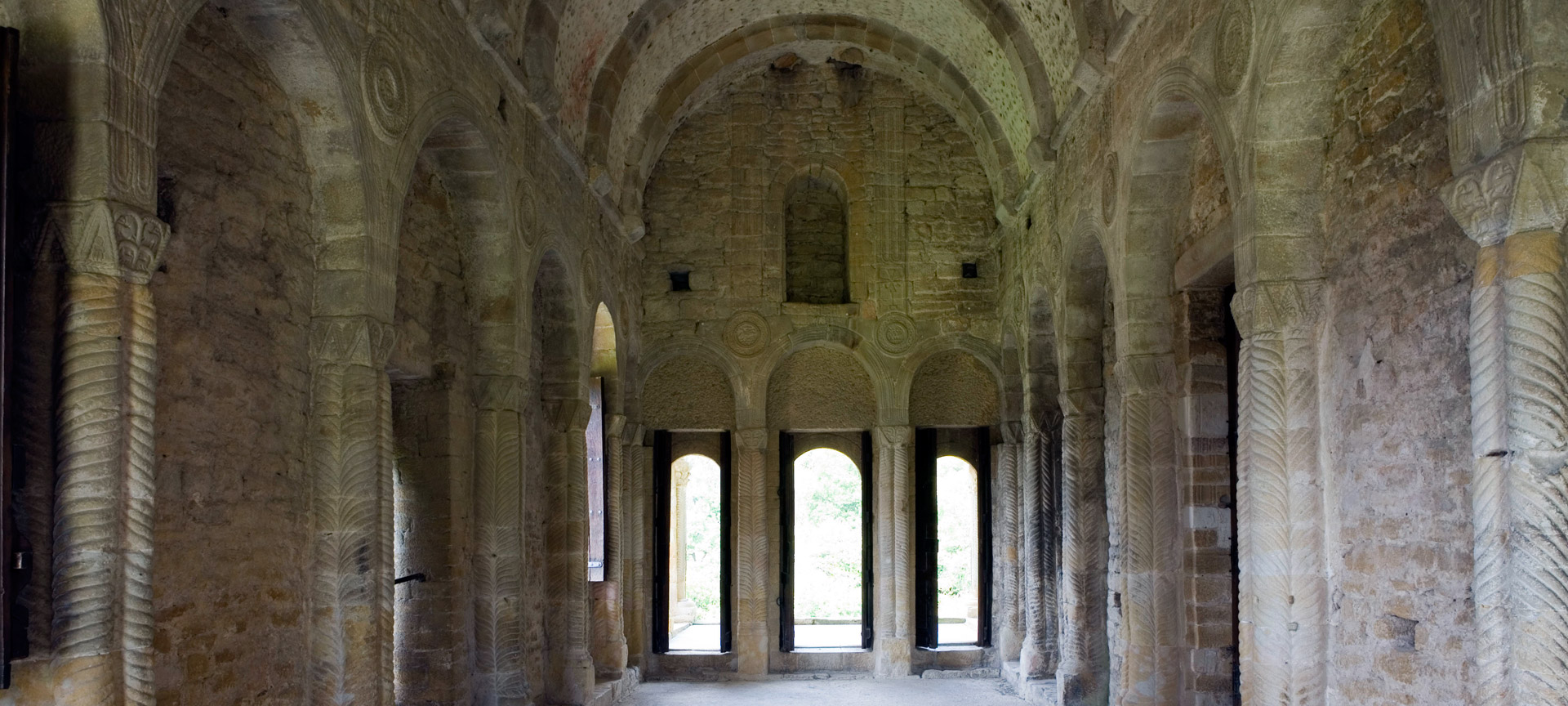 Santa María del Naranco Church
The architectural structure of what was once the residence of king Ramiro I, later converted into a church, became a reference point for Romanesque buildings.
This monument is in the pre-Romanesque style, and is set at the foot of Naranco Mountain. It is among the monuments of Oviedo and Asturias which have been awarded the World Heritage designation by the UNESCO. King Ramiro I ordered its construction in 848 and used it as a royal palace; it was later converted into a church. The building has a rectangular floor plan on two floors, each with a central section and two shorter lateral wings. There is a half barrel-vaulted roof throughout the building, except in the lateral rooms on the ground floor which have wooden ceilings. The altar is located outside the actual church and has an inscription dating from 23 June 848. Also worth seeing are the barrel-vaulted crypt, divided into five arms by Perpignan-style arches, and the vaulted hall, open to the exterior via arch-shaped windows.
Santa María del Naranco Church
---
Laderas del Monte Naranco a 3 Km. del centro de Oviedo).
33012 Oviedo, Asturias (Principality of Asturias)
What to do
Travel plans for inspiring you
---