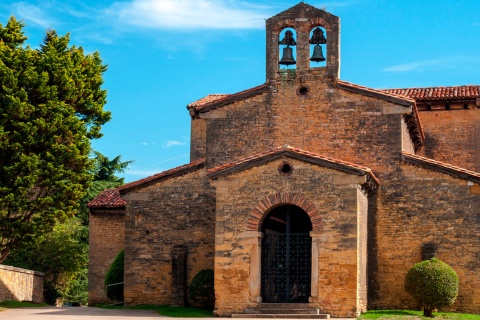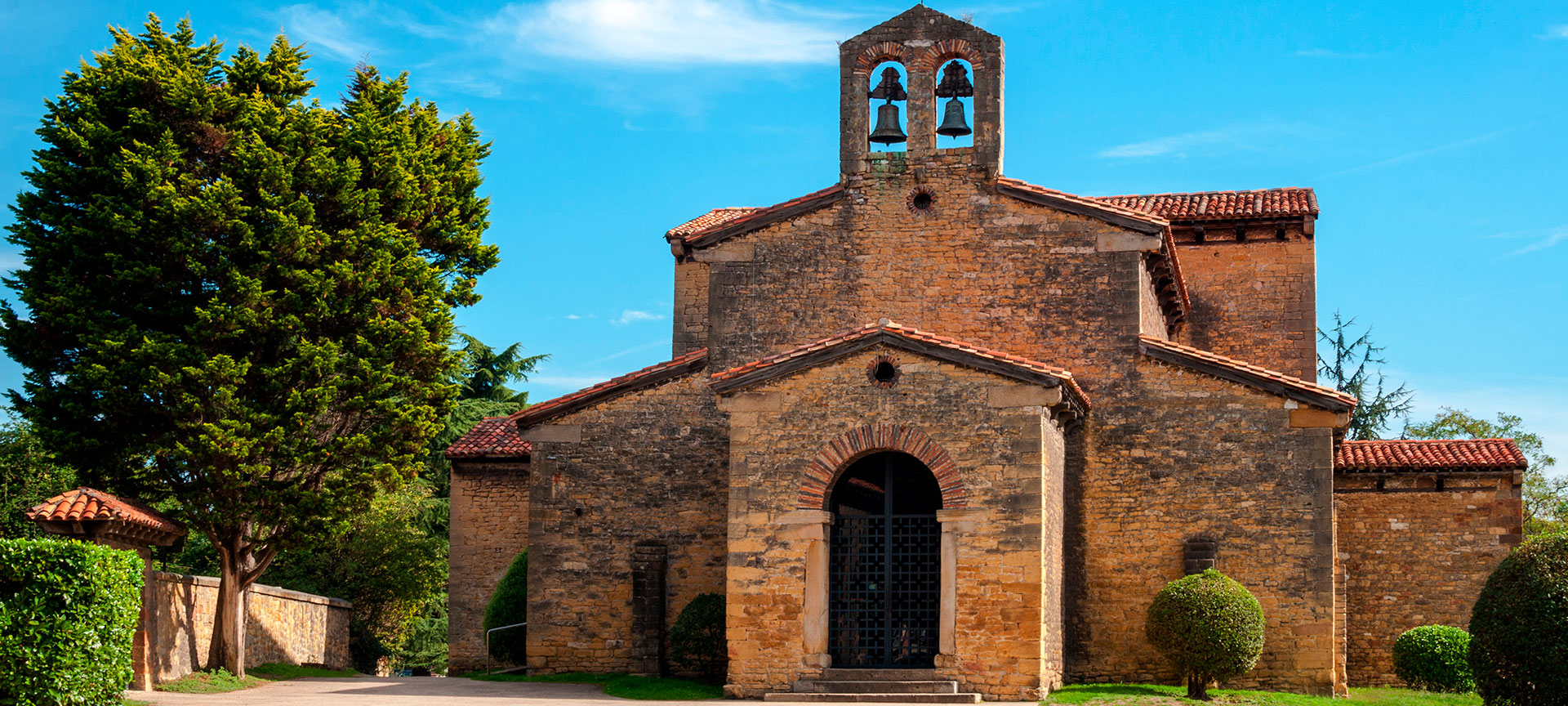 San Julián de los Prados Church
San Julián de los Prados is also known as Santullano, and was the largest Christian construction in Spain up until the 11th century.
The church of San Julián de los Prados, or Santullano, is among the monuments in Oviedo and Asturias designated a World Heritage site by the UNESCO. It is located in Pumarín, a suburb of Oviedo located to the right of the A-6 motorway. The church is in pre-Romanesque style and was built between 812 and 842, in honour of the martyrs Julián and Basilisa, a married couple who retired into monastic life. The roof of the building is made of wood, apart from the three apses at the head which are crowned with barrel vaults. It has a basilical floor plan with three naves, a transept and three doorways, two of which are lateral. The naves are separated by pillars and semi-circular arches. Above the central chapel there is a closed room which, according to current authors on the subject, may have had a merely aesthetic function. The mural paintings at Santullano are worthy of special mention. They are packed with geometrical symbols and figures in a wide variety of colours.
San Julián de los Prados Church
---
Calle Selgas 2
33011 Oviedo, Asturias (Principality of Asturias)