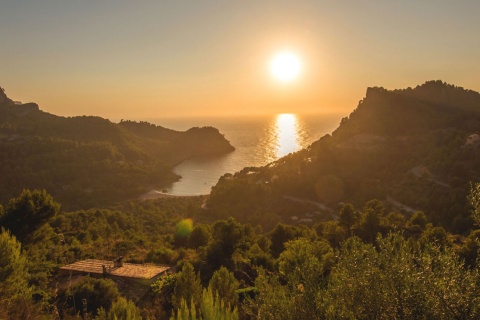 Majorca (Island)
The essence of the Mediterranean
Enjoy coves of turquoise water so clear that boats seem to be floating in the air, venture into hidden caves, visit lighthouses with endless views, and see unforgettable sunsets. That's life on the largest of the Balearic Islands, a place of idyllic landscapes where the mountains are just a step away from the beach, and the inspiration for generations of writers, musicians and painters.
A trip to the island could start in Palma, its lively capital, and continue in villages where you can forget about the outside world, like Valldemosa or Sóller. The climate is always mild, and everywhere you go, you'll find the true Mediterranean lifestyle and cuisine. Because Mallorca really embodies the Mediterranean spirit.
Don't miss it
What to visit
---
Select from the list or hover over the map to find out about points of interest.
Where to go
Places not to be missed
---
What to do
Other ideas for your trip
---