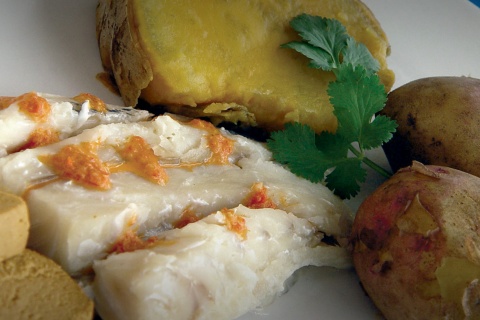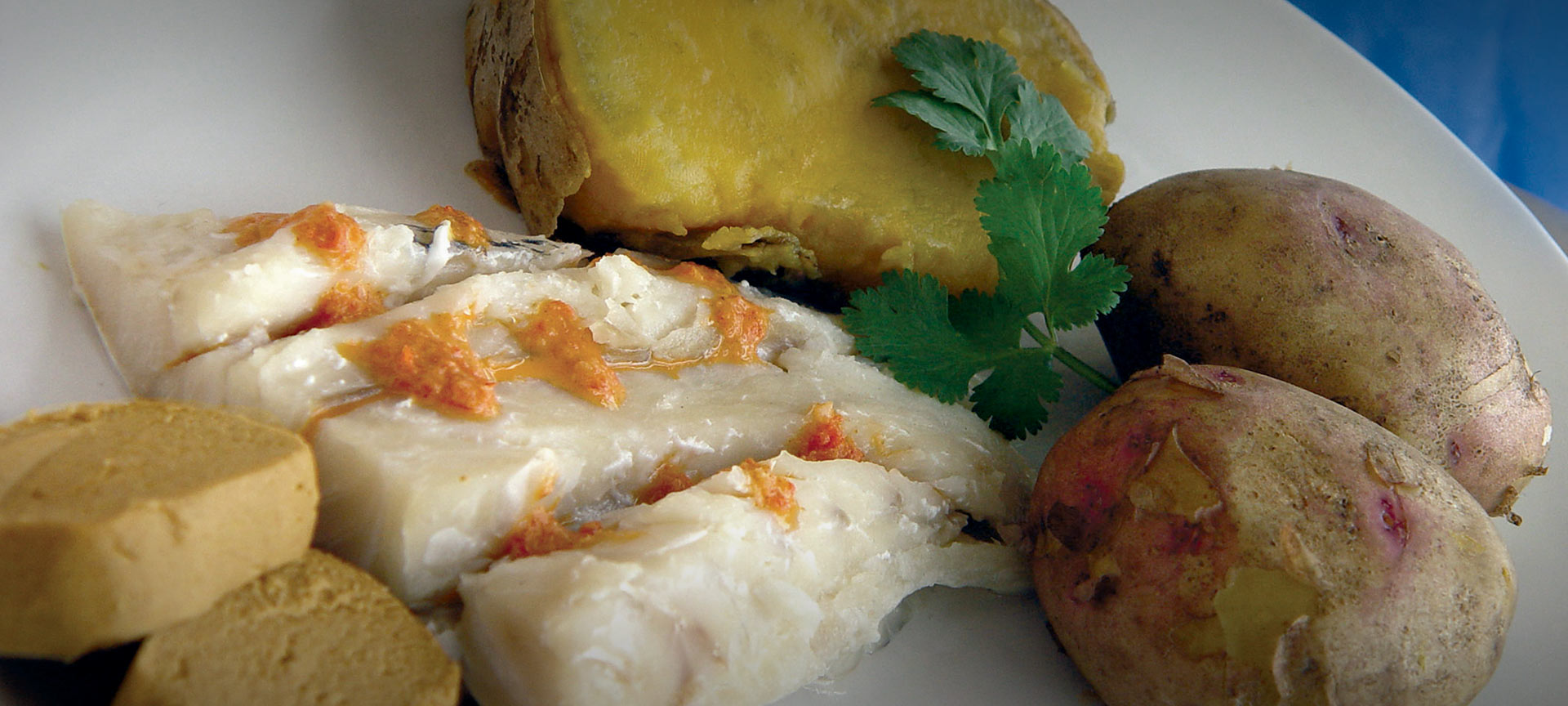 Sancocho from the Canary Islands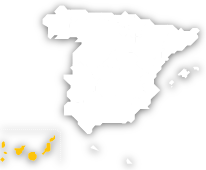 Ingredients

Ingredients for 4 people: 1 kg salted white fish. 1 kg potatoes. ½ kg yellow sweet potato. For the pella or dough: Gofio flour. Salt. Sugar. Water. Mojo picón sauce: 1 head of garlic. Cumin. Paprika. 1 ripe tomato. 1 hot pepper. Salt. Olive oil. Vinegar. Water.

Preparation

The salt fish should be soaked at least overnight to desalt it, changing the water 2 or 3 times, in a cold place. Put the potatoes, the sweet potatoes cut into large pieces, and the desalted fish into a large pan with water. Bring to the boil over a high flame, then drain and set aside.

Presentation

The fish, potatoes and sweet potatoes are served in a serving dish, accompanied by mojo picón and gofio dough.
What to do
Other recipes that may interest you
---