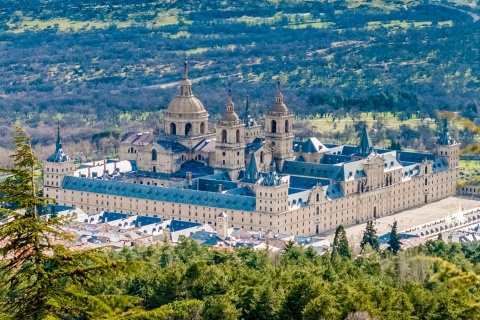 Royal Monastery of San Lorenzo de El Escorial
Symbol of the Spanish Golden Age
---
The Monastery of El Escorial was the first example of the architectural style which came to be known as Herrerian after its creator, Juan de Herrera. It is a designated World Heritage site.
Philip II used this Royal Site for his family mausoleum. Construction work began in 1563 under Juan de Toledo, and on his death was continued by Juan de Herrera, who completed the building in 1584. The granite construction is divided into three areas, with the Kings' Courtyard at the centre. There is a 55-metre tower at each of its four corners, each crowned by a metal sphere.
Royal Monastery of San Lorenzo de El Escorial
---
Avda. Don Juan de Borbón y Battemberg, s/n.
28200 San Lorenzo de El Escorial, Madrid (Madrid Region)