What is the Camí de Cavalls like?
Camí de Cavalls is now the official long-distance trail GR 223, signposted by the usual red and white marks. The 185-kilometre route is divided into 20 stages or stretches, ranging from 5 to 13 kilometres long. You can follow the whole trail over several days, or pick and choose the stages. A single stretch makes an ideal short excursion, going one way in the morning and back again in the afternoon, for example. Whatever you choose, this is an excellent way to enjoy the nature, culture, and diverse landscape of Menorca.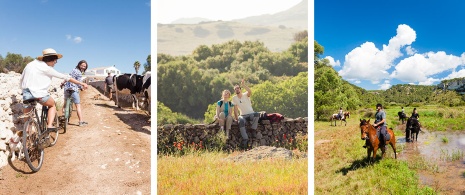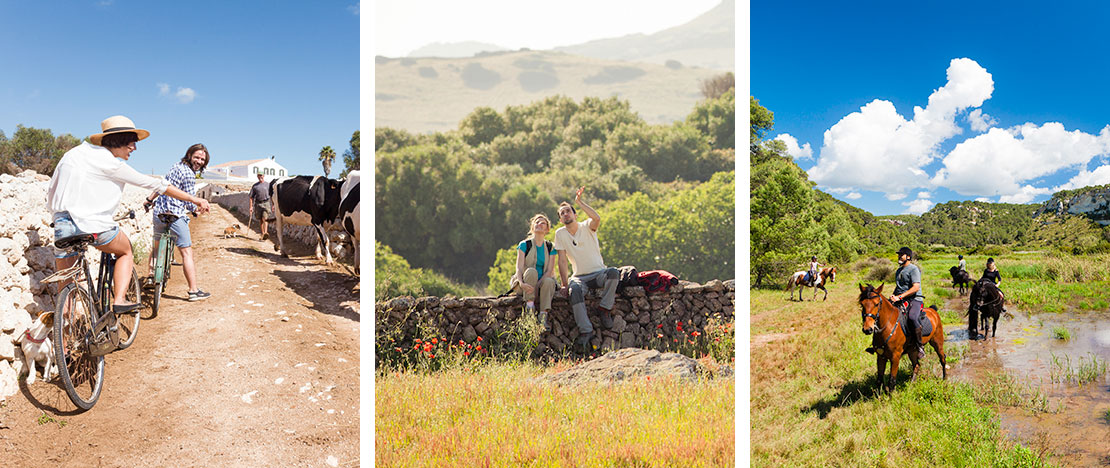 What can you find on the Camí de Cavalls?
Following this trail brings you to the island's main sights. You can see lighthouses, Talaiotic prehistoric sites, and defensive towers, walk through S'Albufera des Grau Natural Park, see the sea from the clifftops, or enjoy a swim at over 50 coves and beaches. The first 10 stages follow the north coast of Menorca, from Maó to Ciutadella. Among other places of interest, the route goes past the beaches of Sa Mesquida and Es Grau; the lighthouses of Cap Favàritx, Cavallería, and Punta Nati; the unspoilt coves of Binimel·la and El Pilar; and the cliffs and prehistoric necropolis of cala Morell. Meanwhile, the landscape alternates leafy woodland, dunes and rocks, showing the striking contrasts of this Biosphere Reserve.The other 10 stretches of Camí de Cavalls run from Ciutadella to Maó along the south coast of Menorca. Here you can bathe in coves like the popular cala Blanca or the clear waters of Son Saura or Turqueta, or admire the lovely woods that grow down to the water's edge in the Macarella and Macarelleta coves. It also goes through the island's deepest ravines, and reaches the beaches of Cala Galdana and Son Bou, Menorca's longest, with an interesting dune system. Other places on the route include the sands of Cales Coves, with its Talaiotic necropolis, and the guard tower of Alcalfar.