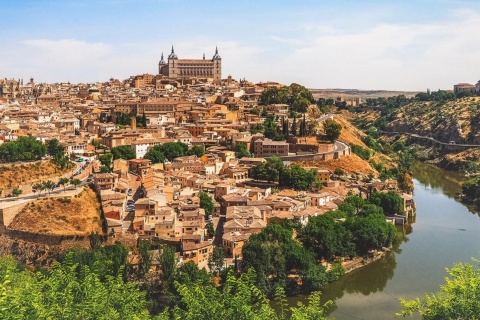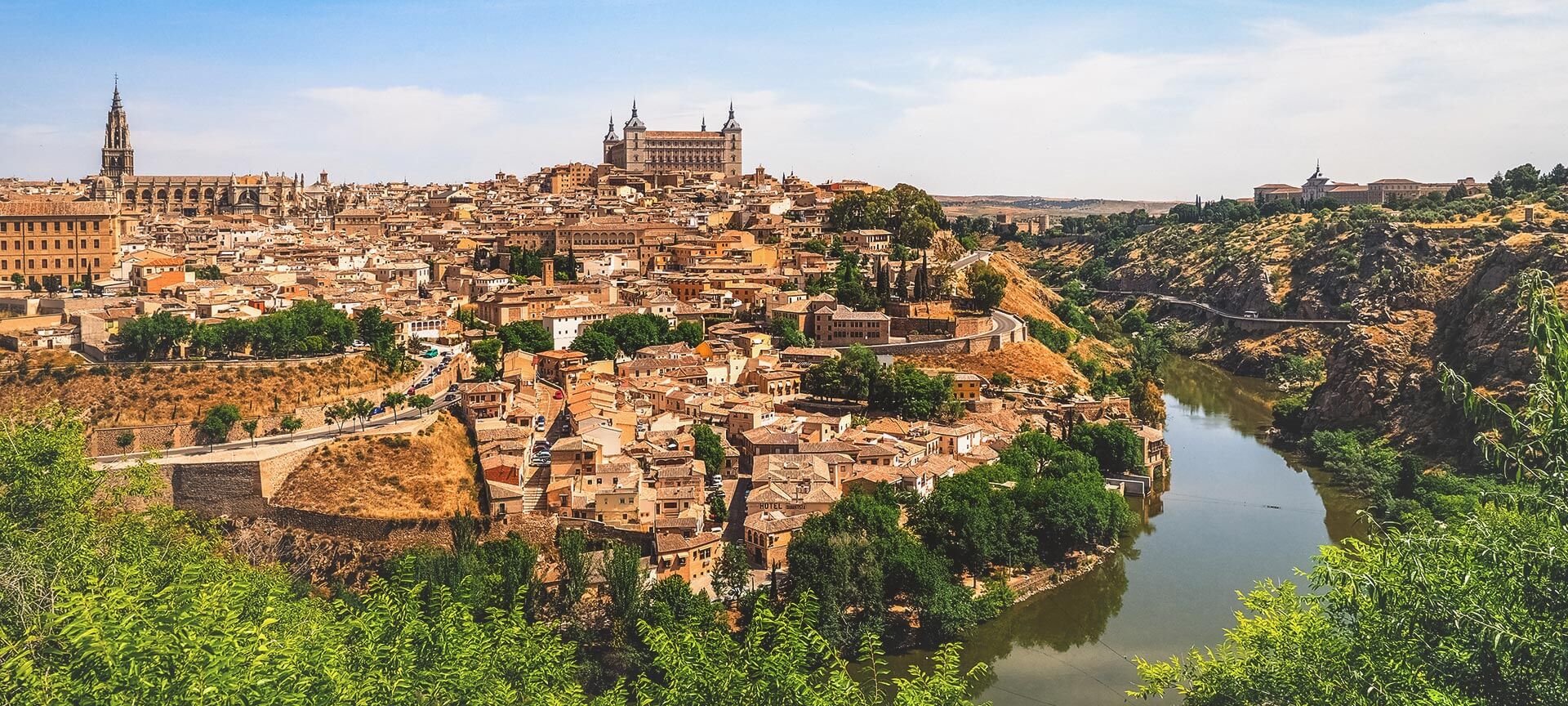 Toledo
The city of the three cultures
Christians, Muslims and Jews. Followers of the three religions lived side by side for centuries and left their mark in Toledo. It is one of Spain's most interesting and intriguing cities, where you can see a Gothic cathedral, a 10th century mosque and two synagogues in the space of just a few metres. 
It was once an Imperial City, and its beauty was depicted in the paintings of El Greco. Visitors to the city should be sure to see its views, visit the Alcázar, walk around its winding streets, or see a sunset from theAlcántara or San Martín bridges. Less than 80 kilometres from Madrid, it's worth spending more than a day to see the city lit up at night and explore it in more depth.
Don't miss it
What to visit
---
Select from the list or hover over the map to find out about points of interest.
Don't miss it
What to visit
---
Select from the list or hover over the map to find out about points of interest.
What to do
Other ideas for your trip
---
Practical information
How to get there - transport information
---
Select the means of transport to see how to get there or how to get around at your destination.
How to get to aeroplane
The trip from Madrid to Toledo can be done by train (the high-speed train takes only 30 minutes), by bus or by car.
How to get to train
The most convenient and practical option is to get the high-speed train (AVE) from Atocha Station in Madrid, which takes about half an hour between cities.

The Toledo railway station is separated from the old town by the Tagus River, about 2 kilometres (a 25-minute walk) from the city's cathedral. You can also get to the centre by bus (services 61, 62 and 5) in less than 15 minutes or bytaxi in around 10.
How to get to bus
Buses from Madrid leave from the Plaza Elíptica transport hub (south of the city) and take about an hour to get to Toledo.

The bus station is close to the centre, about 20 minutes on foot, less than 15 minutes by bus (services 12, 61, 62 and 5) and around than 10 minutes by taxi.
How to get there by road
Access from Madrid via the A-42 motorway, exit 68B.
Practical information
Toledo is a perfect city to explore on foot.

Toledo Monuments website tourist wristband gives you admission to seven of the city's most important monuments.
How to get around in bus
There are more than 20 city bus services in Toledo (including three night buses) for getting around the city.

The bus times during the day in Toledo depend on the service (running from approximately 7 am to 12 midnight).
How to get around in other means of transport
Taxis in Toledo are white with a purple or red diagonal stripe and the city's coat of arms on the doors. There are taxi ranks in specific places such as the bus station, the Alcázar and the Puerta de Bisagra city gate. More information

You can also move around the city in the tourist bus.

Another option is the tourist train.
Calendar
Shows, festivals, sports...
---
View some of the most relevant events you will be able to enjoy at the destination.