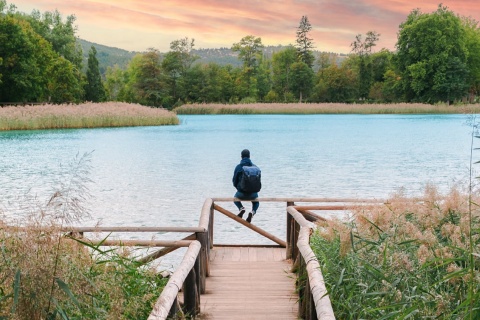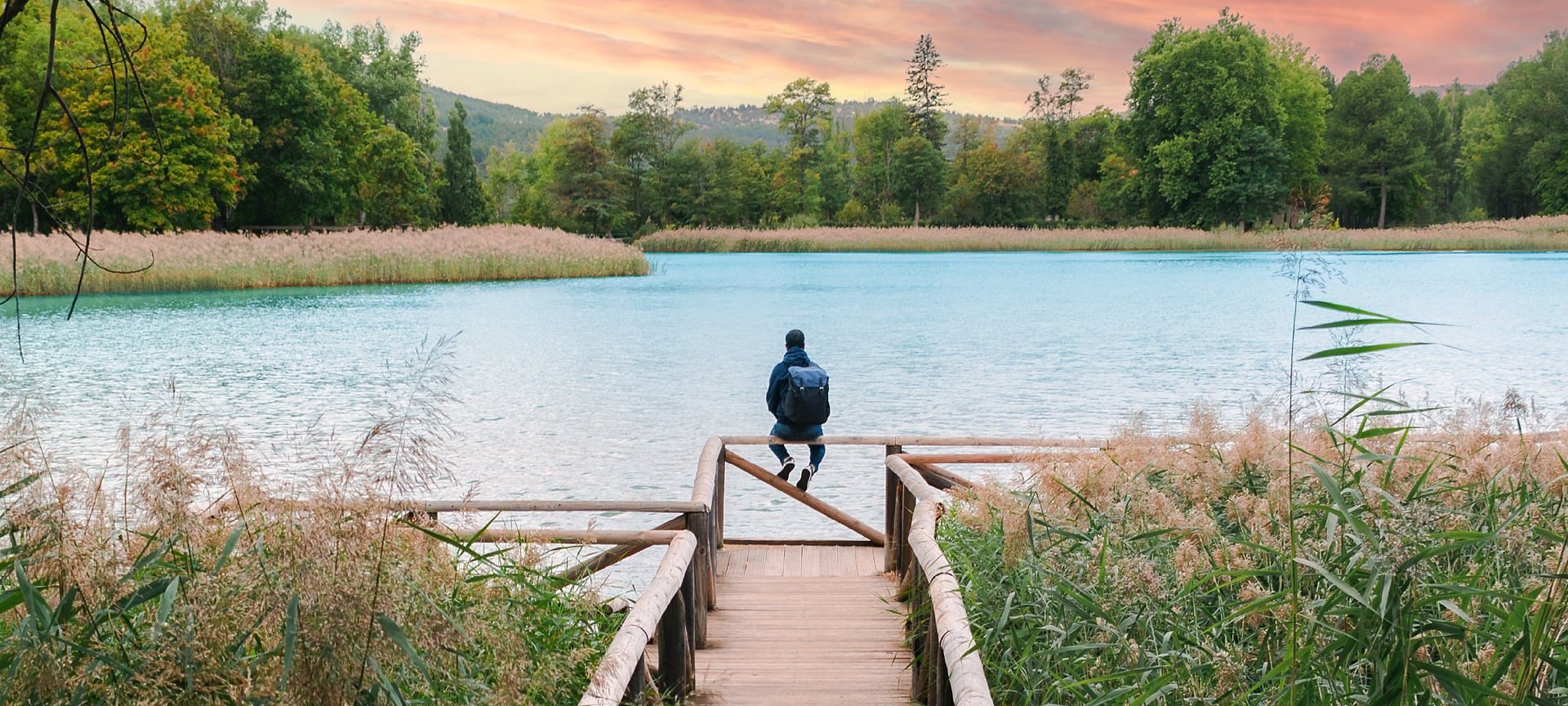 Seven ideas for exploring some hidden gems in Castilla-La Mancha
Some of the most famous places in this region of inland Spain are the city of Toledo, the Hanging Houses of Cuenca and its two national parks; Cabañeros and Las Tablas de Daimiel. Moreover, Castilla – La Mancha -one of the largest regions in Europe- has other, lesser-known tourist attractions that are sure to surprise you. Here are seven ideas for planning a trip with a difference to Castilla-La Mancha:
7

Valle de Alcudia and Sierra Madrona Natural Park

It is located in the south of Ciudad Real province. Extending over an area of 150,000 hectares, it is said to be the most complete representation of the typical Mediterranean peninsular forest. It is one of the most beautiful yet little known natural parks in Spain and if you love seeing nature in its purest form, then you'll love it here. We recommend visiting the thousand-year-old holm oak (whose shade can provide shelter for up to 1,000 sheep), its areas of volcanic origin, such as La Alberquilla lagoon, or its 'micro-reserves' for bats. If you look up towards the sky (the park provides a habitat to over 160 different bird species), perhaps you will catch a glimpse of an Iberian imperial eagle or a black vulture.

7

Barranco del Río Dulce Natural Park

In Guadalajara you can take a break in this area which, above all, is very popular with hiking and cycling enthusiasts. This natural park is the result of a geological process that has occurred over centuries and has resulted in the creation of caves, sinkholes and waterfalls, etc. Forests of oaks and gall oaks extend for kilometres, and on your walks (depending on the season), you can observe golden eagles, griffon vultures or peregrine falcons flying high above. There are many different routes to choose from. You are also very close to Sigüenza, a picturesque village with a medieval air about it, complete with a 12th century castle, today converted into a Parador de Turismo hotel where you can spend a night or two.

This natural park is located between Albacete and Ciudad Real. It is formed of 16 small interconnected lakes that create various cascades and waterfalls that you simply will love to immortalise with your camera. It provides an oasis in the midst of the area's landscapes. What can you do there? You can visit the Hundimiento waterfall, the castles of Peñarroya and Rochafrida or go on a guided tour either on foot or by canoe. You also have the option to do a spot of scuba diving, kayaking, sailing, and during the summer months there are several areas for swimming and fishing too.

This natural park is accredited by the European Charter for Sustainable Tourism, which promotes those natural spaces that operate sustainable, environmentally-friendly tourism activities. Located in the provinces of Guadalajara and Cuenca, it forms the most extensive network of canyons and gorges in Castilla-La Mancha. Dozens of rivers and tributaries flow through the hills, forming a diversity of geology and wildlife that is totally unique in Spain. In fact, you can find 20% of the total flora species of the Iberian Peninsula growing in this area. Another good plan is to take one of the 11 official signposted routes on foot, by bike or car. There are several visitor centres distributed around the diverse entrances to the park, such as the ones at Dehesa de Corduente (in Zaorejas) or Sequereo de Orea (in Orea).

7

Los Calares del Río Mundo y de la Sima Natural Park

Set in a mountain area of the Albacete region you can find this natural park which is home to 1,300 species of flora, many of them protected. What will you find on your visit? More than 85 caves, a highlight of which is Los Chorros cave, whose cavities of more than 50 kilometres are still being explored by speleologists. The source of the Mundo river is located here, forming a spectacular waterfall of more than 80 metres that falls onto a landscape of cascades and pools. There are many charming hamlets and villages around the area, including: Riópar, Yeste, Cotillas, Villaverde del Guadalimar and Molinicos.

7

Serranía de Cuenca Natural Park

The experience of walking through this 74,000-acre wilderness is wonderful. There are places you will simply love, above all if you're travelling with children, such as the 'Enchanted City', a landscape whose origin dates back 90 million years and where the eroded rocks have been formed into 'magical' figures that seem to imitate shapes of animals, objects, people…You can also take a trip to El Hosquillo Park (where they carry out wildlife conservation work to protect species such as the brown bear and the Iberian wolf), Uña lagoon, the source of the Júcar river, Tobar lagoon (its water contains three times more salt than the sea) and the impressive 'Ventano del Diablo' (devil's window) natural viewing point. Camera at the ready and action! 

7

Windmills

The famous 'giants' which Miguel de Cervantes referred to in his legendary novel 'The Ingenious Hidalgo Don Quixote de la Mancha' to talk of windmills have become the landmarks of Castilla-La Mancha, even more so than its cathedrals and castles.You can find them in various areas: Alcázar de San Juan, Consuegra, Campo de Criptana… Their silhouettes cutting against the horizon is fantastic. Some of them are open to the public and even retain the original 16th century structure and machinery.