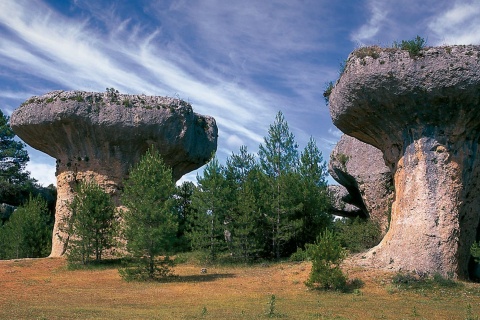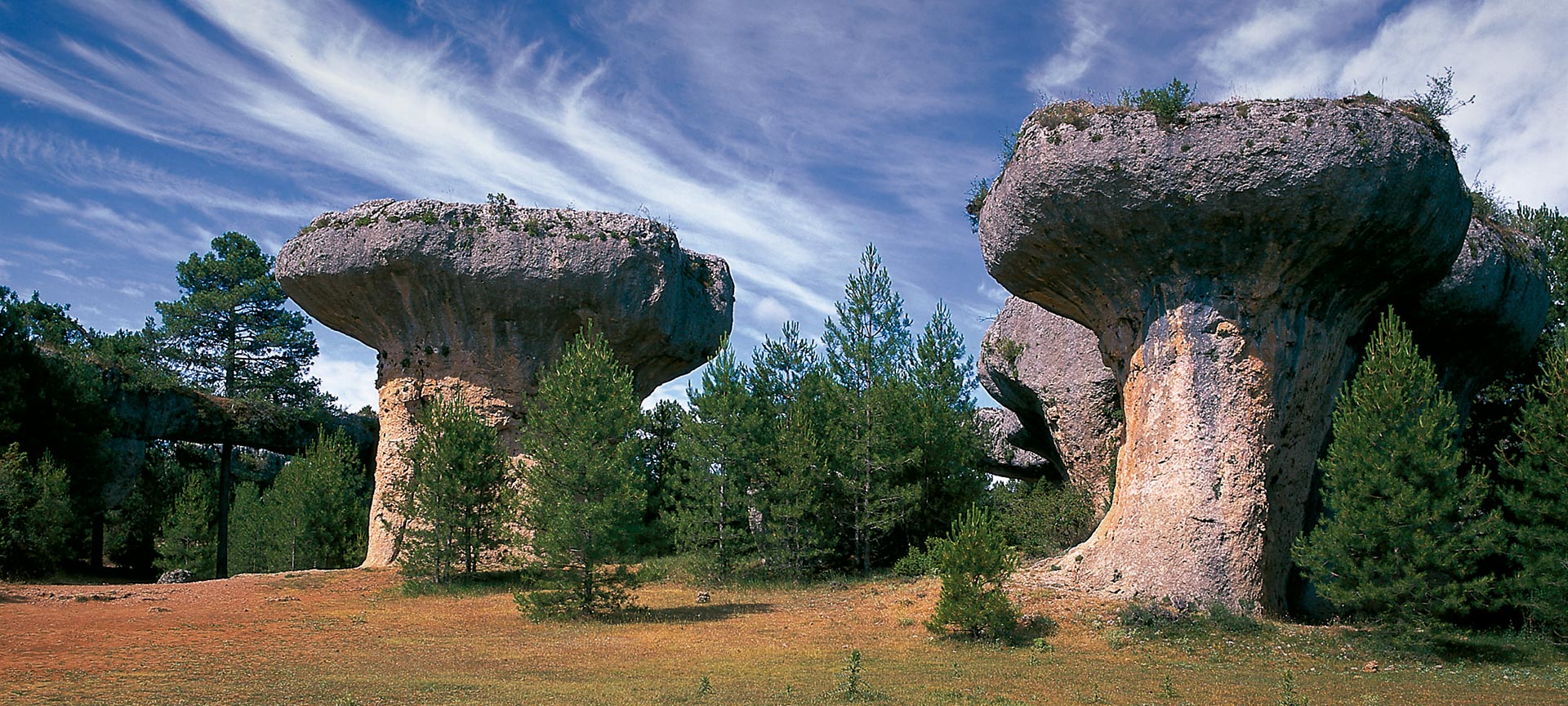 Ciudad Encantada (Enchanted City)
This natural place situated in the Serranía de Cuenca is characterised by its curious rocky formations, sculpted over the centuries by ice, wind and water. All this has modelled stone figures that look like humans, object and animals that spark visitors' imagination.
It is currently situated within the limits of the Serranía de Cuenca Nature Reserve, only 28 kilometres from the city of Cuenca. The route around Ciudad Encantada is way-marked and many of the rocky formations have signs with the names of the figures they resemble. Visitors will soon recognise these: Boats, the Dog, the Sea of Stone, Roman Bridge, the Seal, the Bears, the Slide, the Lovers of Teruel, the Mushrooms, the Convent, the Turtle, etc. The reason behind the existence of all these fanciful shapes is the different hardness and composition of the rocks. At the top there is magnesian limestone, grey and more resistant to erosion than the one below, which has a reddish tone. The lower part erodes faster than the upper part, creating shelters and cornices. The area around Ciudad Encantada is also magical. The vegetation includes gall oaks, savin, juniper, box trees, bramble, etc. Flocks of sheep graze in the surrounding area and there is a distinct scent of rosemary and thyme.  
Ciudad Encantada (Enchanted City)
---
Carretera CM-2104, kilómetro 19
16146 Término de Valdecabras (Serranía de Cuenca), Cuenca (Castilla-La Mancha)
What to do
Travel plans for inspiring you
---