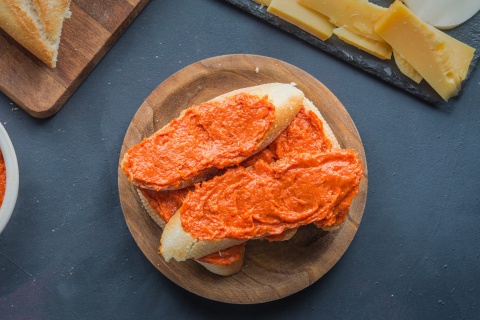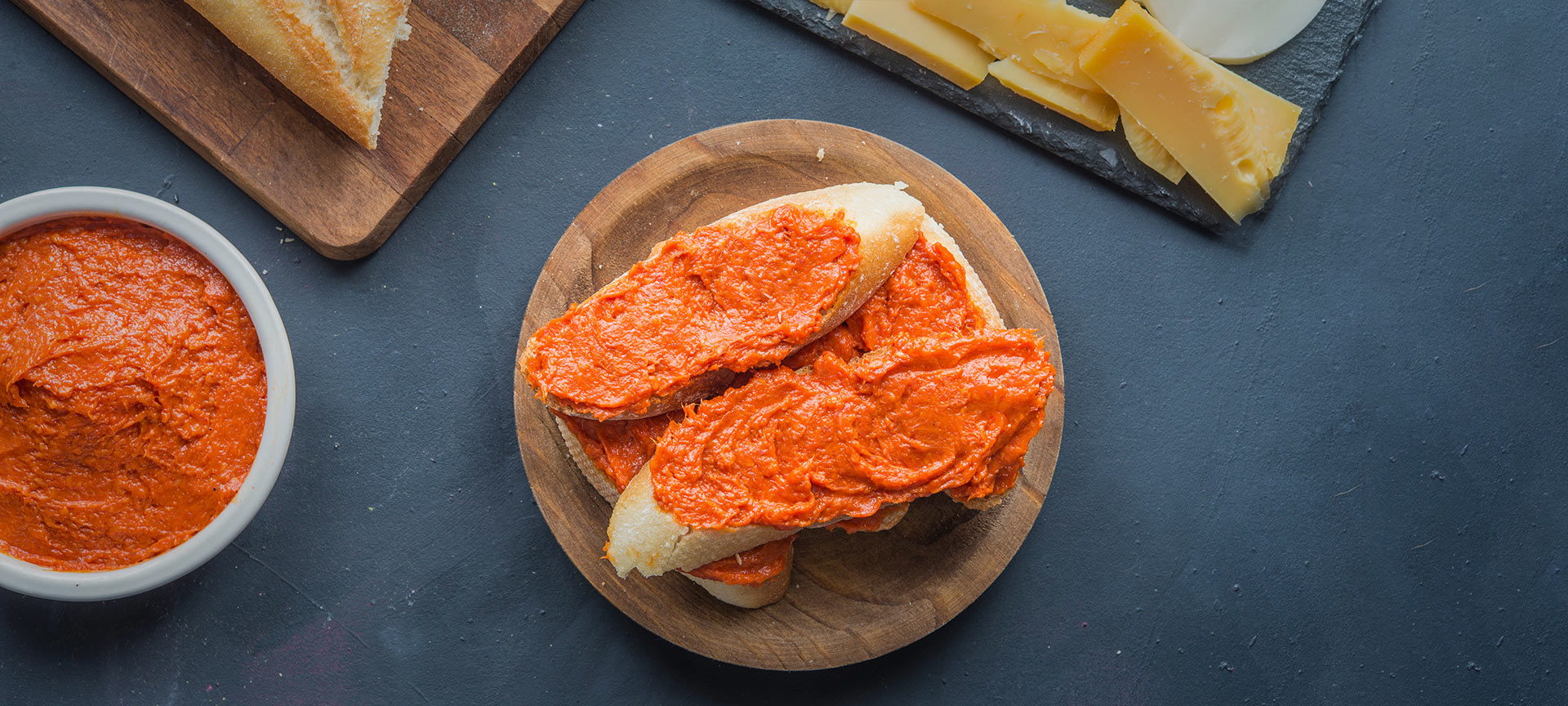 Cheeses, sobrasada... some of the delicious products with the flavour of the Balearic Islands
A paradise of white sands and turquoise waters, with endless beaches that invite you to relax, clear you mind and simply enjoy. But there's more: on these Mediterranean islands you'll also be able to savour some truly delicious products. Don't miss out!
Sobrasada

Made from minced pork, paprika, salt, pepper and other spices sobrasada is a kind of cured sausage that's usually eaten simply spread on a slice of bread, but it's also used as an ingredient in many of the islands' classic dishes.

Mahón cheese

In Menorca, they make one of the best of the islands' best cheeses, one that's known all over the world. It originated in the town of Mahón, hence the name. It has been awarded Protected Designation of Origin status and is made from the milk of the island's cows. It has a characteristically intense flavour, and a distinctive square shape with rounded corners. A delicacy that combines to perfection with a glass of wine.

Wines

The best-known wines produced in the islands are those of the Binissalem Designation of Origin. These are fruity wines, made using grapes of the local Moll variety, that have apple and nut aromas and are absolutely delicious.

Ensaimadas

The making of ensaimadas for celebrations and festivals is mentioned in documents dating back as far as the 17th century. The ensaimada is the star of Mallorcan sweet treats. Made with flour, water, eggs, sugar, sourdough, and the lard (saïm in the Mallorquín language) that gives these pastries their name.  

Pomada

A drink that has become the star of the summer in Mallorca. The recipe is simple: use one-part Gin Xoriguer (this is a gin produced in Menorca), and two parts cloudy lemonade. The Balearic Islands, a place where you can enjoy incredible beaches and products that both taste great and have an interesting history.