MORNING
You could devote the first part of the day to visiting the city's Cathedral and soak up the extraordinary atmosphere in Vegueta Market.
Exploring the historic quarter
First we'll visit the oldest and most picturesque part: the Vegueta district. It's full of narrow cobbled streets and houses in the traditional architectural style of the Canary Islands. Stroll around streets like Los Balcones or Espíritu Santo until you reach Plaza de Santa Ana and the Cathedral of Santa Ana.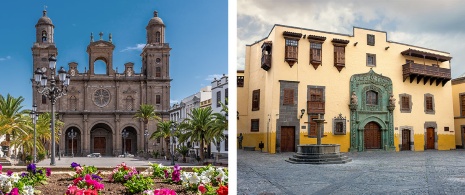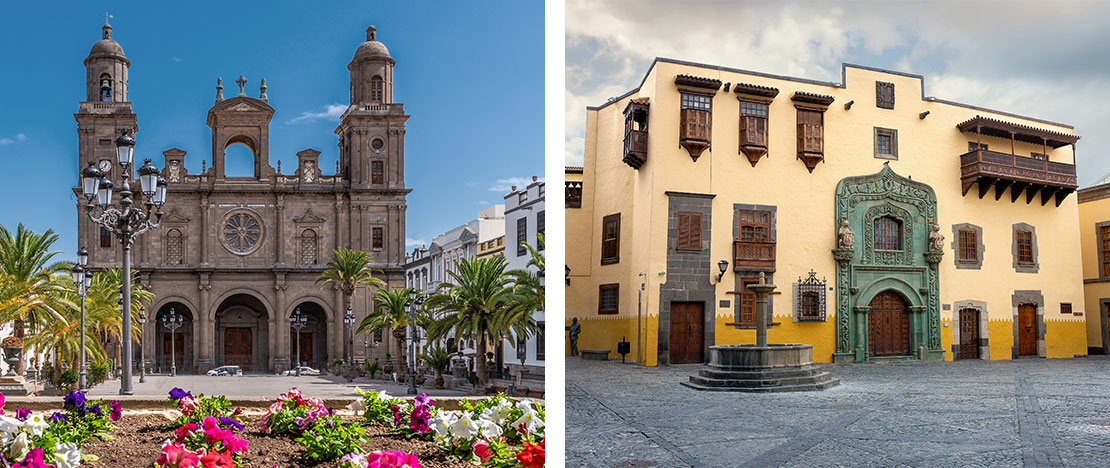 You really get to know a city by mingling with its people, and you have a fantastic chance to do that at Vegueta Market. It's very close to the Cathedral, and always busy and bustling in the mornings. It's a great place to buy some traditional local products, such as cheese.If you want to learn something about the earliest inhabitants of the Canary Islands, the Museum of the Canary Islands is close by. Other interesting buildings in the area are the Episcopal Palace, the Casas Consistoriales, Casa de Colón and the chapel of San Antonio Abad.
The shopping and tapas area
This is a good moment to visit one of the main shopping areas: Calle Mayor de Triana and its surrounding area, with plenty of Art Nouveau buildings. There are shops of every kind, including interesting local crafts, and major fashion designers. The area is also full of outdoor cafés where you can enjoy a few tapas and even have lunch.Among the many delicious Canary Island recipes worth trying are the papas arrugadas (baby potatoes boiled in their skins) with mojo (a spicy sauce), and sancocho (poached fish). If you try the restaurants in the area around Plaza de Hurtado de Mendoza and Plaza del Cairasco, you're sure to have a good meal.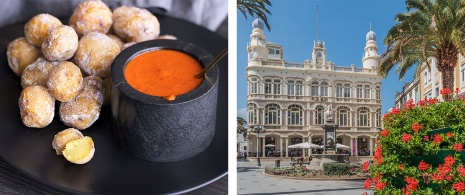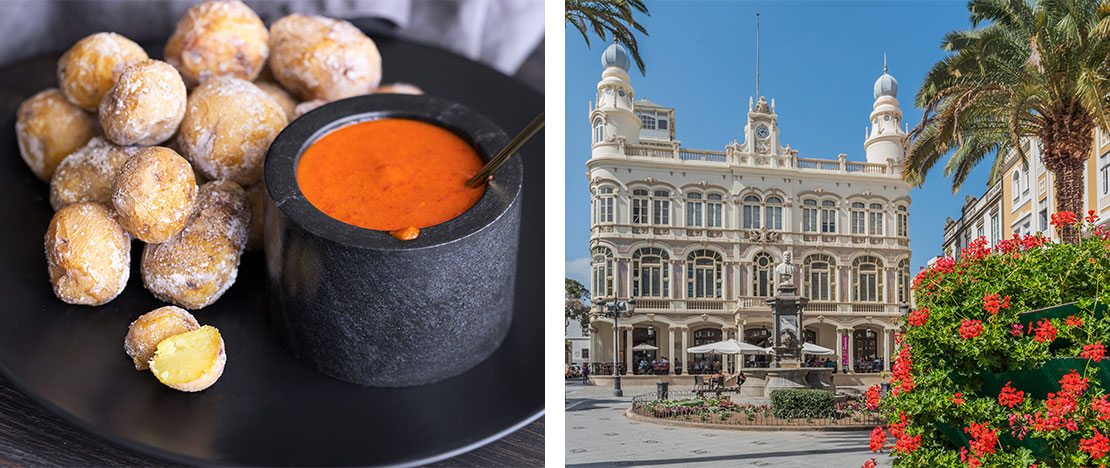 Plaza del Cairasco also has the pretty Gabinete Literario building - it's worth going to one of its exhibitions to see the interiors. We also recommend visiting San Telmo Park, especially if you're travelling with children, because they can play while you sit near the Art Nouveau kiosk and the little chapel.All these places are within easy walking distance of each other. These streets are pleasant to walk in, with little traffic, and many of them are pedestrianised (for example, Calle Mayor de Triana).