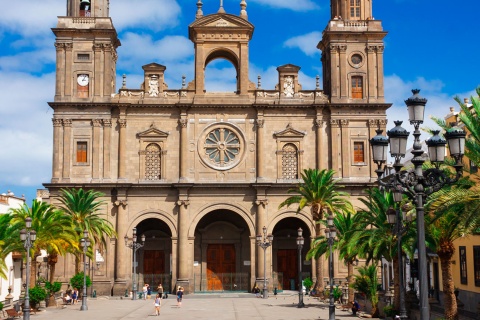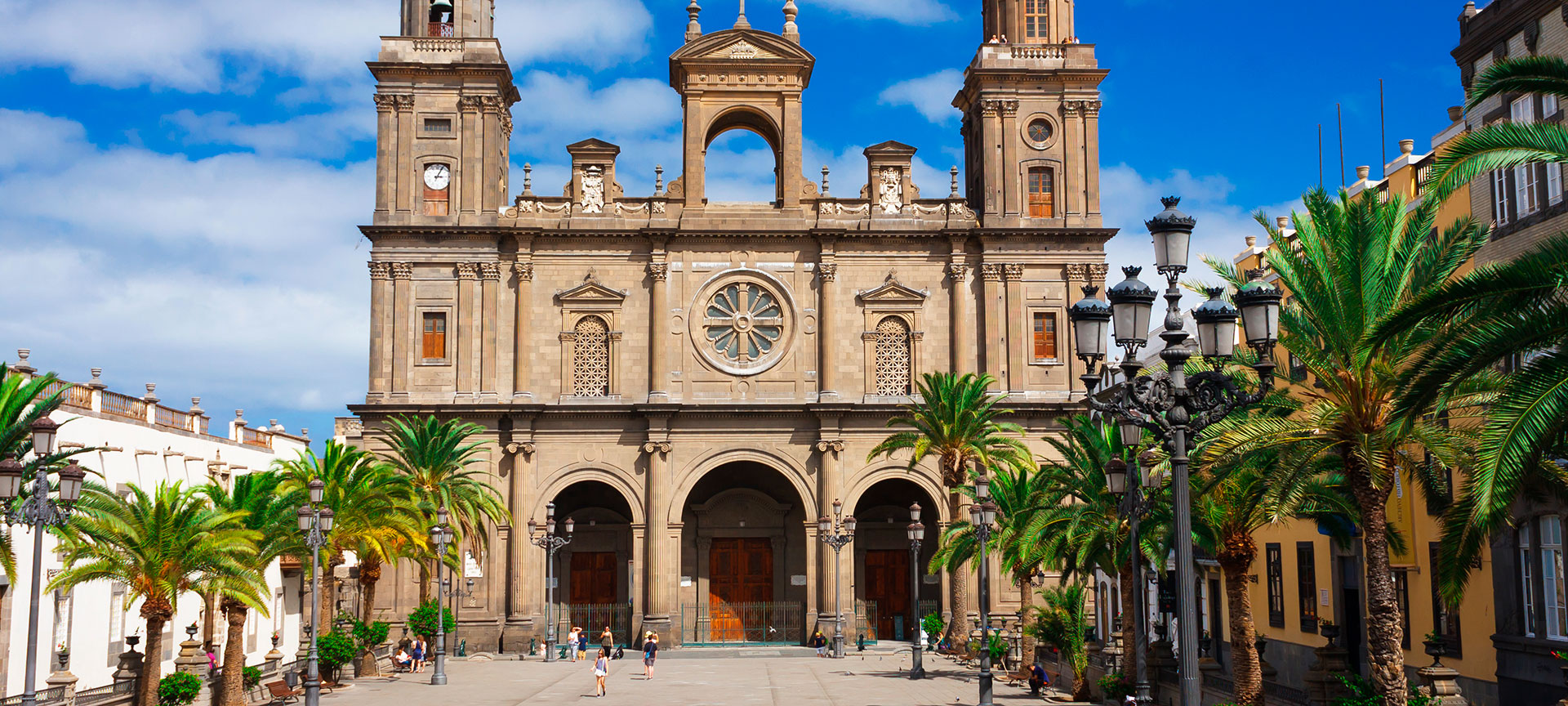 Las Palmas de Gran Canaria Cathedral
Its prolonged construction gave rise to a mixture of architectural styles.
It dates from the early 16th century and has three naves and a transept. The interior is in the Gothic style and features a series of interesting palm-shaped columns. Construction was interrupted for several centuries, and the various architectural influences were combined within a Neo-classical exterior. The Diocesan Museum is located in the south wing.
Las Palmas de Gran Canaria Cathedral
---
Plaza de Santa Ana, 13
35001 Palmas de Gran Canaria, Las, Gran Canaria (Canary Islands)