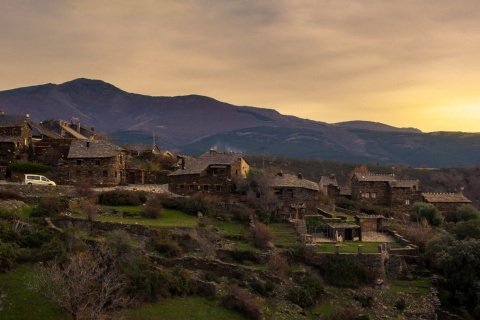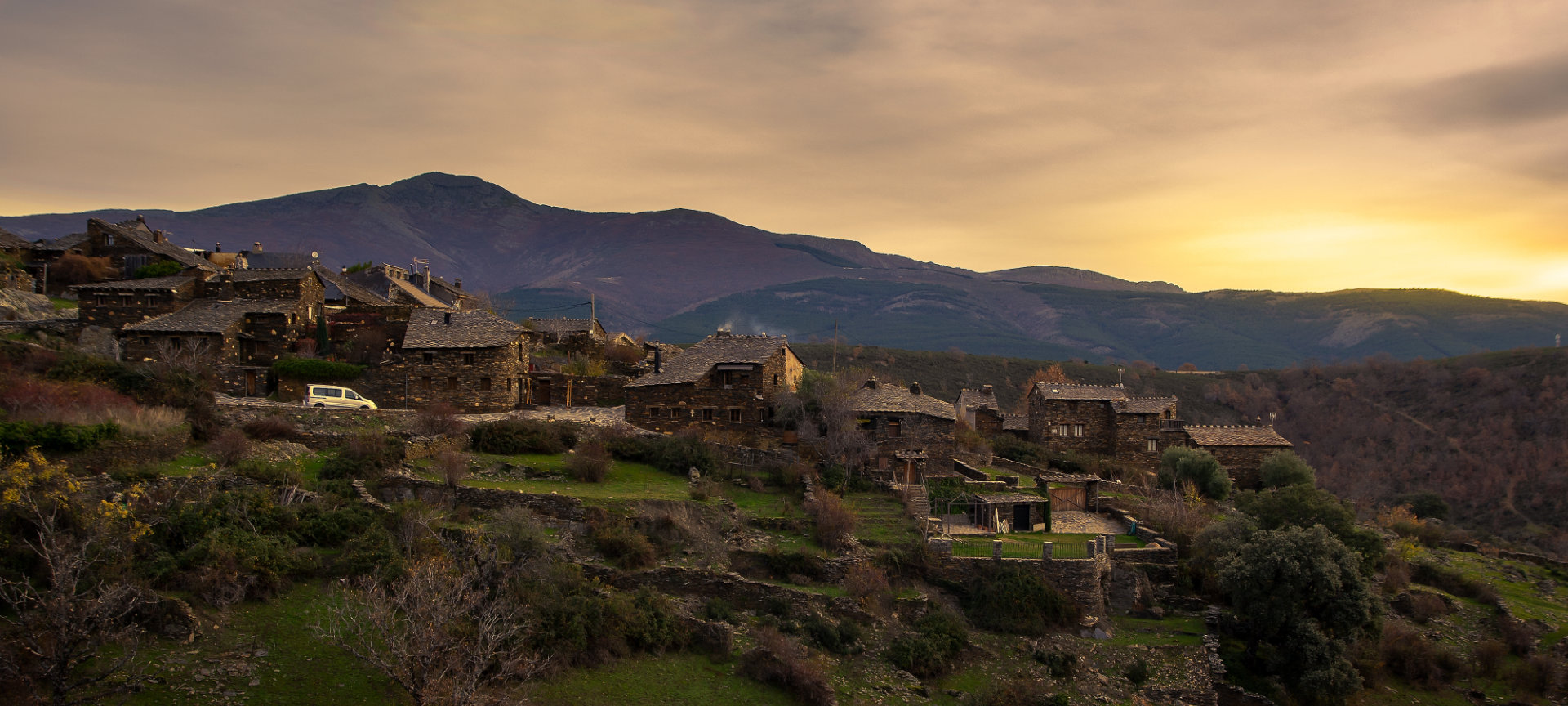 Rural tourism to get away from it all: villages of the Black Architecture of Guadalajara
A chance to disconnect and forget the daily rush and usual accelerated pace. The destination is Guadalajara (Castilla-La Mancha) where you'll discover small, sleepy villages that are well-known for their traditional architecture. This is based on the use of black slate, giving the buildings an unusual dark tone that blends in with the surroundings. This is the Black Architecture Route of Guadalajara, a journey through beautiful rural landscapes surrounded by nature. 
Where is the Black Architecture Route and how can I get there?

These villages are located on the slopes of Mount Ocejón, in the northwest of the province of Guadalajara, and form part of Sierra Norte de Guadalajara Natural Park. They are located some 50 kilometres from the city of Guadalajara, with excellent road and train links to Madrid.

What villages are on the Black Architecture Route?

Tamajón is considered the gateway to the route and from there it branches off to the west and east sides of Mount Ocejón. The villages on the eastern slope are Retiendas, Campillejo, El Espinar, Roblelacasa, Campillo de Ranas, Robleluengo and Majaelrayo. The villages on the western slope are Almiruete, Palancares and Valverde de los Arroyos. 

How many days are recommended to visit the Black Architecture Route?

You can see all of the route and visit its villages in a day, but it is advisable to stay overnight to enjoy the rural atmosphere and tranquillity. Each of the routes (east and west slopes of Mount Ocejón) is about 25 kilometres long. 

What is there to do and see on the Black Architecture Route?

Above all, enjoying nature and the peace and quiet. The villages barely have 200 inhabitants and the surroundings are perfect for a hiking route, looking for photographs to frame or enjoying the local cuisine. Nearby there are also two highly recommended visits: the evocative ruins of the Cistercian monastery of Bonaval and the town of Cogolludo, with a notable Plaza Mayor and Ducal Palace.

What's best to eat on the Black Architecture Route?

Roast kid or lamb, calderetas (stews), braised wild boar or partridge escabeche are some of the most popular and tasty dishes in this area of Guadalajara. In general, pork-based dishes and charcuterie are also very common, even as a snack, such as the bollo preñao (white bread stuffed with chorizo), typical of Tamajón. Mushrooms take centre stage in autumn. For dessert, remember that honey from La Alcarria (a nearby area) is one of the most sought-after in Spain and is used to flavour desserts such as caramelised torrijas (French toast) or bizcochos borrachos (sponge cakes).
What to do
Travel plans for inspiring you
---