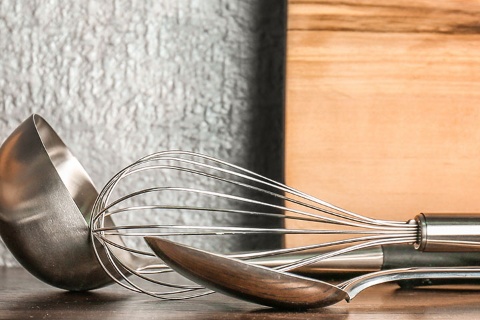 Rota-style red band bream
Ingredients

Ingredients for 4 people: 1.5 to 2kg of red band bream (in one piece) 1kg of ripe tomatoes 350g of green peppers ½kg of small potatoes 2 cloves of garlic ½ a glass of fino sherry 1dl of virgin olive oil chopped parsley salt pepper

Preparation

Clean and de-bone the red band bream and cut four good fillets from it. Scald the tomatoes in hot water for a few minutes so you can peel them more easily. Gently fry first the sliced garlic, then the onion and the peppers, making sure they do not go brown. Then add the peeled tomatoes and the spices in very small quantities and stir until it is ready. Put the fillets in a frying pan or baking dish, sauté them with a little oil and add the fino sherry. Then, cover them with the fried vegetables. Keep it on the heat for a while so the fish cooks underneath. Finally put it in the oven at 180º for about five minutes.

Presentation

Serve hot, with each fillet on a dish on a bed of fried vegetables, which should also cover it. Decorate with a little chopped parsley on top and some small scraped and cooked potatoes.
What to do
Other recipes that may interest you
---