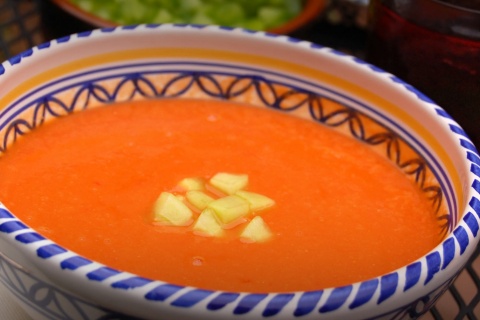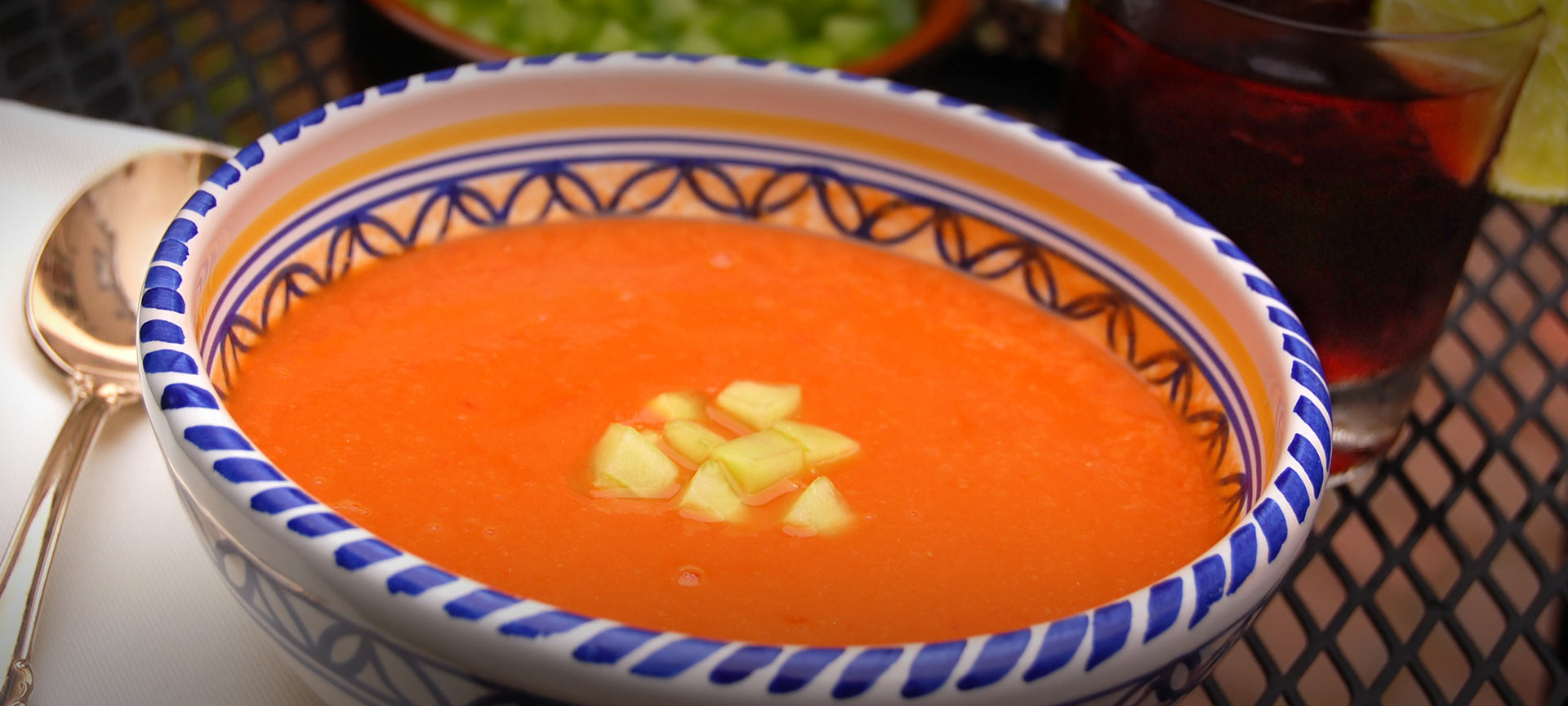 Gazpacho
Ingredients

Ingredients for 4 people: 1 kg of ripe tomatoes, 2 small green peppers 2 garlic cloves 100 g of farmhouse bread, 4 tbsp of extra pure olive oil, 1 tbsp of sherry vinegar, water boiled, egg, bread and salt.

Preparation

Soak the bread in water and then crush with the diced vegetables, oil, vinegar, salt and water according to how thick you want the soup to be. Nowadays we use a mixer, which has the advantage of producing a finer blend of vegetables.

Presentation

Serve in four individual clay dishes. Usually accompanied by tomato, cucumber, green pepper, onion, bread and hard boiled egg, all finely diced. Everyone can serve themselves according to taste.
What to do
Other recipes that may interest you
---
What to do
Travel plans for inspiring you
---