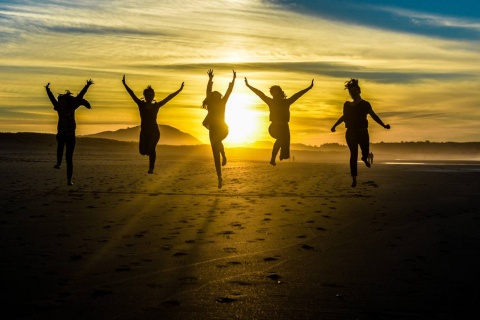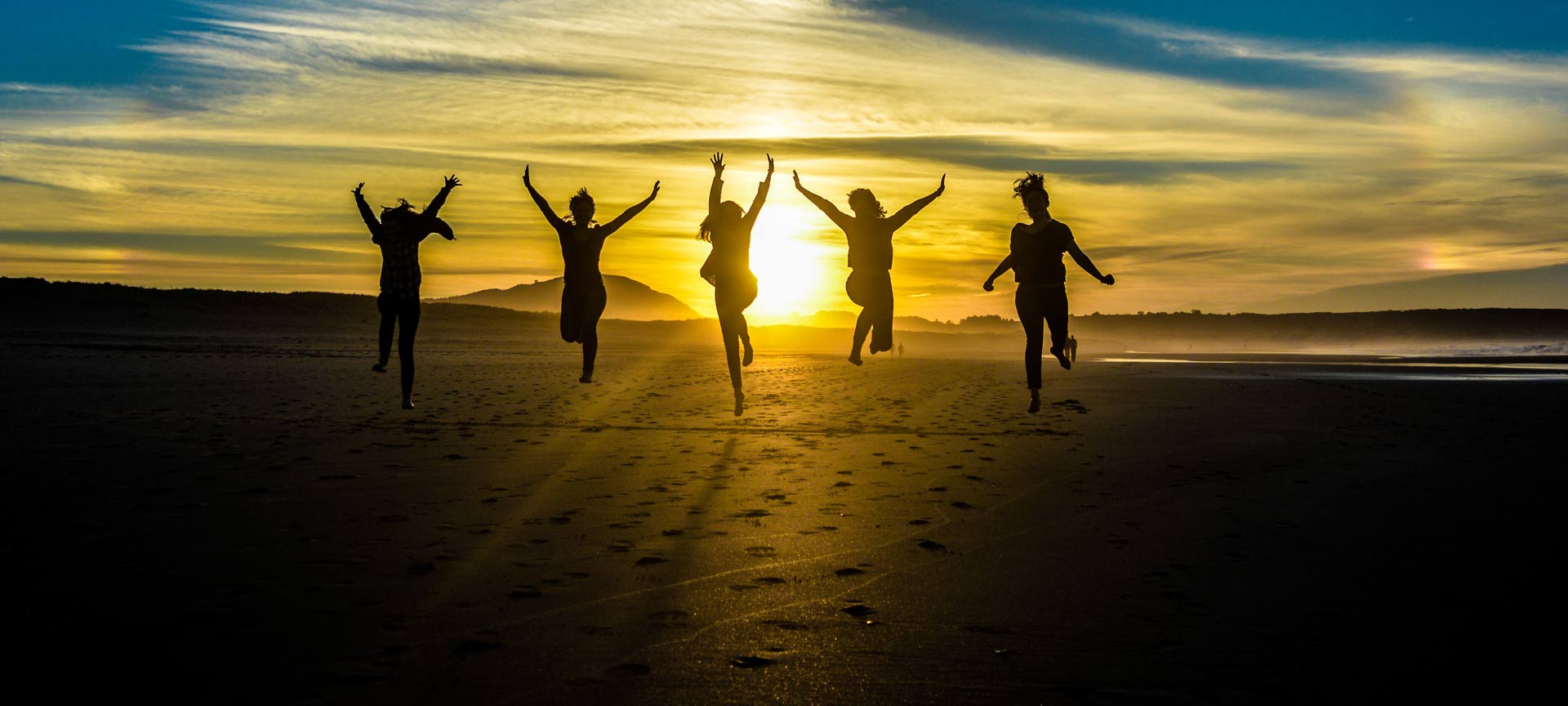 10 adventures for a gap year #VisitSpain
Hiking, sunbathing on the beach, partying, enjoying gastronomy, experiencing culture and tradition... There are many ways to make the most of your time discovering Spain. These are some of the most original proposals to enjoy a sabbatical year in Spain.
A good option to use your time in Spain is to travel this route, whether for tourism, spiritual reasons or the desire to get closer to the culture, gastronomy or nature of northern Spain. There's not just one Way, but many, and its duration also depends on you. But at the end you'll have the satisfaction of having reached your goal: the Cathedral of Santiago. And you will be able to make many friends along the way. Certainly a most rewarding experience.

If you prefer the south, the heat and the sea, you can try spending time in Almería (Andalusia). All around the province you'll find wonderful beaches surrounded by a desert landscape reminiscent of the scenery in Westerns. In Cabo de Gata you'll find towns like San José, and secluded coves like San Pedro, and an extremely open, tolerant and inclusive atmosphere. There is nothing better than getting away from the noise and frenetic pace of big cities to renew your body and spirit. 

If you like this means of transport, you can use one of the interrail passes for Spain: a good way to tour the country comfortably and without having to drive. You can visit big cities like Barcelona and Madrid or even access beautiful beaches. If you want to save time, your best bet is to take high-speed trains (AVE). To start your sightseeing experience you can climb on board one of the Galician sightseeing trains, the Transcantábrico or theAl-Andalus train, which tours Andalusia.

To forget about your troubles and reach a perfect state of inner calm and well-being, what could be better than a visit to a spa or spa resort? Another option is to indulge in some unusual beauty treatments, such as chocotherapy, milk baths, seaweed wraps and vinotherapy. You can find a multitude of options on the coasts and in the mountains.

Are you a fashion lover planning a holiday in Spain? Well, you are in luck, because you will find endless opportunities for spending money on what you like the most. You can find many options in both Madrid and Barcelona, even if you are seeking something very exclusive, and you can even go shopping in each place that you visit. You can also pick up bargains in the sales (in summer and winter) and discover fascinating open air markets such as el Rastro(Madrid), and the typical Christmas markets.

Who doesn't good food? Gastronomic tourism is another way of discovering Spain through its typical dishes. From the popular and economic tapas to the fried fish of Cádiz, not to mention the Valencian paella and thepintxos from the Basque Country. For more discerning palates we suggest the gourmet markets or fine dining restaurants: Spain has 250 establishments with Michelin stars. You can also discover Spain along its Wine Routes.

Feeling like in a movie

From north to south, many well-known masterpieces of cinema have been shot in very different locations in Spain. One of the most cinematographic cities is Barcelona. As you stroll around this city you'll see for yourself all the charms showcased by films like Woody Allen's Vicky Cristina Barcelona. What's more you can also be the star of your own Western in Almería. There are many celebrities who have visited the country and shown it on the big screen. Explore the setting of your favourite films.

Do you like the theatre? If the answer's yes, then you're in luck. In Spain you'll find a wide variety of festivals dedicated to this art, many of which are outdoors as they tend to be held in summer. The classics are never out of fashion in the festivals in Mérida (Extremadura) and Almagro (Castile La Mancha), for example. And you can always find a good stage arts programme in most theatres in the main cities and villages.
We also suggest sharing your experiences on social media with the hashtag #VisitSpain