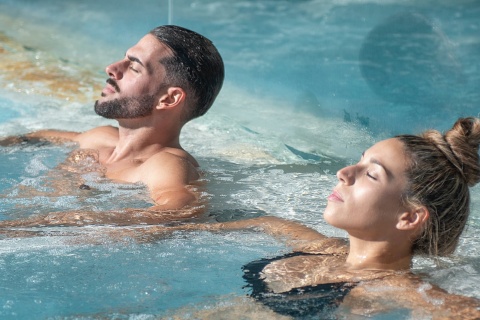 Cantabria's traditional thermal spas
This northern region of Spain is a prime location for health tourism thanks to the mineral medicinal properties of its waters. As well as swimming at beautiful beaches, discovering coastal villages and emblematic locations like Santillana del Mar, crossing impressive green landscapes like the Pasiegos Valleys and eating meals to write home about, if you visit this region, you can enjoy its spa resorts, as elegant and classic as they are innovative. Listed below are seven ideas so you can choose your favourite place to relax, de-stress and enjoy some self-care:
As well as staying and spoiling yourself at these spa resorts, don't forget that in Cantabria, you'll find dozens of other places to enjoy, such as the city of Santander, tourist destinations like San Vicente de la Barquera, Comillas and Santillana del Mar, or the Soplao caves, among others.