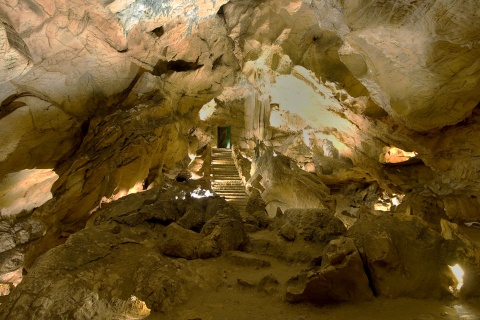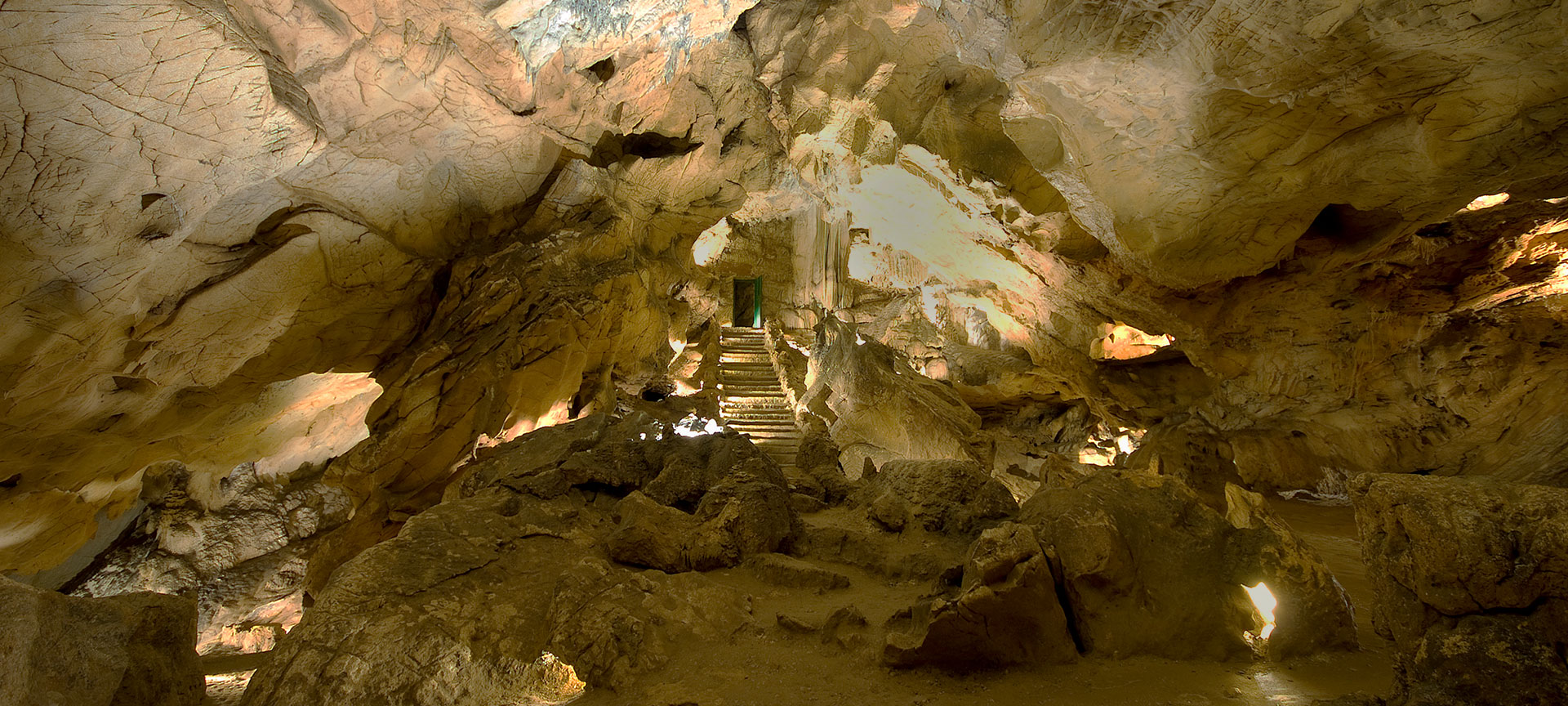 El Castillo Cave in Puente Viesgo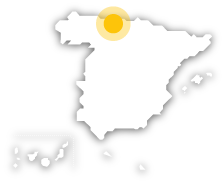 Cave paintings and symbols.
---
The cave contains paintings of a great many animals, including drawings of dogs, which is not common in this area of Cantabria.
Remains of cave art from the Acheulean period to the Bronze Age are found along its 18 metres depth. The most primitive paintings are the 45 hand prints. There are also 50 symbols and 180 depictions of animals, especially goats. There are also fine drawings of horses, deer and bison, as well as mammoths and dogs. The black paintings belong to a middle period. Coloured paintings, such as the red mammoth, are the most recent.
El Castillo Cave in Puente Viesgo
---
Monte del Castillo (Puente Viesgo)
39670 Puente Viesgo, Cantabria (Cantabria)