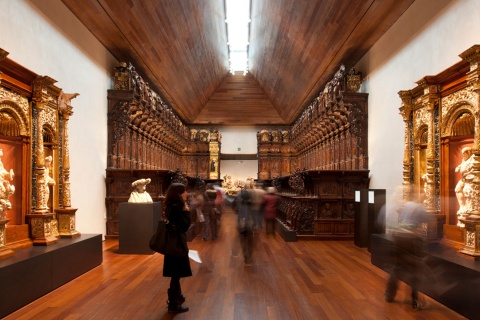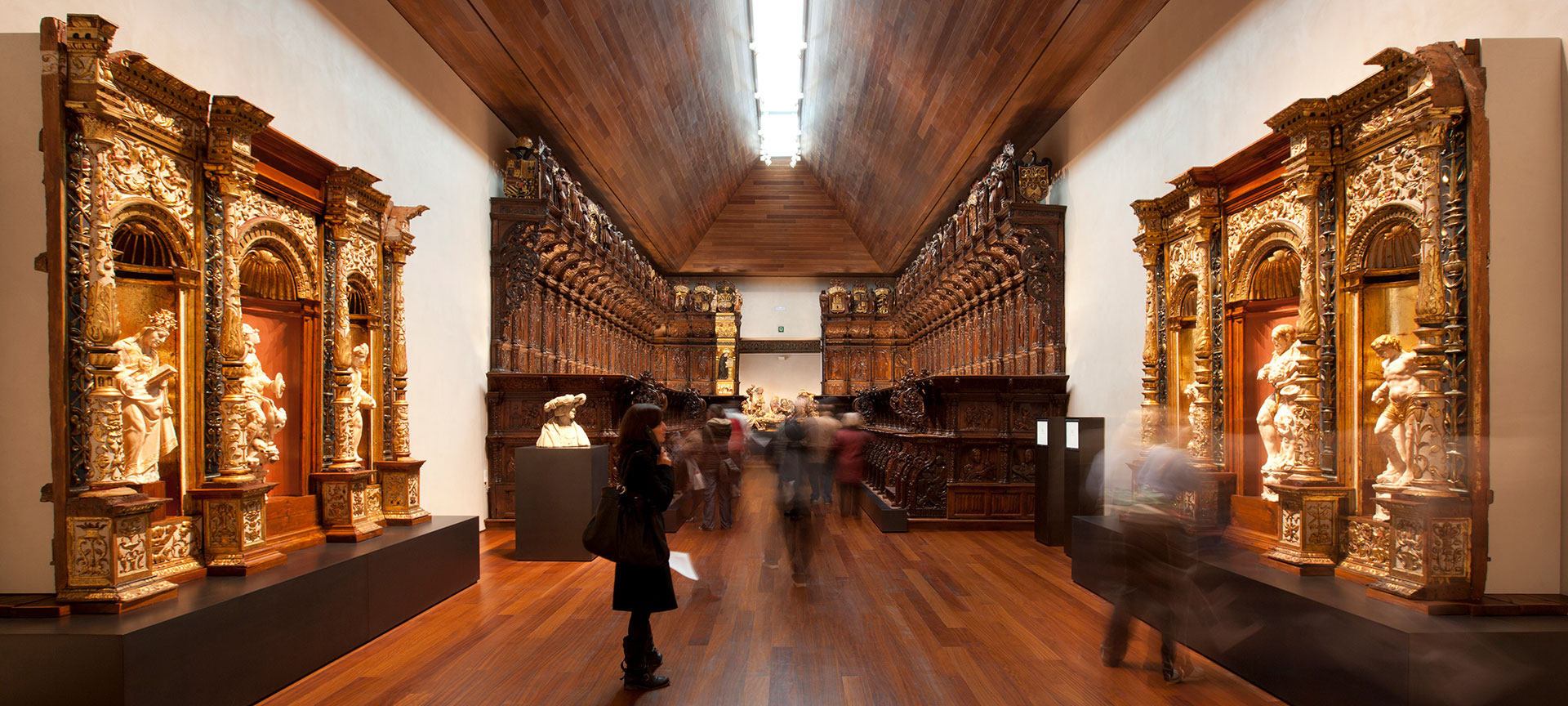 National Sculpture Museum
This exhibition is an outstanding testament to the quality of Spanish sculpture from the Middle Ages through to the 19th century.
Its collection includes a range of sculptures (altarpieces, choir stalls, funerary monuments, processional statues...) and materials (wood, bronze, stone, clay and ivory). The collection traces the evolution of religious imagery, which with the introduction of polychromed wood attained its maximum splendour in Spain, featuring highly lifelike pieces capable of conveying genuine sensations and emotions. Three of the Spanish Baroque's most important sculptors, Juan de Juni, Alonso Berruguete and Gregorio Fernández have their own dedicated areas. The most outstanding works include the 16th-century main altarpiece of San Benito by Alonso Berruguete, and the 15th-century altarpiece depicting Christ's descent from the Cross, by an anonymous sculptor. Furthermore, since December 2011 the museum houses the collections from the former National Museum of Artistic Reproductions. The museum's main site is the College of San Gregorio, a magnificent 15th-century building which was originally used as a training centre for theologians, mystics and inquisitors. The museum also comprises the neighbouring buildings of the Villena Palace and the Casa del Sol.
National Sculpture Museum
---
C/ Cadenas de San Gregorio 1, 2, 3
47011 Valladolid (Castilla y Leon)