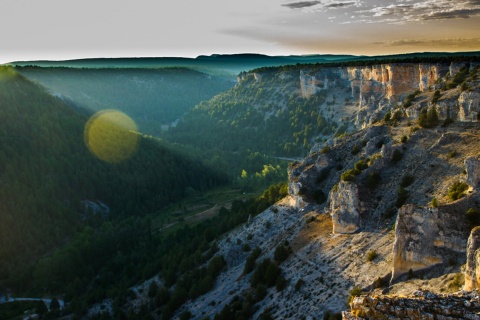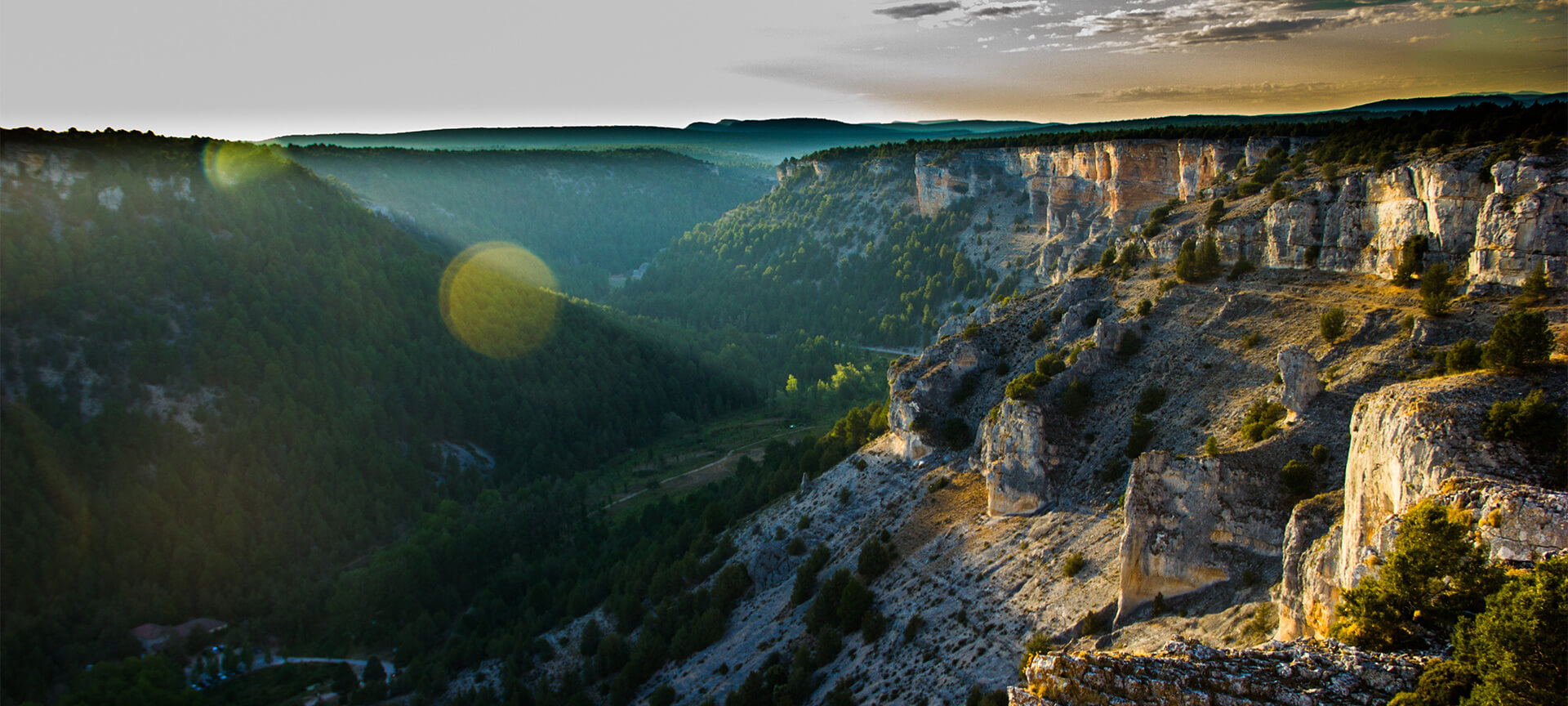 Lobos River Canyon Nature Reserve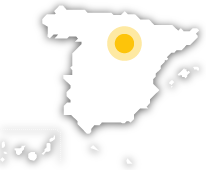 The Canyon of the river Lobos is marked by spectacular vertical faces.
The course of the river Lobos makes up a magnificent landscape between the provinces of Burgos and Soria It is a limy canyon with abrupt vertical faces that are dotted with rock vegetation. The Nature Reserve also encompasses the pine and juniper forests and the scrub. With respect to its fauna, the most characteristic elements of the Reserve are the birds of prey, in the form of the eagle owl, Egyptian vulture, griffon vulture and golden eagle, amongst other species. The Reserve boasts numerous caves (Galiana, Grande, Fría, Negra...), which are of invaluable geological importance.
Lobos River Canyon Nature Reserve
---
Ctra. SO-920 del Burgo a S. Leonardo de Yagüe Km. 16 (casa del parque)
42317 Ucero, Soria (Castilla y Leon)
Soria (Castilla y Leon):
Ucero.
Useful information
What you need to know
---
Cultural information

Near the Reserve you can find towns with a great artistic and monumental heritage, such as Ucero and Burgo de Osma. In the same Reserve stands a hermitage with historic Templar references.

Environmental information

Vegetation is basically represented by pine and juniper forests. The fauna is particularly diverse, with birds of prey (falcon, golden eagle, griffon vulture) and the mammals (otter, wild boar, roe deer).

Information for visits

Access to the River Lobos Canyon unrestricted. There is a Visitor Centre right outside of the town of Ucero.
What to do
Travel plans for inspiring you
---