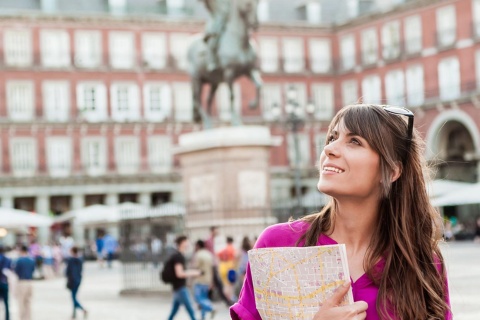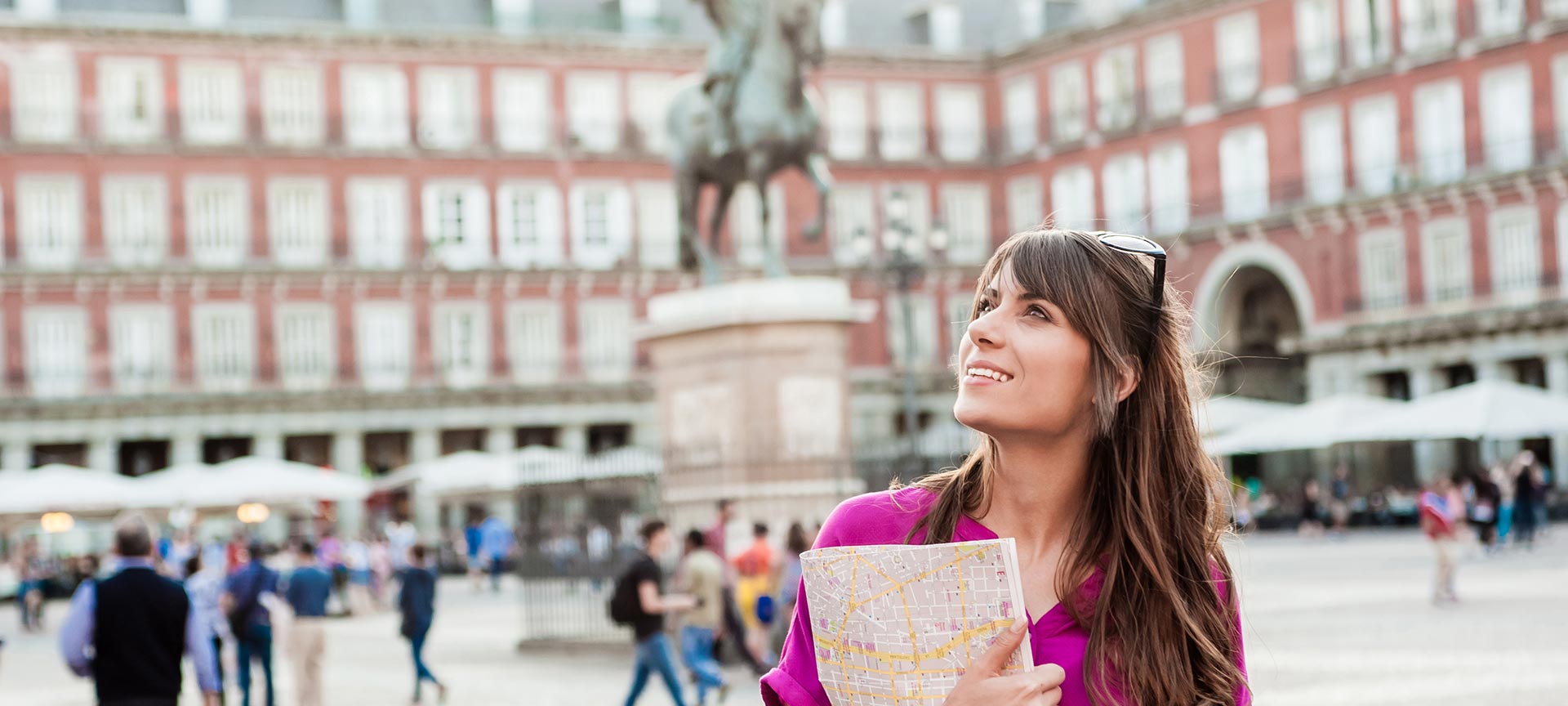 Your first time in Spain?
For those who have never travelled to Spain, here's some practical advice about transport, accommodation, opening hours and tourist discounts that you'll definitely find useful.
8

Tourist passes

If you are going to be in the city for several days, it may be worth your while getting tourist pass (for unlimited travel on different modes of transport) or a tourist card which, in addition to transport, includes access to various museums, restaurants, shows, etc. You can buy any type of ticket at authorised sales points only and take advantage of the discounts offered for purchases online.

8

Rates with discounts

When you are going to see a monument or visit a museum, check the types of rates they have, as many offer discounts for certain groups or individuals or even free admission for EU or Ibero-American citizens in certain periods (National Heritage monuments, for example). Don't buy admission tickets from anyone without ID.

8

Transport in the cities

Bigger cities have extensive metro, train and bus networks. To avoid surprises, always check the transport timetable (the metro is only open all night in certain cities and on certain days). Taxis are your best bet for getting around at night, although there are also night buses. In any case, in most cities the main tourist attractions are concentrated in the 'historic centre' which is relatively easy to walk around. Another interesting option is to sign up for a tourist bus tour.

8

Getting around by taxi

When taking a taxi, make sure you select an authorised one with distinctive markings. Make sure you can pay by card, keep in mind special surcharges like those for journeys at night, and above all, if you don't speak much of the language, always have the address of your destination at hand.

8

Getting around in Spain

In order to get around the country (there could be distances over 1,200 km between the furthest points), you can take advantage of the good flight connections available - there are airports in all major Spanish cities. Spain also boasts extensive bus and train networks. The country is connected through high-speed trains (AVE), with which you can travel from Madrid to Valencia in 95 minutes or Madrid to Barcelona in around 3 hours. Car hire may be convenient for getting around the Balearic and Canary Islands, as well as travelling by boat to move between islands.

8

Where to stay

Spanish hotels are good value for money and are generally rated using a star system (from 1 to 5), although it depends on the area and the type of establishment. Furthermore, if you dream about staying in a unique place like a monastery or a castle, you will be able to live out this dream in Spain with its impressive Parador Hotels. We recommend booking accommodation well in advance when visiting during an important event or celebration (San Fermín, Easter week, etc.).

8

Meal times

Although the usual time to eat lunch in Spain is from 13:30 to 15:30, you will always find establishments and shops open at practically any time of day, especially in big cities. Another option is to do it the Spanish way with an 'aperitivo', a light snack before the main meal to awaken your appetite. 

8

Calendar of events

Use the search function in our Calendar section if you want to learn more about celebrations, exhibitions, festivals and sporting events being held during your trip.