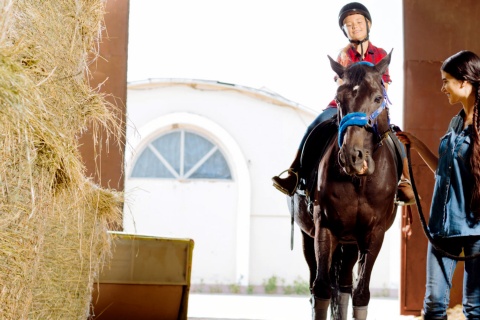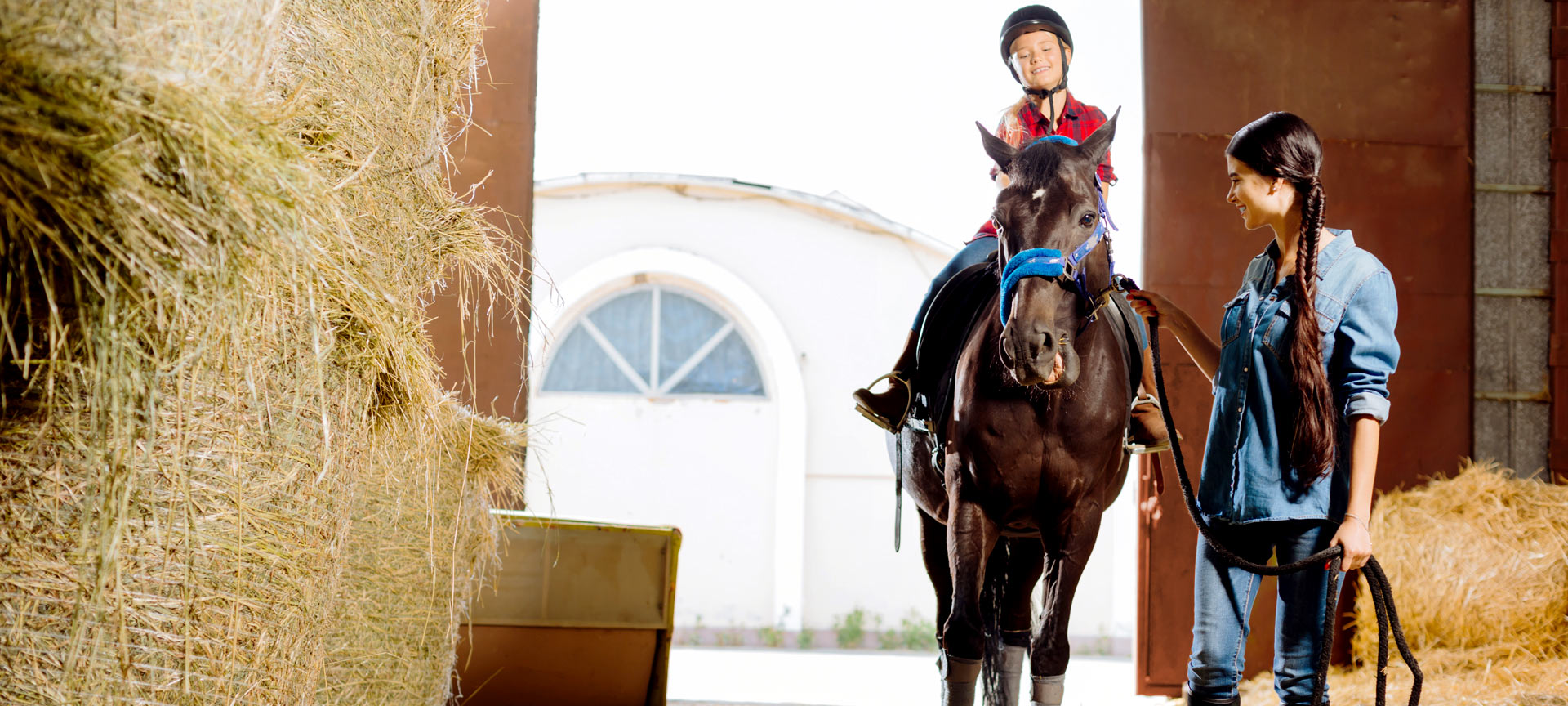 Horse riding tourism in Spain. Passion for horses
Visiting Spain means discovering the long tradition of horse riding tourism in this country, which even has a breed of horses that is unique in the world. If you want to explore landscapes so varied that range from large mountains to extensive plains on horseback, you will be able to book all kinds of experiences such as trips sleeping in equestrian inns, taking a carriage ride in the countryside, or simply signing up for a beginner's course. If you frequently ride horses or are a horse lover, we'll give you some reasons to practise horse riding while on holiday in Spain:
Emblematic areas

There are specially recommended destinations for horse riding in Spain. You'll fall in love with Andalusia, with landscapes ranging from the Doñana National Park, passing through dunes and pine forests, to Sierra Nevada, with a tour of the highest peaks on the Peninsula. We also recommend the Ebro Delta for trotting on horseback between rice fields or the Sierra de Gredos if you prefer inland areas. To the north, the Pyrenees and the Picos de Europa are perfect for contemplating countryside landscapes.

Original routes

The more than 40 Certified Equestrian Routes in Spain include routes for all tastes, and some are very original. For example, the "Don Quixote on horseback" route will take you through some of the natural spaces that form part of Cervantes' famous novel, such as the Lagunas de Ruidera Natural Park. Furthermore, the "Volcanic Route" will give you the chance to access the Cerros de Agras Volcano – the only accessible volcano in the region of Valencia. You could also have a unique experience riding a horse on one of Europe's largest networks of cattle trails –while admiring the passage of bulls, cows and sheep guided by their cowboys– or complete a historic itinerary such as the Via de la Plata.

Riding alongside turquoise coves

One of the greatest natural attractions in Spain are the Nature Paths and Green Ways: around 10,000 kilometres of routes that have taken advantage of old road infrastructures and have been renewed for hiking, cycling or horseback riding. One of the most beautiful examples of these is the Camí de Cavalls Nature Path: 185 kilometres amidst turquoise coves, forests and cliffs bordering the island of Minorca.

Adapted accommodation and a plethora of equestrian centres

Spanish equestrian centres have excellent facilities for practising this sport. In addition to riding lessons for all levels, they offer carriage rides, simple activities for families, etc. The different equestrian tourism associations and companies organise routes that can last from one hour to several days, depending on your riding experience, with adapted inns (with stables), experienced guides and a team of riders, veterinarians and farriers. In addition, small rural hotels that offer riding lessons or original proposals such as horse riding on nights with a full moon are becoming increasingly more common.

See a Spanish thoroughbred up close

This equine breed is a symbol of Spanish culture and one of the oldest and most valued in the world. Its history dates back to the time of Seneca, to the time when people talked about the "horse of Hispania". However, it was in the 16th century that King Philip II decided to build the Royal Stables of Cordoba and obtain a new breed of "perfect horses". Centuries later, you can visit these stables yourself to see the equestrian show "Pasión y Duende del Caballo Andaluz" (Passion and Spirit of the Andalusian Horse) at dusk. Also in Andalusia, the city of Jerez offers shows by the Royal Andalusian School of Equestrian Art. In fact, there are numerous festivals organised all over Spain, where you can see riders in typical costumes and magnificent horses, such as the Pilgrimage of El Rocío in Huelva, the Festival of the Horse in Jerez de la Frontera, the Caballada in Atienza, the horse races on the beach in Sanlúcar de Barrameda, the Sant Joan festivities in Menorca, etc.
What to do
Travel plans for inspiring you
---