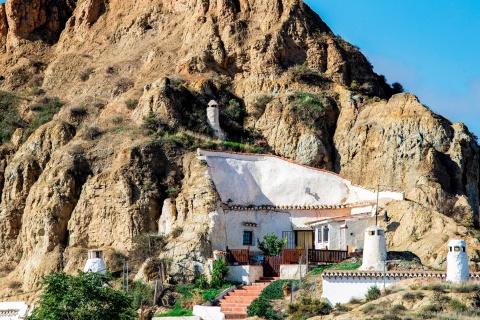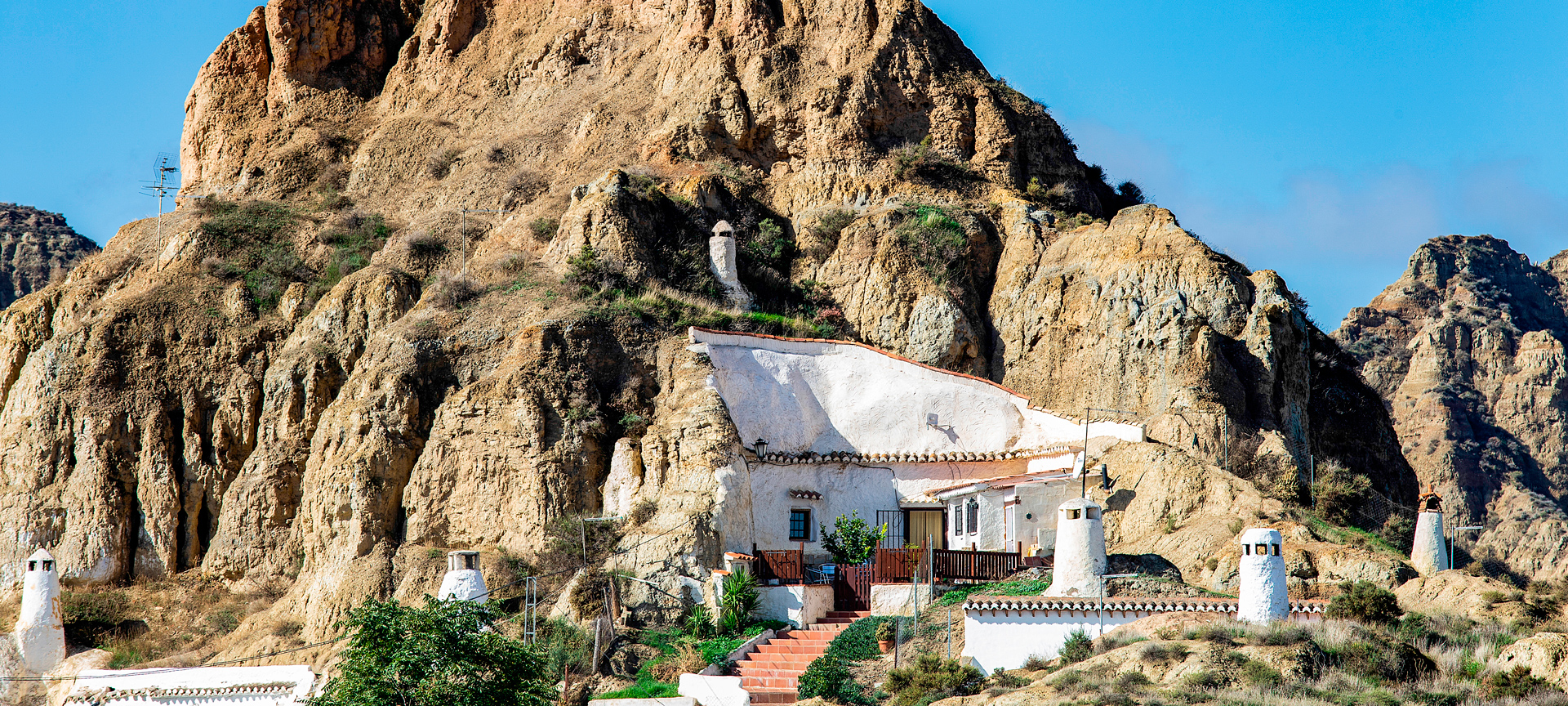 Spend your holidays in one of Andalusia's cave houses
Can you imagine travelling to Spain and staying in a cave house surrounded by nature? It`s possible in Andalusia thanks to the so-called cave houses. Located mostly in the city of Granada, these homes are built into the slopes of mountains and have the same advantages as a hotel, but they also boast a unique setting. If you're planning to have some original and unforgettable holidays in Spain, keep reading and don't miss out on these truly original lodgings.
Accommodation steeped in history

Did you know that the origin of cave houses dates back to the 15th century? At that time, Arab families who lived in Granada used these natural structures for storing grain and animals. When the Reconquest began, the Arabs fled the cities and took refuge in the caves to live lives based on agriculture and herding. If you are a lover of historic Spanish hotels, the cave houses must be your next destination.

Ideal temperature all year round.

It doesn't matter if you either feel the heat or cold, these lodgings have an optimal interior temperature throughout the year. The way they are constructed means they have a constant average temperature of between 18 and 22 degrees. You'll be able to enjoy a cool summer and a warm winter without the need for air conditioning or heating… in a cave house, you'll fall in love with the Spanish climate even more.

Sustainable lodging

Spain has a terrific range of sustainable tourism available, and the cave houses of Granada are proof of this. Their optimal thermal insulation produces energy savings of up to 50%. The caves also have high levels of soundproofing that prevent noise pollution. There's no doubt about it: if you stay in these dwellings, you'll be able to make a connection with nature like you've never done before.

What areas can you find them in?

The municipality of Guadix and the neighbourhood of El Sacromonte are the places par excellence in Granada for enjoying this type of accommodation Don't think twice about visiting them, so you can stroll down their streets and contemplate their many cave houses: an absolute must if you decide to take a route through Andalusia. Without a doubt, sleeping in this type of accommodation is something unique that you will remember forever. Nature, tranquillity and good climate...Are you coming?
What to do
Travel plans for inspiring you
---