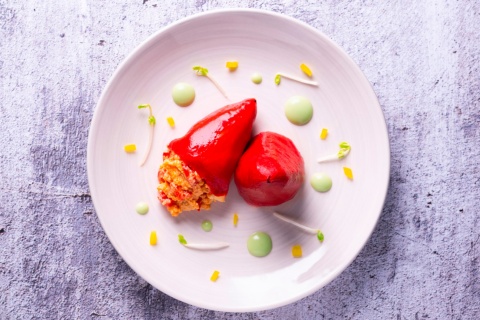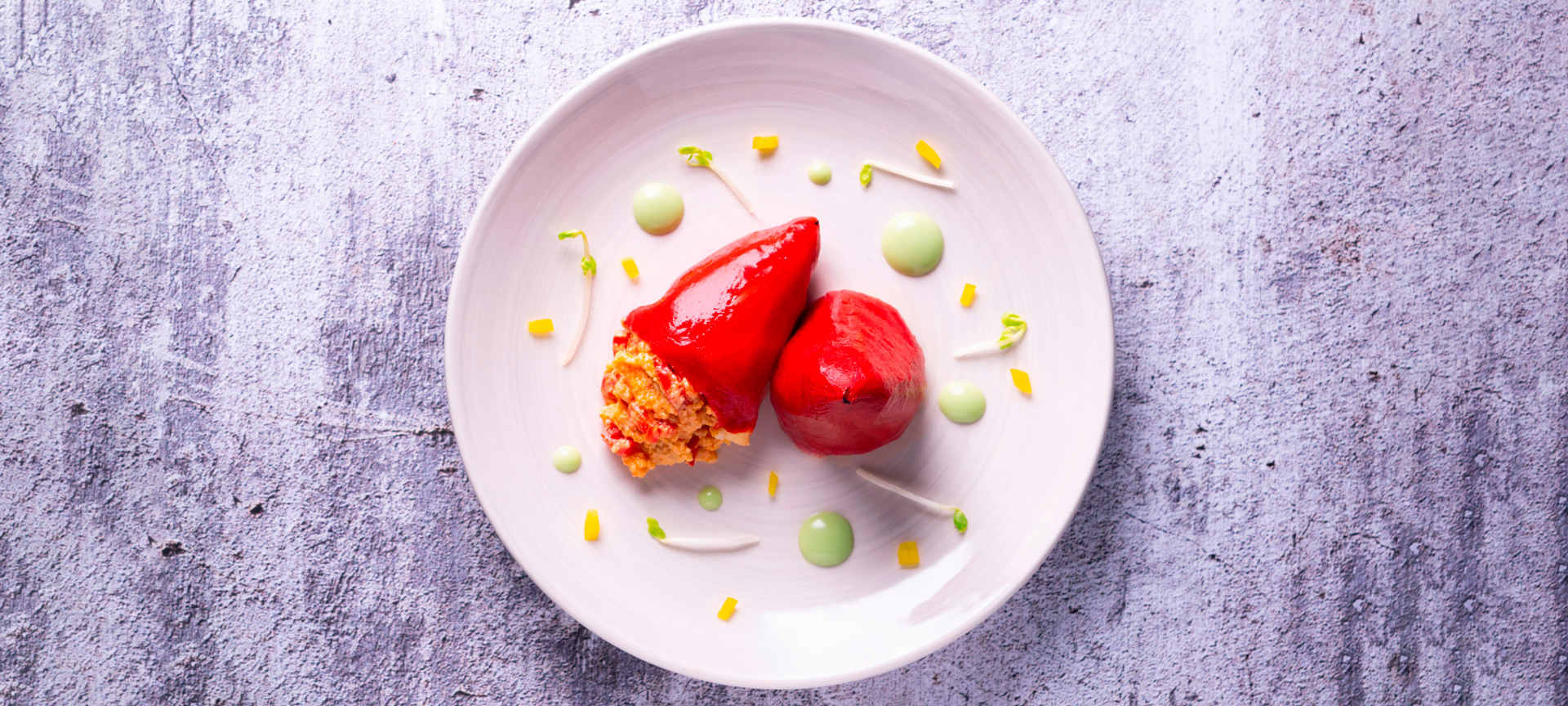 Coming to Navarre? We'll tell you what to try
Navarre is a region that's full of variety, with a great diversity of landscapes that make for a multitude of top-quality regional products. Old recipes that have been handed down through the years, simple dishes that are packed with flavour. Come and discover all these culinary delights that can't be missed.
Piquillo peppers

One of the most popular dishes in the cuisine of Navarre, thanks to their versatility and the Lodosa Denomination of Origin. These peppers can be roasted, or stuffed with either meat or fish. One of the best known and most traditional fillings is salt cod.

White asparagus

Its great taste, pale colour, soft texture, artisan production and excellent quality lead to the award of a specific denomination of origin. You simply can't leave without trying it.

Trucha a la navarra

An unusual and delicious combination. To prepare this dish, first of all you need to gut and wash the trout, then place a slice of serrano ham inside each one, before coating them coat in flour, and deep frying. Definitely worth a try.

Cardo a la navarra

The cardoon is one of the vegetable stars of Navarre's cuisine. They're generally served chopped and cooked in a delicious sauce made with garlic, flour and ham. An interesting seasonal dish that's great as a winter warmer. 

Cordero al chilindrón

You really can't leave Navarra without trying this mouthwatering dish. A delicious lamb stew made with peppers, tomato, garlic, onion, white wine and pepper. A traditional recipe that has been handed down to us through the years thanks to the quality of the ingredients used, and the great taste.

Ajoarriero

Quick and easy, this is one of Navarre's most typical recipes. There's a clear star of the show here, and that's flaked salt cod. This is a dish that's packed with flavour, and one that has also become a favourite in other regions of Spain. It's made with simple produce such as onions, tomato, garlic, potatoes and peppers. 

Cheeses from Navarre

This is the region where you'll find two of the most highly prized cheeses in Spain. Idiazábal has an intense, slightly smoky flavour; the Roncal Denomination of Origin cheeses also have an intense flavour, and you'll be able to enjoy different versions, depending on the level of maturity. 

Canutillos de crema

A dessert to add a final touch of sweetness to any meal, these cream-filled pastry cones are a real delight. They're usually served warm and dusted with icing sugar. Although their origins lie in the north of the region, you'll be able to find them all over Navarre. 
Come and enjoy all the products and flavours of Navarre - these and other culinary delights are waiting for you. Discover them.