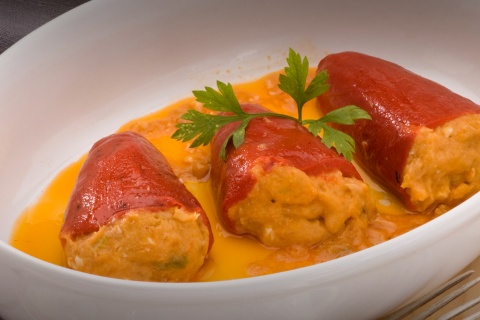 Small red peppers stuffed with meat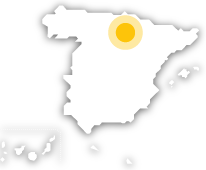 Ingredients

Ingredients for 6 people: 12 small red 'piquillo' peppers 200g of lean minced pork 200g of minced beef 1 teaspoon of sweet paprika 150g of bechamel sauce 1 large onion eggs oil salt

Preparation

Chop the onion very finely and put it to fry in a saucepan with a little oil. When it is cooked but not golden, add the beef, then the pork and a teaspoon of sweet paprika and let it cook for 10 minutes on a low heat. At the end of this time, add the bechamel sauce and mix everything well. Correct the salt, if necessary, and allow to cool. Stuff the peppers with the mixture and put into the fridge so it will be easier to fry them afterwards. When the peppers are cold, put them into egg and flour and then into a frying pan, at medium heat, with a little oil. Fry them until they turn golden.

Presentation

The peppers can be served on their own or accompanied by a sauce made based on light meat stock and tomato sauce, in equal parts.
What to do
Other recipes that may interest you
---