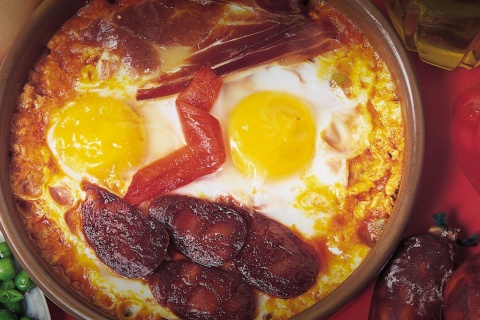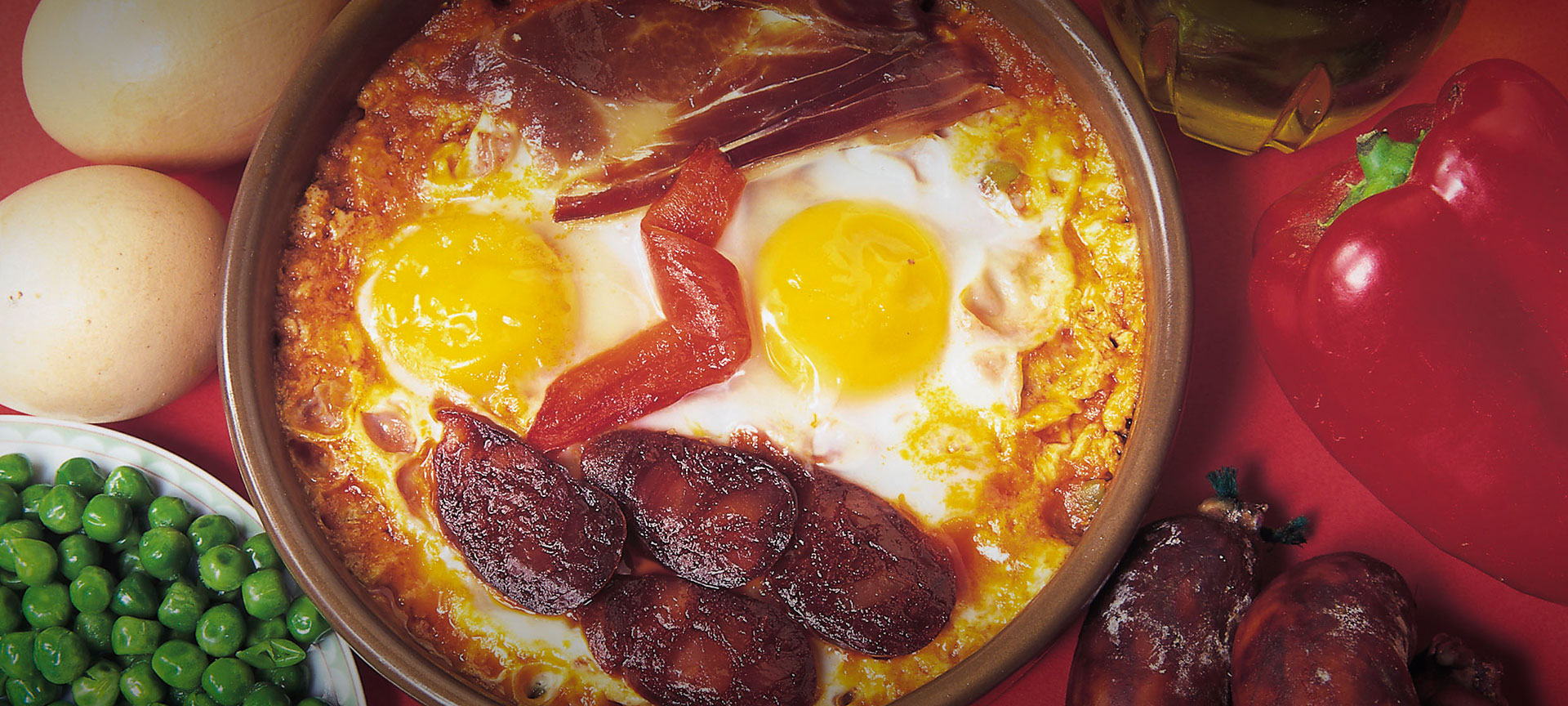 'Huevos a la flamenca'
Ingredients

Ingredients: 6 eggs 300 grams of peas 3 sweet red peppers 300 grams of potatoes 1 large onion 6 slices of serrano ham 6 slices of spicy sausage 1/2 kilo of natural crushed tomato Olive oil Salt

Preparation

Fry the diced potatoes in a frying pan. When they are soft, remove them and put to one side.Remove part of the oil and sauté the garlic and finely chopped onion in the same frying pan. Add the tomato and fry lightly for 5 minutes. Add the peas and sauté for a further 5 minutes on a low heat, stirring occasionally. Then, add the sweet red pepper, cut into strips and the fried potatoes, mixing well, and allow to cook for another 10 minutes on a low heat, stirring from time to time. Salt to taste. Divide the mixture into 6 individual earthenware dishes. Break an egg over each one and place a slice of ham on one side and another of spicy sausage on the other. Place in a hot oven for 5 minutes until the eggs are cooked.
What to do
Other recipes that may interest you
---