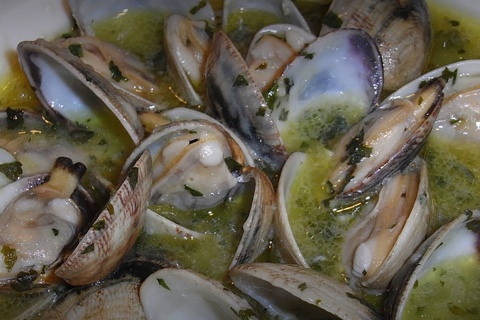 Clams in a green sauce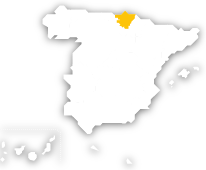 Ingredients

Ingredients for 4 or 5 portions: 1 kilo and a half of clams 1 onion 1 spoonful of breadcrumbs 2 spoonfuls of parsley olive oil a small glass of white wine salt

Preparation

Wash the clams well so they release the sand and leave in a pan with a little hot water for them to open. Next remove from the heat. Fry the finely chopped onion in a frying pan with a little olive oil. When the onion is golden, add the breadcrumbs, white wine, two spoonfuls of fresh chopped parsley and the water used to open the clams. Season with salt and heat for fifteen to twenty minutes. Once the sauce is made, put through a blender and then add the clams to cook in this sauce for a few minutes (4 or 5).