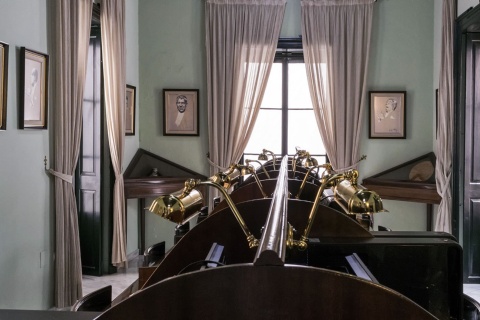 Andalusian Flamenco Centre, Regional Government of Andalusia
"Por soleares" flamenco style.
---
Located in the 18th-century Pemartín mansion, outstanding for its Baroque-Rococo courtyard.
The aim of this centre is to create programmes that promote the art of flamenco. It houses documents and objects relating to this uniquely Andalusian art form. Visitors can tour a gallery of historic figures of flamenco singing, guitar and dance. Juan Valdés' painting "Tríptico de la Soleá", which forms part of the exhibition, is worthy of mention.
Andalusian Flamenco Centre, Regional Government of Andalusia
---
Plaza de San Juan 1
11403 Jerez de la Frontera, Cadiz (Andalusia)