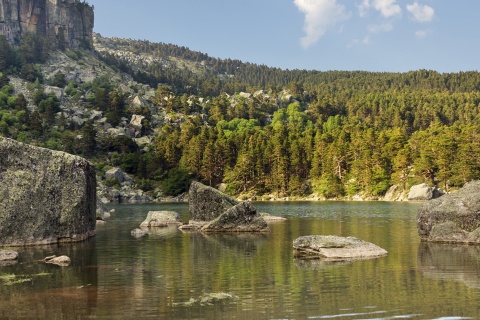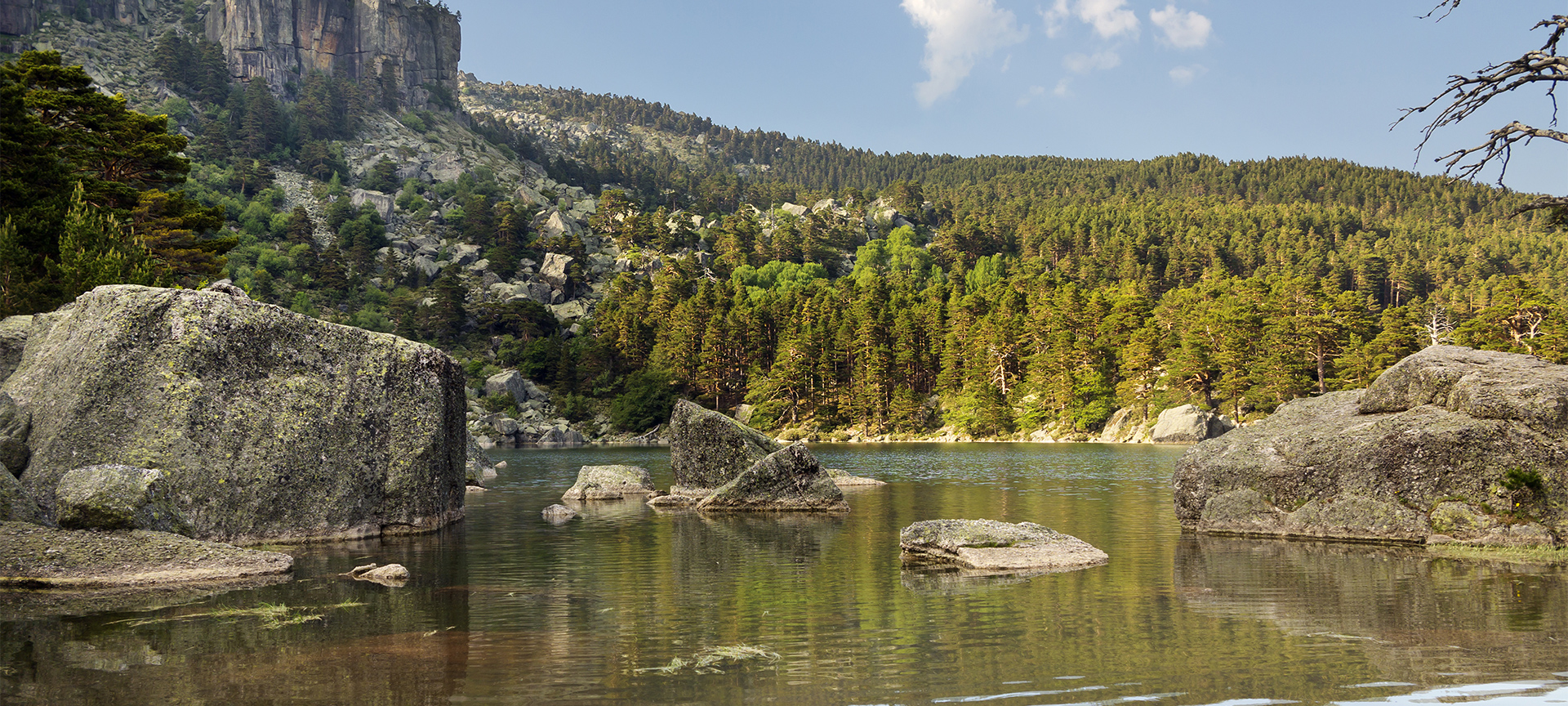 Sierra de Urbión y Laguna Negra (Urbión Mountains and Black Lagoon) Nature Reserve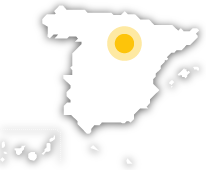 A lagoon wrapped in legend
---
This is one of the most beautiful places in the province of Soria (Castile-León region). The lagoon is at an altitude of 2,000 metres, surrounded by granite walls and pine forests.
Ice sculpted this glacial landscape with its lagoon, streams, forests and grasslands. The Scots pines that cover almost entirely the Duero and Revinuesa valleys are outstanding. The Urbión peak (at 2,228 metres, one of the highest peaks in the Ibérico mountain range), nearby which the Duero River rises, is also in this area. This area of nature, particularly its dark, mysterious lagoon, have always fascinated writers and have even inspired great works like the poem, "La tierra de Alvargonzález", by Antonio Machado. The famous swim across the lagoon takes place on the first Sunday in August.  
Sierra de Urbión y Laguna Negra (Urbión Mountains and Black Lagoon) Nature Reserve
---
Pista a la Laguna Negra
42150 Vinuesa, Soria (Castilla y Leon)
Useful information
What you need to know
---
Cultural information

The area is also known for its cultural heritage, its typical architecture, customs and cuisine. Villages worth visiting include Covaleda, Duruelo de la Sierra and Vinuesa, which has an important historic-artistic area of cobblestone streets.

Environmental information

The area's natural resources have led it to be included in the Nature 2000 Network and to form part of the Special Protection Area (SPA) for birds. Important examples of fauna include an invertebrate, the beetle, and reptiles, amphibians and mammals such as squirrels, martens, foxes, weasels, badgers, deer, roe deer and wild boar. The wolf, otter and the European mink are rarer.

Information for visits

The Laguna Negra cannot be accessed by car. You must park in the car park at Paso de la Serra and walk two kilometres uphill. In summer a bus normally operates, departing from Paso de la Serra. The nature reserve has a visitor centre three kilometres from the town of Vinuesa, with an exhibition about the area's natural and cultural resources, a sensory experience forest, an audiovisual room and a guided tour.  
What to do
Travel plans for inspiring you
---