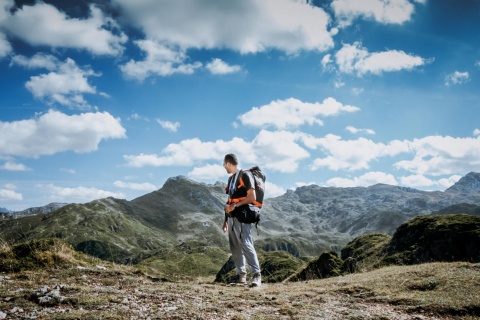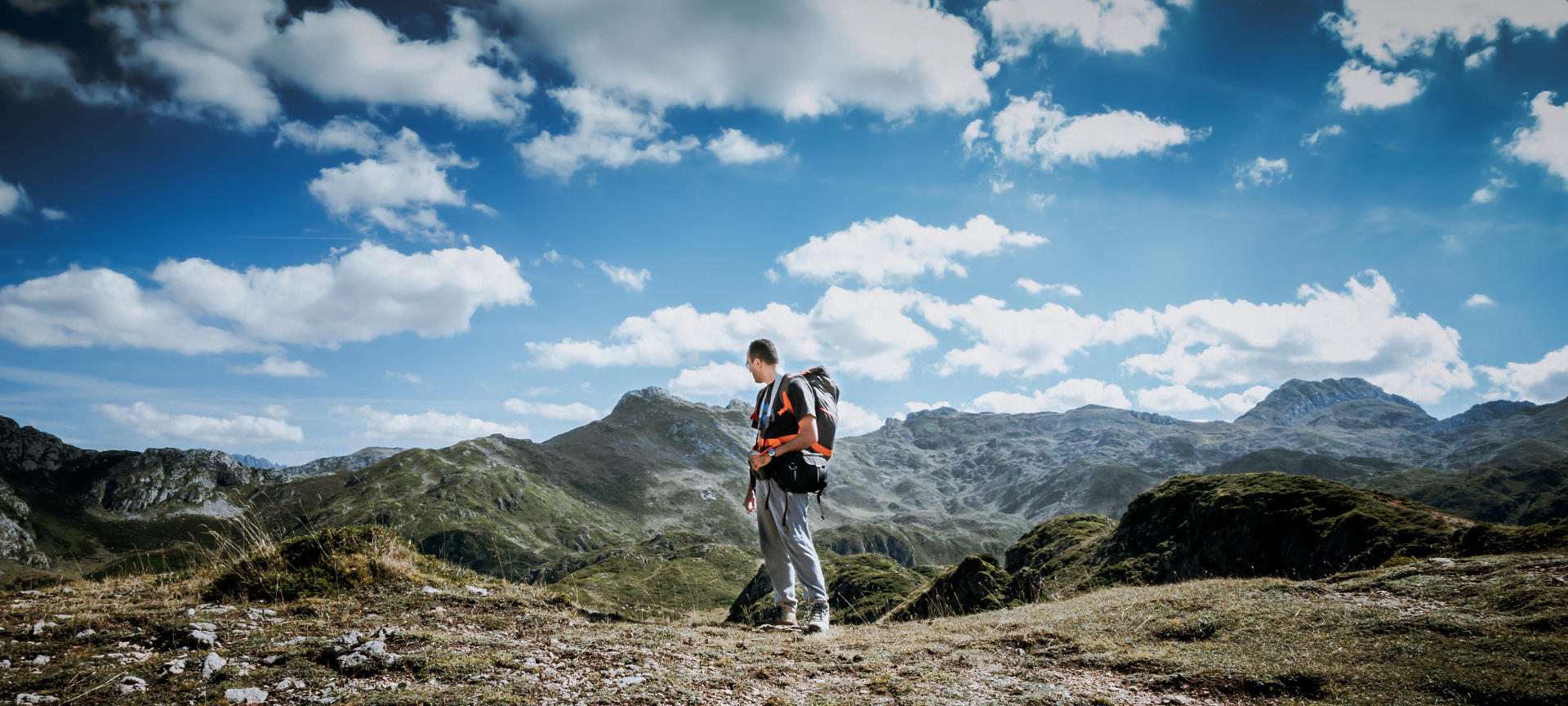 A day in Somiedo Natural Park, Asturias
In this region you'll discover a real natural paradise, with landscapes almost untouched by human activity, like Somiedo Natural Park. This is one of the best preserved natural spaces in Asturias, and one of the most unspoiled in all of Spain. Four broad valleys make up this Natural Park, and offer many things to do, trails to follow and activities to enjoy during a perfect day spent in the heart of nature.
The lakes of Saliencia

These four lakes are part of the Somiedo Biosphere Reserve. To explore them, there's an easy circular route about eight kilometres long that'll take you about three hours to complete. First, you'll come to La Cueva lake, at the dizzying altitude of 1,615 metres. If you continue your climb, you'll reach Lake Almagrera; there may not be water when you visit, but there are incredible views. A bit further on you'll find the dark waters of Lake Cerveriz, where you'll probably be accompanied by grazing cattle. And finally you'll come to Lake Calabazosa, the deepest, with waters in myriad shades of turquoise and green.

Bear watching

One of the most exciting things to do in the Natural Park is trying to spot these imposing creatures. Although the park is very large, one of the areas where you're most likely to see bears is near Pola de Somiedo village. Here you'll find some companies offering bear watching experiences, and this greatly increases your chances of spotting these incredible animals. This activity is highly recommended, above all if you are with the family as it is a truly amazing adventure for the kids.

Discover the brañas and teitos

As you walk along these paths in unspoiled nature, crossing the valleys of the Natural Park, you'll see groups of huts scattered among the green meadows. These tiny houses were once used by the shepherds who worked in the brañas, fields with rich pastures and plenty of water, with their herds of cows, goats or sheep during spring and autumn. These odd stone constructions, called teitos, are sure to attract your attention, especially because of their thatched roofs, which are very unusual in Spain. Some of the most famous brañas are in Pornacal, Mumián and Saliencia.

El mirador del Príncipe

One of the best ways to end the day is to climb to this magnificent viewpoint, where you'll have a bird's-eye view of Somiedo Natural Park. On your way, you'll pass through La Peral, a small village almost completely dedicated to cattle farming. In the past this tiny village was only inhabited in spring and autumn, when the cattle would be taken up to the pastures. Once you've left your car in the village, it's a 200 metre climb up to the viewpoint, at a height of around 1,380 metres. It was opened in 1990. 
These are just some of the activities you can do when you spend a day in the beautiful setting of Somiedo Natural Park, but there are many more things to do and hikes to go on with all the family for a perfect day in the heart of nature.
What to do
Travel plans for inspiring you
---