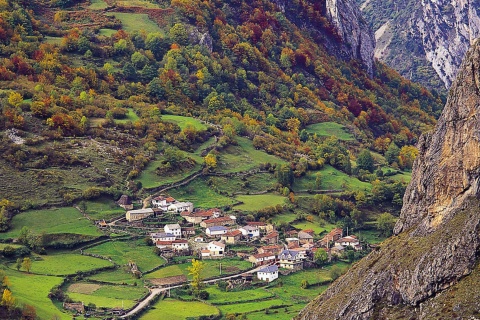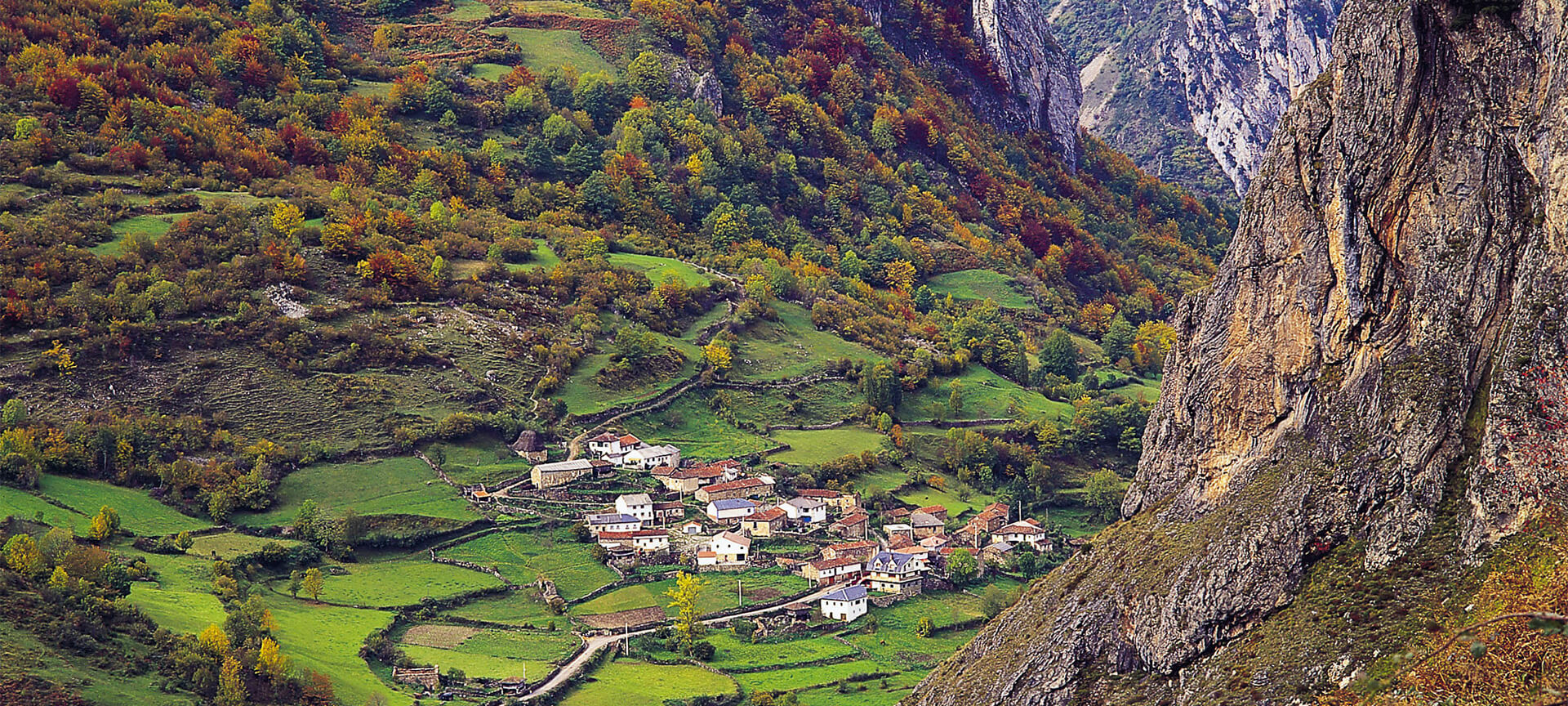 Somiedo Nature Reserve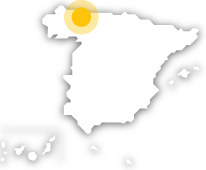 The Somiedo Nature Reserve was awarded the UNESCO Biosphere Reserve designation in 2000. The landscape in Somiedo is typical of the ecosystems in the Cordillera Cantábrica range. This reserve is well known especially because it is home to one of Europe's largest populations of free-roaming brown bears.
  Somiedo is situated in the south of the Principality of Asturias, in the region that shares the same name. The reserve is in the so-called "Damp Iberia", with typical climate features - mild winters, cool summers, damp air, abundant clouds and frequent rainfall. This climate has produced abundant vegetation, including beech trees, mainly, and white oak woods, Pyrenean oaks, birch trees, fresh forests on the valley floor, alder groves and holm oak woods. Regarding the fauna, it is very similar to that of other parts of the Cordillera Cantábrica range. In fact, in the Nature Reserve we can find all the large mammals that live in the Cordillera, together with a large number of small mammals, more than one hundred bird species and twenty amphibian and reptile species. The populations of brown bears, grouse, wolves and otters are especially interesting.
Somiedo Nature Reserve
---
Somiedo, Asturias (Principality of Asturias)
Asturias (Principality of Asturias):
Somiedo.
Useful information
What you need to know
---
Cultural information

The typical buildings in Somiedo are cabins scattered throughout the mountains, or in clusters in brañas (meadows). The roof is covered with broom (a wild shrub from the area). The cabins are used by shepherds as lodgings, barns or stables. The brañas of Pornacal and Mumián constitute the most important ethnographic centres in the reserve.

Environmental information

The terrain in this Nature Reserve is abrupt and the highest parts are El Cornón, Peña Orniz, Picos Albos and Sierra Pelada, which reaches about 2,200 metres. The high valleys were formed by glaciers, producing a set of glacial cirque lakes (La Cueva, Calabazoasa, Cerveriz, Lago del Valle, etc.). The flora in Somiedo is mainly indigenous - some plants are exclusive to this land.

Information for visits

There is a Visitor Centre in Pola de Somiedo, where you can find information on different short hiking routes (Braña de Mumián, Las Brañas de Saliencia, Valle de Pigüeña...).
What to do
Travel plans for inspiring you
---