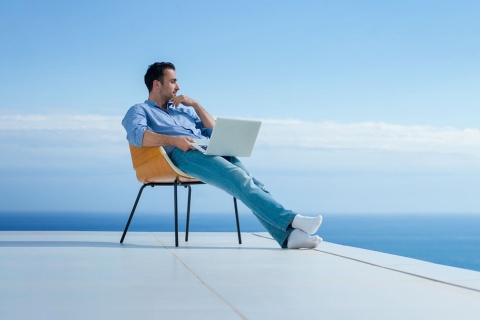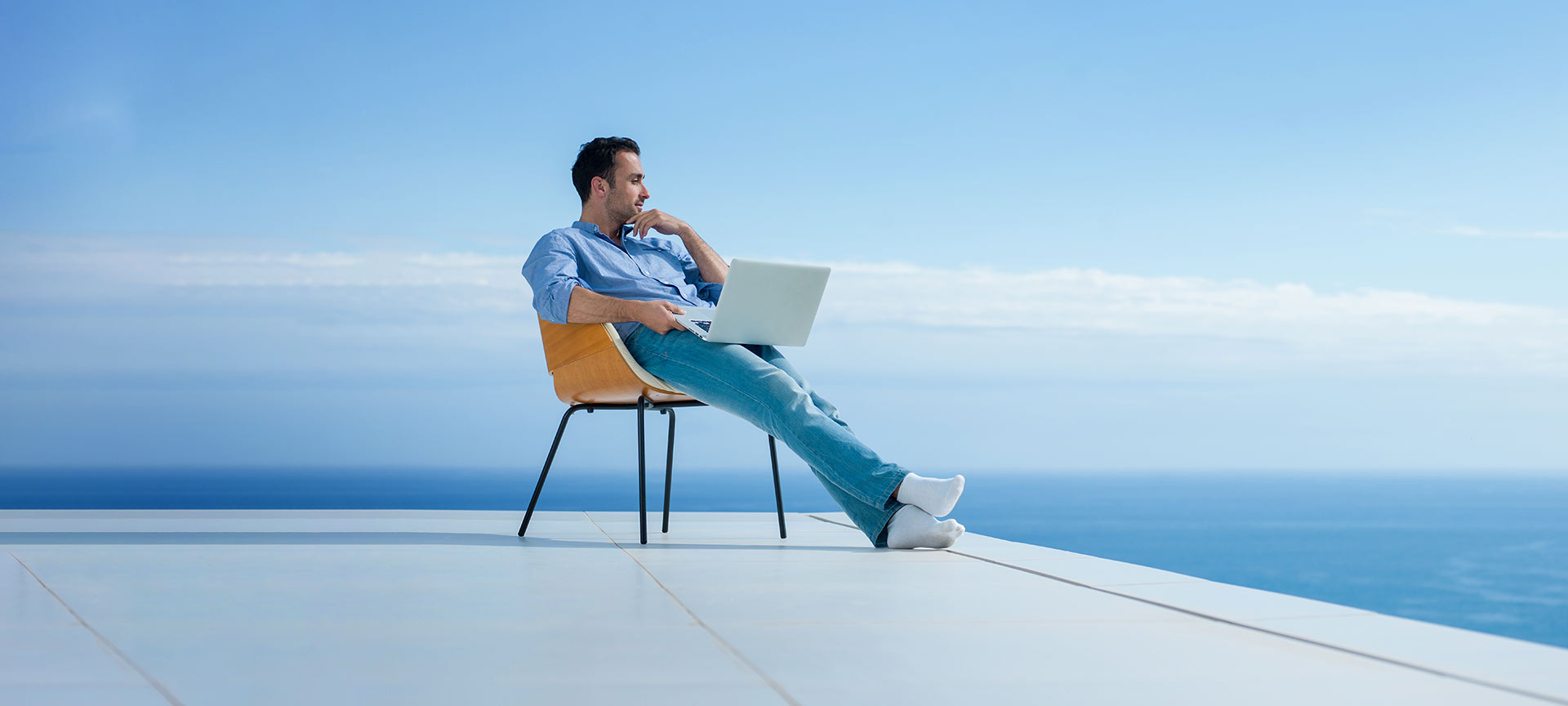 Your ideal "office": reasons to work from Spain
 "I don't want to leave!" This is what lots of people think when they are on holiday in Spain. If you are a digital nomad or you work remotely, you can find loads of reasons to stay and make Spain into your best office. Holiday or work? Why not do it all at the same time? Discover what Spain has to offer you when you work remotely.
It is said that Spain has the most sunshine in Europe and that's not a surprise given the more than 3,000 hours of sun it enjoys every year. With mild temperatures and a pleasant Mediterranean climate, you will be able to go out, make plans and enjoy the outdoors nearly all the time. There are even places, like the Canary Islands and southern Andalusia, where you can forget about wearing a coat. 

In places like Madrid and Barcelona you can get into the urban rhythm and lifestyle of the large cities, a packed cultural agenda and countless leisure activities. You will also have all the services and facilities you need, even coworking spaces, in many of the smaller cities, such asSeville, Granada, Malaga, Valencia, Bilbao and San Sebastián. In some of them, like the Canary Islands and other coastal areas, you not only have the beach but you are only a short distance from the surrounding countryside where you can soak up the peace and quiet of the rural areas.  

Diversity is a characteristic feature of Spain in all the senses. It is present in its monumental heritage, its museums, its nature and landscapes, its friendly people, its festivals and traditions and, of course, in its delicious gastronomy. You will never be at a loss as to what to do with your leisure time: you can visit a monument, go out for tapas, see an exhibition, go to a concert, experience traditional local celebrations, go on a hiking trail...the list is endless. 

The cost of living in Spain is lower than in other European countries. What's more, depending on your chosen city or destination, the services, shopping, public transport and just about everything else, can be more or less affordable. You can also benefit from the tax advantages of the Non-Resident Income Tax for international teleworkers. To get around, you have a network of transport options that will allow you to travel around Spain to many places by plane, rail or bus. The main cities are connected by high-speed trains and the bus network covers most routes by road. The ferry is also a great alternative to get to the Balearic Islands and to travel around the Canary Islands. 

All types of accommodation

When it comes to a place to stay, there are lots of options with different characteristics and price ranges. Depending on the length of your stay, the time of year, your chosen destination or your needs and preferences, some will be more suitable than others. You can choose from a wide range of hotels, which are excellent value for money, and include some of the world's best, to aparthotels, tourist apartments, hostels, boarding houses, hostels, rural accommodation or campsites. For longer stays, you also have the option to rent or share a flat.

Spain has been a European leader in fibre optic coverage for several years now. In addition, its broadband coverage reaches 90% of the population, including rural areas. Many public places and establishments such as hotels, cafés, libraries, shops, cultural and leisure centres usually have Wi-Fi networks, which are often free of charge. What's more, if you have a contract with data within the European Union, you will be able to connect to the internet via your mobile phone just like you normally do. In the case of lines connected outside of the EU, you also have the option to buy a SIM card with a data package that adjusts to your needs.

Did you know that in Spain there is a visa for digital nomads or international teleworkers? This visa gives you residency and a work permit for up to one year in Spain. Non-EU foreigners who work remotely full time (online) for companies based abroad can apply for it. Self-employed workers can also apply for it. These workers can also work remotely for companies located in Spain, as long as they do not account for more than 20% of their professional activity. Read practical information about visas and passports on the website for more details. 
What to do
Travel plans for inspiring you
---