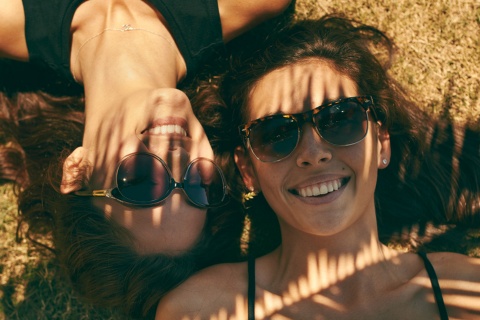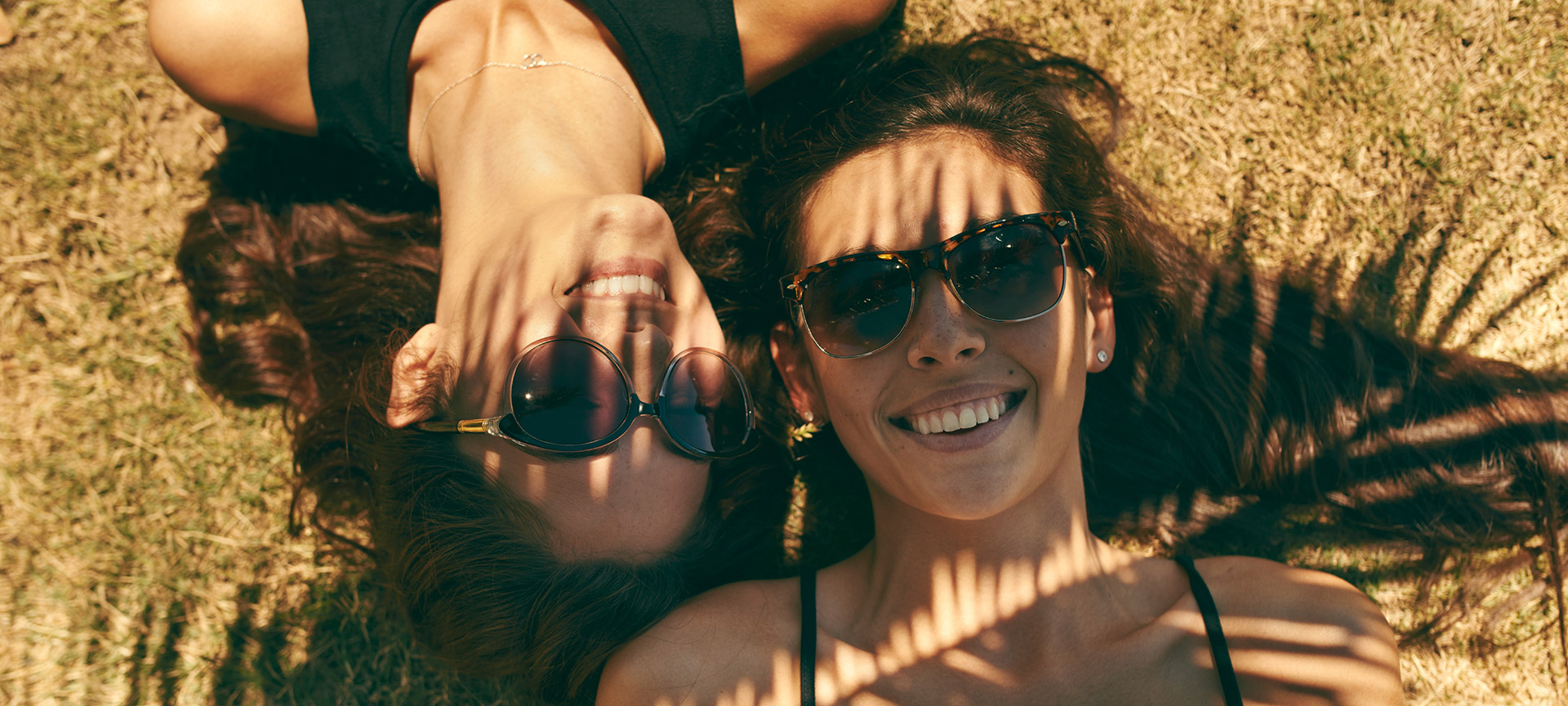 Seven Spanish customs that help you feel happy
We'd love you to put on your best smile during your holiday in Spain. That's why we want to share the Spanish way of life with you. The formula has all the irresistible ingredients that you will always find in our country: long hours of sunshine, milder temperatures than in the rest of Europe and a rich gastronomy that we love to enjoy in company.
1. We enjoy the outdoors, a lot.

You can always find terrace bars open and with a lively atmosphere all over the south. The reasons? The sun shines all year round and we love to enjoy each and every one of its rays. We also like to go out for a walk and the cities are brimming with avenues full of shops where the people take full advantage of the late opening hours to go shopping, sometimes even after nightfall. You can also find a buzzing atmosphere on the streets in many cities at night, above all during the summer when many fiestas take place.

2. We have long opening hours

Breakfast at ten in the morning? And until midday without it seeming odd. In Spain, especially if you are on holiday, meals are served much later than in the rest of Europe. It is normal to have breakfast at 10 am, stop for a snack at 12.30, eat lunch around 3.30 pm and have dinner way past 10 pm. Make the most of it take a break from routine. It's really easy to eat at any time of the day or night, especially in the cities, because it is normal for the restaurants and bars to serve their customers with very flexible opening hours.

3. We love eating tapas, above all in good company.

We love to move around from one place to the next sampling the tapas and small bites bursting with flavour to accompany a drink with friends. This way we can eat without sitting down, moving between restaurants. Even in the most traditional restaurants it is customary for the starters to be served as tapas or small aperitifs. To enjoy them, and they should be enjoyed, it is always better in company. For this, sitting around a table is a good excuse to meet up with friends.

4. We dedicate time to pausing and taking time for a coffee.

Forget about the espresso that you swallow in thirty seconds for a quick fix. Coffee in Spain is taken slowly, sitting down, and with lots animated conversation. Seek out a good coffee shop or café and see for yourself. If you are going for a coffee with a Spaniard, allow at least 20 minutes. The same applies to drinking coffee after meals. We tend to do this in company and it is normal to relax after a meal and enjoy a chat and a good cup of coffee.

5. We cook with olive oil and we love to eat well

Visitors are always surprised that we use olive oil in practically every meal in much the same way a Spanish person believes it's a sacrilege to fry an egg in butter. Try some dishes prepared with olive oil and you will understand the reason. And it's not just our decision, UNESCO has recognised the Mediterranean diet as an intangible cultural heritage of humanity, and increasingly more Spanish chefs are receiving international acclaim for their cooking.

6. Leisure is for the enjoyment of every age group

If you go to a park you will see children, families and elderly people. If you visit a terrace, you will see groups of young people and older people alike. On the beach, on excursions into the countryside, in the cinemas, in the shops..., in Spain the different generations enjoy many activities in equal measure, and there is something for everyone. Most cities and towns can be covered on foot and this facilitates the enjoyment of senior citizens to enjoy the outdoors and good weather just like anyone else.

7. We smile whenever we can, we are good-natured

Maybe it's because its sunny, because we are from the south or because we like being with other people and sharing the day with friends, going out at night and above all, having a good time. The Spanish are famous for their sense of humour and for always looking on the bright side of life.