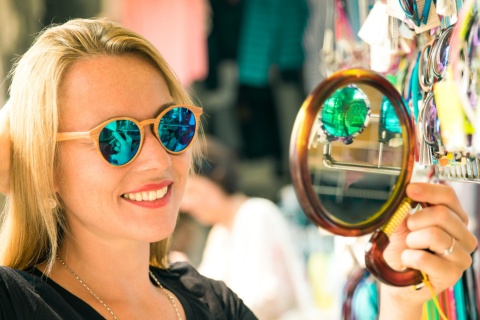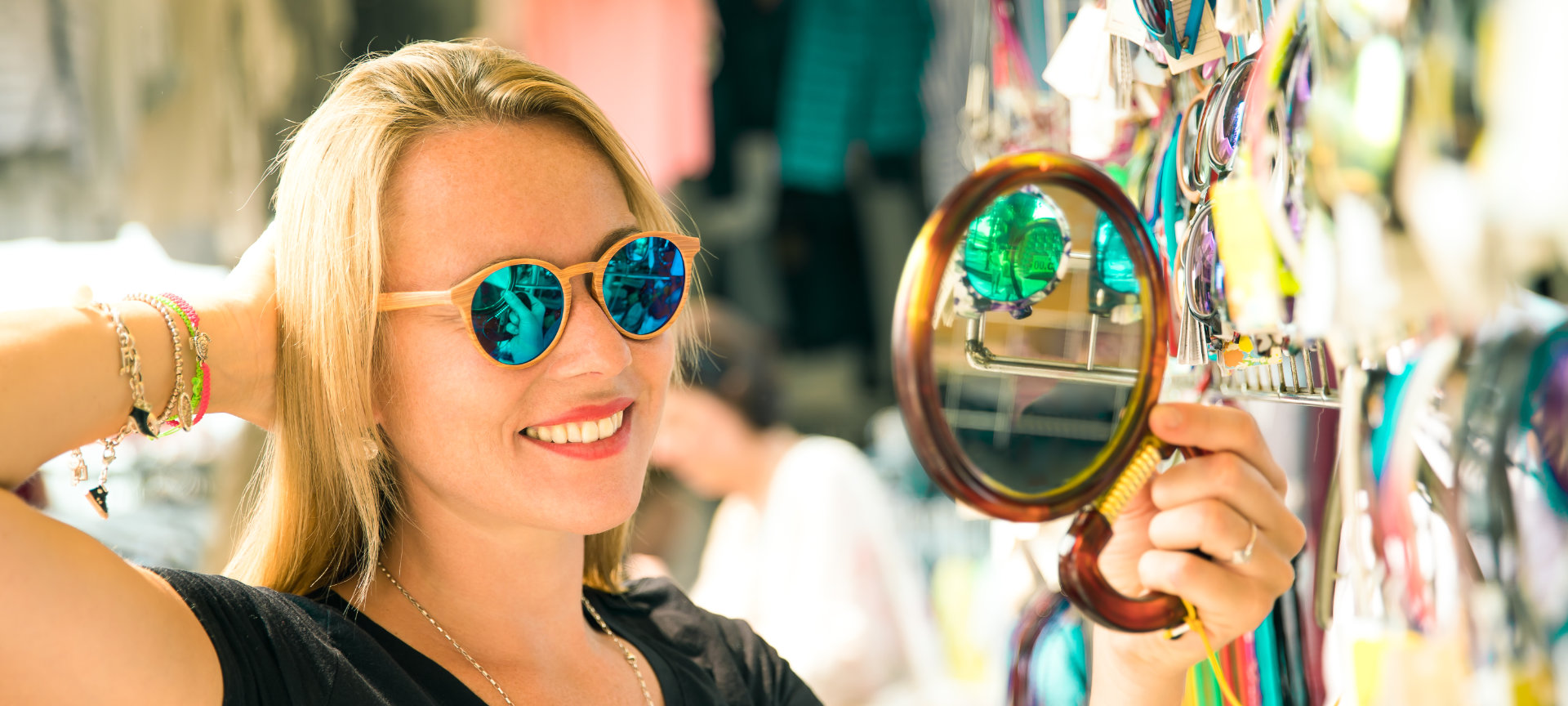 A day of shopping at Spain's most famous street markets
Rows of bright, cheerful stalls fill Spain's streets with handicrafts, antiques, collectibles and all sorts of bric a brac that you'd be unlikely to find in any ordinary shop. A great opportunity to immerse yourself in an exciting and fun atmosphere - you never know what you might find!
El Rastro street market, Madrid

One of Spain's most iconic markets, where each Sunday the stalls are open from 9 a.m. until 3 p.m. And if you're lucky enough to be visiting Madrid on a public holiday, you'll also find the market open for business. The stalls are located in Calle Ribera de Curtidores and the surrounding streets, so it's an excellent opportunity to explore such well-known Madrid neighbourhoods as La Latina and Lavapiés as well.And if you're feeling a bit peckish after all that shopping, you can always stop off for a few tapas at one of the bars in the area around the market.

Granada's La Alcaicería

Back in the day, La Alcaicería used to be an Arab silk market. Today it's considered to be a fantastic bazaar with a rich history, one that's been preserved and converted into a local cultural interest centre that's open daily from 10 a.m. until 9 p.m. Can you imagine yourself strolling down those narrow streets? Every day they're packed with stalls selling fabrics, souvenirs and the typical handicrafts of the city. Marquetry, coloured glass lanterns and Fajalauza ceramics (glazed, decorated earthenware pieces that originated in the district of Granada known as the Albaicín), are all examples of wonderful souvenirs of the city to take home with you.You can check opening times via this link.

Els Encants, Barcelona

If bargain hunting or browsing in shops selling handicrafts and antiques is your thing, then you'll find a stroll around the Els Encants market absolutely fascinating!It dates back to 1300, which makes it one of the oldest markets still operating in Europe. Today, it's located in the Plaça de les Glòries square, where you'll find over 300 stalls open on Mondays, Wednesdays, Fridays and Saturdays between 9 a.m. and 8 p.m. The market champions sustainable commerce. There are spaces dedicated to the sale of second-hand products, and classic auctions which contribute to the circular economy are held here. But remember that you can only take part in these if you're up with the lark and visit the market between 7.45 and 9.30 a.m. A productive early start!

El Jueves, Seville

The El Jueves street market is a gold mine for collectors, and a great meeting point for lovers of antiques, books, vinyl records, and things retro and vintage. A lot of these products are second hand items that have been recycled.The lively, colourful atmosphere of El Jueves has also captured the imagination of many writers who have mentioned it in their work. Cervantes himself wrote about El Jueves in his book Rinconete y Cortadillo (1612).The market is open every Thursday (except Maundy Thursday), from 7 a.m. until 3 p.m. It's located in and around Calle Feria in Seville's old quarter, which means that this whole area is a marvel waiting to be explored.

La Mola street market, Formentera

A craft market full of the spirit of the Mediterranean that's well-known for being a true hippie market. A visit here means a trip back to the sixties through the stories told by the artisan stallholders who arrived on Formentera during those years as young, free-spirited nomads looking for an alternative lifestyle, and who fell under the island's spell.The market only takes place between May and October, on Wednesdays and Sundays from 4 p.m. in the village of Pilar de la Mola. The craftsmen sell ceramics, glassware, wood and leather items, and more. They also set up workshops so that visitors can learn to work with these materials, and create their own handmade souvenirs.A magical market with live music, delicious food and a truly warm, welcoming atmosphere.If you enjoy discovering the everyday customs of the cities you visit, you'll really enjoy a stroll through the street markets of Spain where each and every stall is a whole box of surprises!