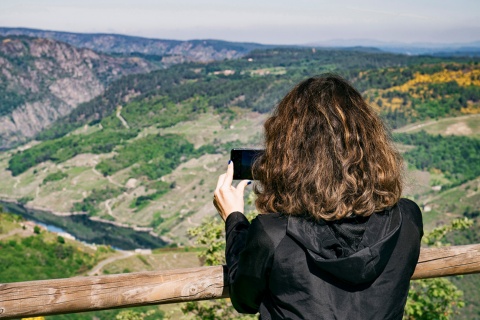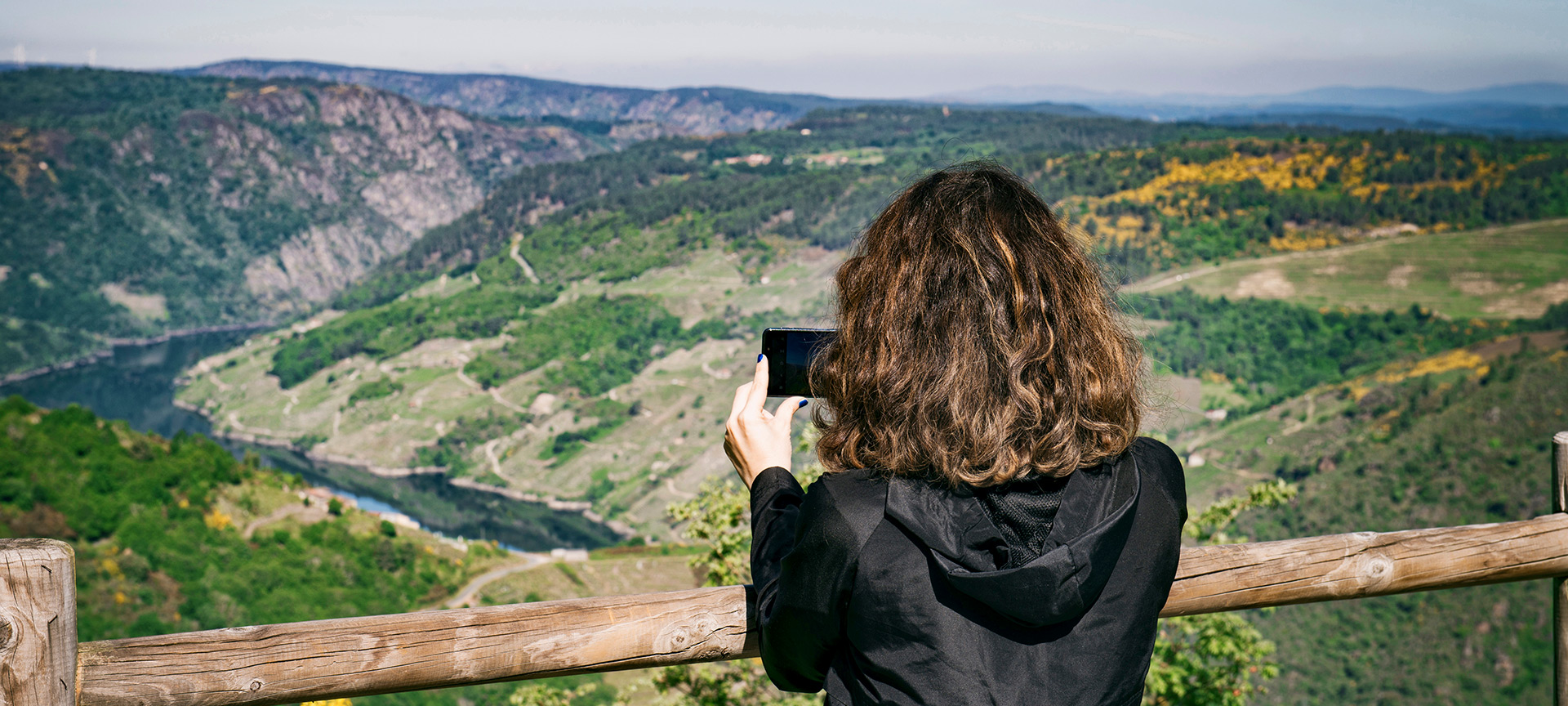 Let Galicia's forests entice you with everything they are waiting for you to discover
Galicia is well known for the lush green colours that bathe its landscapes, owing these colours to its beautiful, dense forests. However, many of these forests hide their own secrets, hideaways and buildings that have survived the passage of time, after nature reconquered what was always its own. Lose yourself in the depths of Galicia's forests and discover all the secrets they are hiding.
A Terra Chá, Lugo

Meaning flat land in Galician, this area is a complete contrast to the region's typical landscape. A plain home to green meadows, it is criss crossed by rivers and lagoons. Nonetheless, this beautiful landscape plays host to some of the greatest secrets of Galician art and history.These include the Necropolis of Santa Mariña, an archaeological site dating back to the Neolithic period, classed as Property of Cultural Interest, given the diversity and number of buildings on display. This area is also home to Santalla de Bóveda, a Roman sanctuary dating back to the 3rd century, declared Property of Cultural Interest and Historical Heritage in Spain, considered to be the only construction of its type during the Roman Empire.

This beautiful setting is nestled amongst the landscapes shaped by the channels of the Miño, Sil and Cabe rivers. It takes the name Sacra from the large number of religious buildings and constructions here dating to the 10th and 13th centuries, together forming the largest concentration of Romanesque buildings in Europe.While you get away from it all taking the trails lined by oak and chestnut trees, never far away from the sound of water, you will discover places like: the monastery of San Pedro de Rocas, the oldest monastic complex in Galicia, dating to 573 AD; the monastery-church of Santa Cristina, which is home to fresco paintings preserved to this day; or the monastery of Santo Estevo de Ribas de Sil, one of the most prized in all of Galicia, where nine bishops who abandoned their respective seats retired to live.

Nestled in Galicia's dense forests are the Fragras; these wooded areas are so thick that the sun's rays have to filter through the plant life. Las Fragas do Eume is a natural park spanning more than 9,000 hectares of Atlantic forest, one of the most unique forests in Europe.At the very heart of Fragas de Eume, there are many secrets waiting to be discovered, such as the monastery of San Juan de Caaveiro, recently restored for your enjoyment. As well as the monastery of Santa María de Monfero, a Property of Cultural Interest and Historical Heritage in Spain. 

Valle del Lérez, Pontevedra

This province is home to one of Europe's highest concentrations of petroglyphs, rock engravings carved out during the Bronze Age, making them more than 2,000 years old. While discovering Valle de Lérez, remember to keep a look out for these engravings, which are hidden away where you would least expect it.Galicia's ancient forests are dense and hidden among their trees and branches are countless secrets, constructions and hideaways trapped in time waiting for you to discover them.
What to do
Travel plans for inspiring you
---