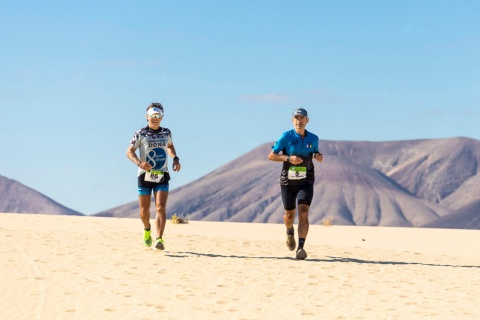 The half marathons in Spain that you will want to write down on your calendar
The challenge: 21 kilometres full of energy, effort and personal achievement. In Spain, you have the chance to compete in half marathons in spectacular locations. You can choose different routes towards your personal victory. 
Half marathon through big cities

Imagine running through the most famous streets of the big cities in Spain, with no cars, just for one day. In March, run the Barcelona Half Marathon, and in April the famous Madrid Half Marathon. Two flat circuits through some of the most iconic areas of these cities. In the capital city of Madrid, you will run around the El Retiro Park and cross the Plaza de Castilla. And in Barcelona, you will pass near the Sagrada Familia and you will run along the boulevard of the Arco de Triunfo. So you can go on a tourist route while doing your favourite sport: athletics. You can also visit the Andalusian city of Malaga for its Half Marathon, which combines urban landscapes with promenades such as Plaza de La Marina. Like other marathons, it is also open for people with reduced mobility, in a wheelchair or on foot. 

Half marathon through places close to nature

If you prefer to breathe fresh air, in June you can enjoy a unique experience at Os 21 do Camiño, the half marathon in A Coruña, a route through Galician nature that goes through El Camino de Santiago, awarded the World Heritage designation by the UNESCO. This route is completed by places of great spiritual importance, where you can beat your personal record or simply feel that your goal has been achieved with great success.