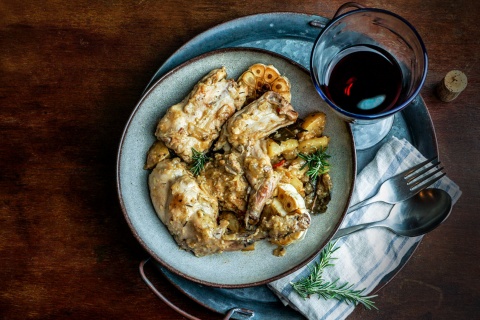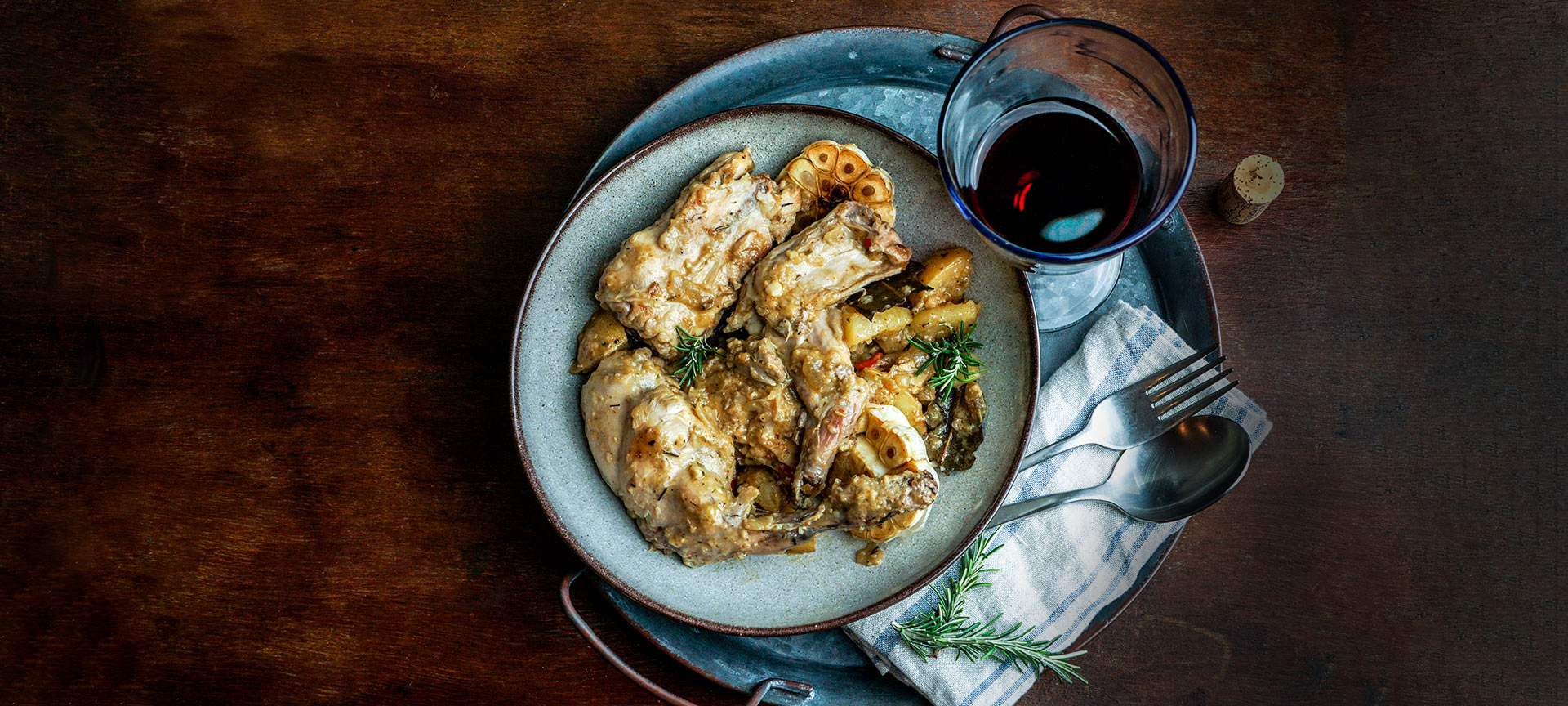 Taste La Palma through its markets, restaurants and handicraft shops
La Palma is an island where food is enjoyed in so many ways. At the table you'll discover local products that not only form the base of simple, traditional recipes, but also of a more sophisticated and innovative cuisine. And this is only for starters, as the flavours of La Palma are to be found everywhere on the isla bonita, the 'Beautiful Island'.  
Trademark gastronomy

An unmistakeable sign of the quality of La Palma's cuisine is that the island has been granted the saborea la palma brand as part of the national saborea españa (Tasting Spain) brand. Blessed with a privileged and pleasant climate all year round, farming in La Palma is not only one of its main sources of income but also a markedly local traditional value. Here the fruit tastes of fruit, and the vegetables taste of vegetables, in all their wide variety. The cheeses are made using age old techniques and lashings of TLC, which is what gives them their great flavour. Wine is an art as well as a business activity, and also an excellent excuse for a get-together with family and friends. So it's no surprise that all this has made it possible to have this brand, which is a synonym for good quality and delicious flavours.

A palmero menu, if you please!

Breakfast, lunch, dinner - it doesn't matter which, the mouth-watering flavours typical of La Palma are there ready and waiting for you. As a starter, or a snack if you're feeling peckish, try chicharrones (rather like pork scratchings) with a touch of gofio (a kind of distinctive Canarian flour), or some local palmero cheese - which has won lots of awards for its quality - either as it comes, or roasted with mojo picón (a spicy red pepper sauce). If you're into soups and stews, you'll love sopa de picadillo (a tasty broth made with beef and chicken), and garbanzas (a smoky chickpea stew). For the main course, you have a variety of different types of meat and fish to choose from. How about goat in sauce, charcoal grilled pork, a fish stew made with viejas (a species of local fish), pan fried alfonsiño (another local fish), or grilled patudo (red tuna) for example? And of course, always with a side of papas arrugadas ('wrinkled potatoes') and mojo sauce - red mojo for meat, and green for fish. Dessert could be simply a delicious banana, or rapadura, a sweet treat that's typical of the island and made from gofio, palm sugar and honey, almendrados (rather like almond macaroons), bienmesabe (a rich almond dessert whose name in Spanish means 'tastes good to me') or a príncipe alberto, another dessert that's typical of La Palma, a delicious confection flavoured with coffee and chocolate.  

The wines that won Shakespeare's heart

The palmero wines are the best accompaniment to whichever dish you happen to choose, without a shadow of a doubt. tea wines are worth a special mention (wines aged in barrels made from tea, the wood of the Canarian pine), as are those produced from the malvasía grape, whose sweetness was praised by William Shakespeare in several of his works. Furthermore, winegrowing is conditioned by the unusual terrain of the island and its volcanoes, creating a striking landscape.The vineyards of La Palma are mainly located on steep slopes, where terraces and dry stone walls have been built. Around Fuencaliente to the west, you'll find them on land covered with a layer of volcanic ash (picón) up to two metres thick, while to the east, in the Hoyo de Mazo area you'll discover the fascinating system for maintaining soil humidity by using volcanic rock and the thickest picón. In the north west, in the municipalities of Tijarafe, Puntagorda and Garafía you'll see the highest density of vineyards in medianías (areas characterised by an ocean climate), and the distinctive way that they shape the landscape, adding a traditional touch and making it even more appealing.

Handicrafts and museums full of flavour

If you want to understand the importance of La Palma's most emblematic products, why not visit one of the island's culinary museums such as the Banana Museum, the Gofio Museum or the Casa del Vino. You will also discover that local craftwork is closely linked to gastronomy: from the baskets used in grape harvesting, to the "empleitas" (moulds) to make the cheese, and the hand-embroidered tablecloths that showcase the culinary delights to be enjoyed. Looking for a great souvenir of your holiday? As well as honey, sweet treats and cheese, don't forget to take some of these fine, delicately worked handicrafts with you - that way a taste of the "isla bonita" will always be with you.