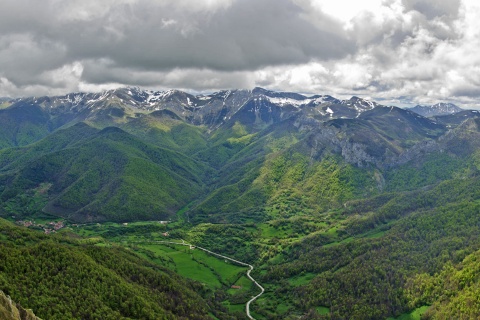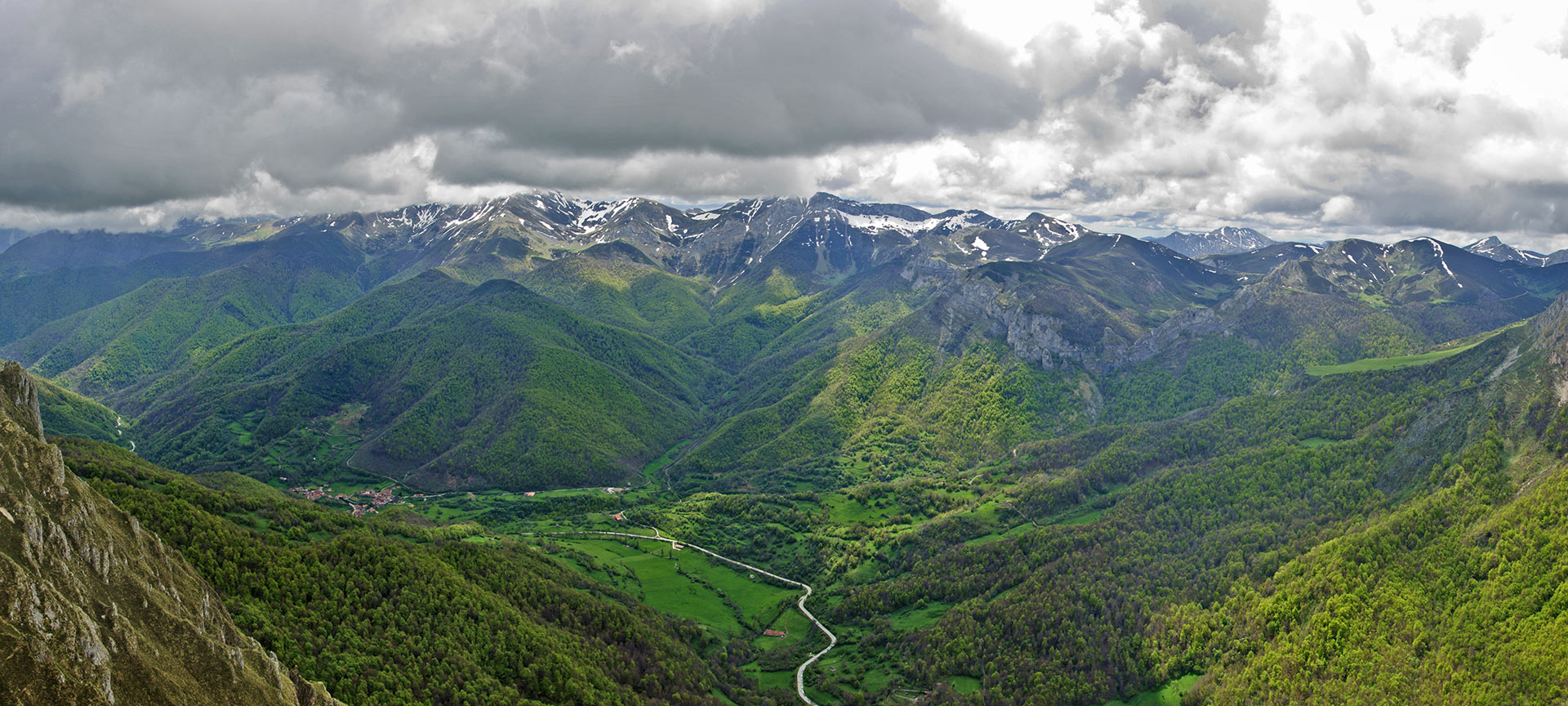 Cantabria: spectacular scenery
Come to Cantabria in northern Spain, and enjoy a holiday with lovely scenery, delicious food, fascinating art and architecture, and fantastic sandy beaches.
A mysterious world

Did you know there are over 6,500 caves in Cantabria alone? We propose a fascinating journey beneath its meadows and mountains, where you'll find caves like Altamira and El Soplao.

There is nothing better than switching off, slowing down, and enjoying the sea on the lovely beaches of Comillas, Noja and Laredo and the coastal town of San Vicente de la Barquera.

Spend a great day with the family at Cabárceno, where you'll find animals from all over the world living in semi-freedom. Imagine taking a walk accompanied by ostriches, lions and jaguars, or learning to fish for trout.

Breathing in the fresh air

Rocky crests, gorges, valleys, great glacial lakes, leafy forests... We can only say one thing: you just have to see it! And the best way to explore it is on foot.

We suggest spending a day strolling round its charming harbour, swimming at its beaches with their clear waters, and exploring its historic centre. The 'Capricho' house by the architect Antoni Gaudí will surprise you.

Stroll around the harbour area and Avenida Reina Victoria, explore the historic quarter, and visit buildings like the Town Hall and the cathedral. And to recharge your batteries the best idea is to go for a swim at the popular beach of El Sardinero.

A green paradise

The Pisueña, Pas and Miera valleys form one of the loveliest areas in Cantabria. Here you'll see rocky formations standing up to 30 metres high, you'll be able to go deep into prehistoric caves and see representations of cave art.

At the Cantabrian Maritime Museum you can discover all the secrets of the underwater and nautical world. Enormous modern aquariums will reveal details of man's relationship with the sea, and where you can find out about the everyday life of a fisherman. 

Prepare to savour exquisite barnacles, crabs and spider crabs, in addition to a wide variety of cheeses. And don't miss the sweets and pastries such as the famous 'sobaos' and 'quesadas pasiegas' (cheesecake).

Get your golf clubs ready

This is the birthplace of Severiano Ballesteros, one of the finest players in golfing history. If you're a golfing enthusiast too, then Cantabria's definitely the place for you.
What to do
Travel plans for inspiring you
---