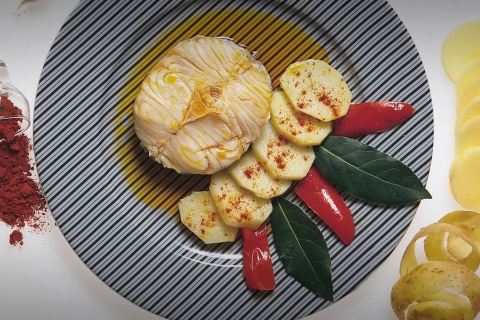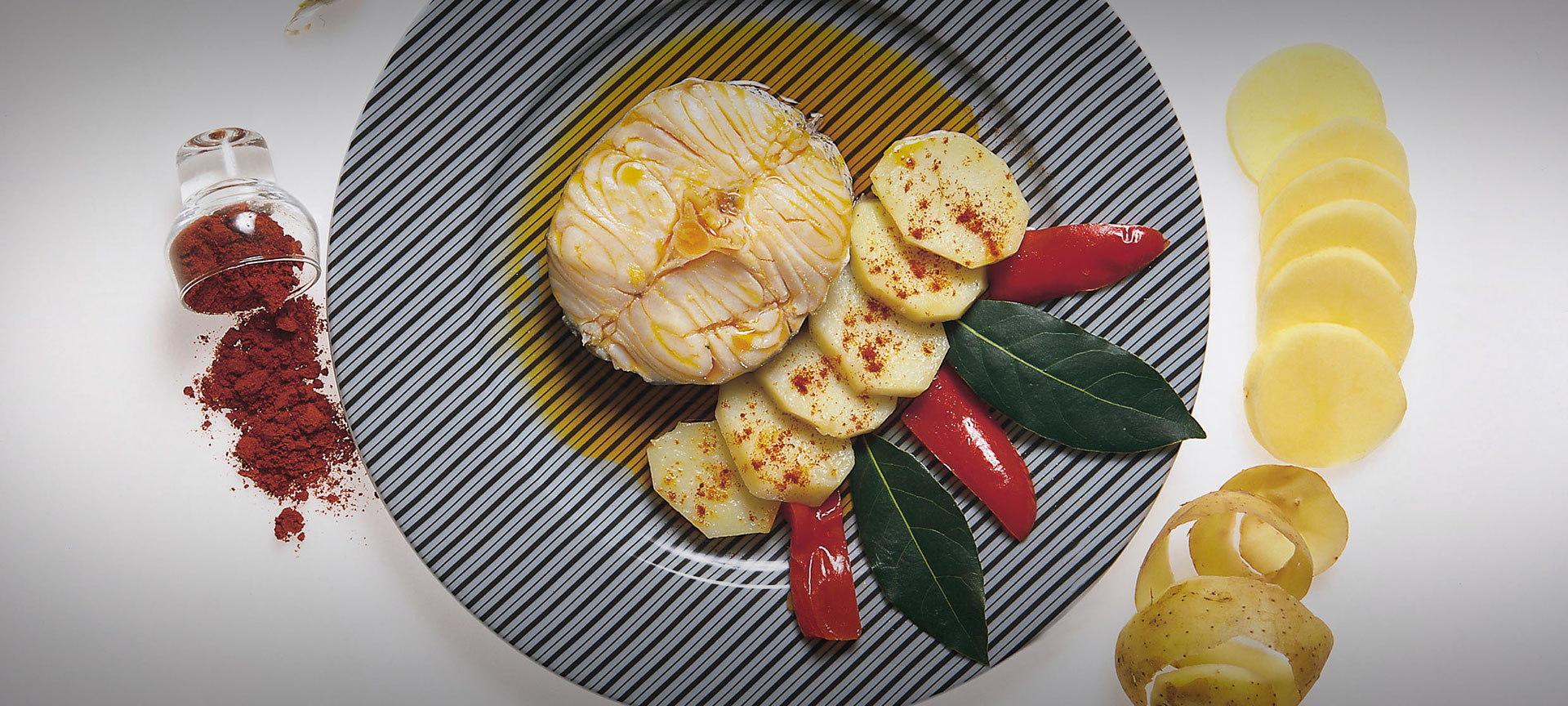 Galician style hake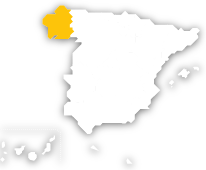 Ingredients

Ingredients for 6 people: 1/2kg of hake steaks in 6 slices, 500g of potatoes, 2 leeks, 1 onion, Coarse salt.

Preparation

Peel and cut the potatoes into thick slices and put them in a casserole dish to cook in a light stock. Add the white part of the leeks, cut into three pieces, the onion in its peel and a little salt. Allow everything to boil over a low heat for 8 minutes. Then remove the casserole dish from the heat and pour off the stock, reserving a little. Garlic mixture: Sauté the chopped onion and the garlic cloves in a frying pant with oil. Remove from the heat and add the paprika, so it does not burn. Add the bay leaf, salt and a little fish stock and heat again.

Presentation

Put the fish in a serving dish with the vegetables and pour over the garlic mixture.
What to do
Other recipes that may interest you
---