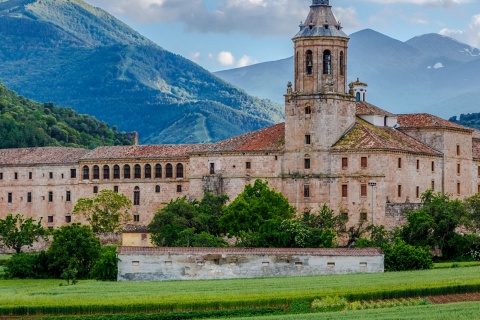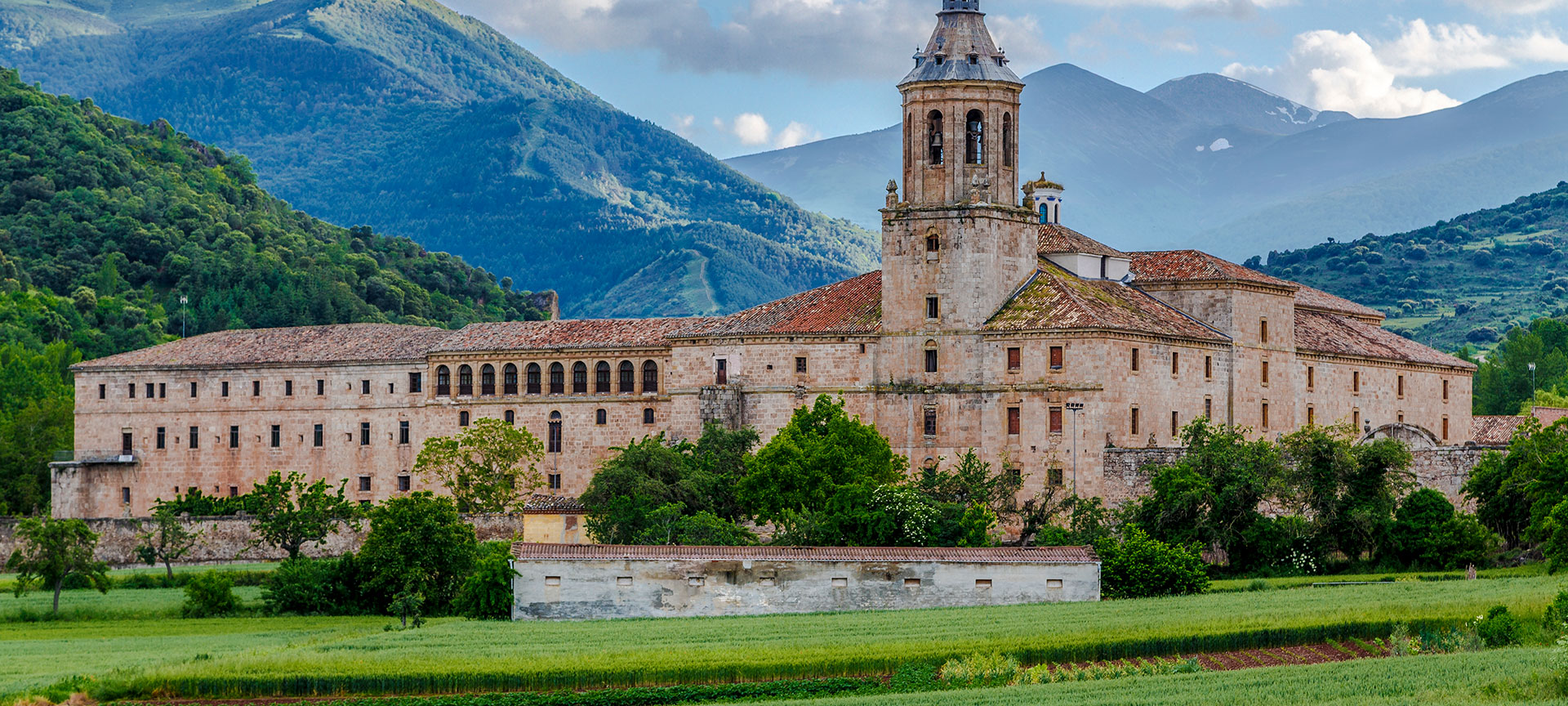 Yuso Monastery in San Millán de la Cogolla
The library at Yuso is one of the most important in Spain, not only on account of the number of documents it contains, but also for their age and value. Designated World Heritage on 4 December 1997.
The church has three naves and dates from the 16th century. Inside there are Corinthian columns and paintings by Juan Rizzi. The main altarpiece is from the 17th century, the pulpit is Plateresque and the choir stalls Greco-Roman. The sacristy dates from the 16th century and has original, 18th century frescoes on the ceiling. Its library contains more than 300 documents dated between the 11th and 15th centuries, incunabula, 12th- and 13th-century codices, etc. The chronicles relate that when relics of San Millán were being moved to the Santa María la Real Monastery, the oxen that were pulling the cart stopped at a certain point and could not be made to continue. The king, García Sánchez, took this as a sign and ordered the monastery to be built on this spot.
Yuso Monastery in San Millán de la Cogolla
---
Monasterio de San Millán. Yuso. Agustinos Recoletos.
26326 San Millán de la Cogolla, La Rioja (La Rioja)
What to do
Travel plans for inspiring you
---