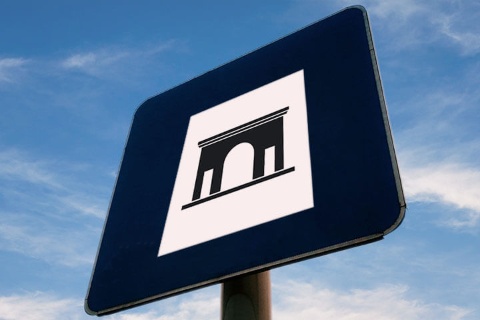 "Los Arquillos" and Plaza del Machete Square
An architectural solution that has been converted into a monument.
---
The construction was designed to connect the Medieval part of the city with the new urban neighbourhoods.
It dates back to the 18th century. Its architectural value lies in the fact that it was originally intended as a solution to link the old quarter with the new and expanding part of the city. They saved the uneven part of land between the walled enclosure and the lower part of the city. As a result the Medieval streets became accessible through the Neoclassical new suburb. Although part of it was created in the 18th century the official construction date is cited as 1787. The Arquillos is divided into two areas. The first is called Arquillos del Juicio, and was built thanks to José de Segurola, who envisaged erecting a series of houses towards the latter end of the 18th century. The second area, known as Arquillos del Ala, was built by Díez de Güemes, with the help of Justo A. de Olaguibel.
"Los Arquillos" and Plaza del Machete Square
---
Plaza del Machete s/n
01001 Vitoria-Gasteiz, Vitoria, Araba-Álava (Basque Country)