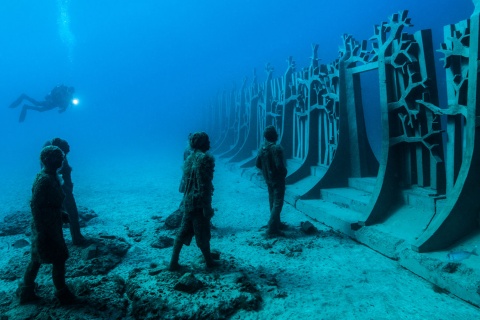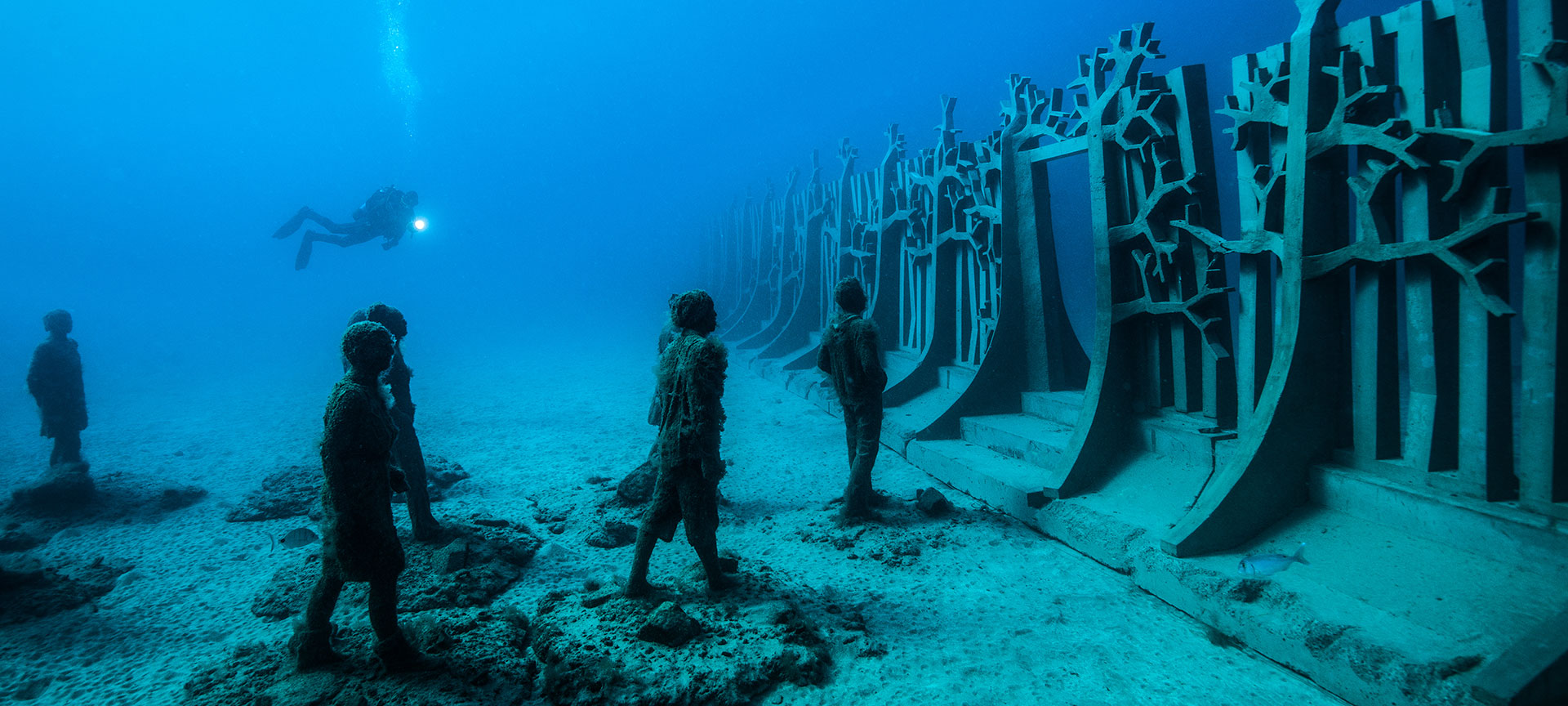 Lanzarote Atlantic Museum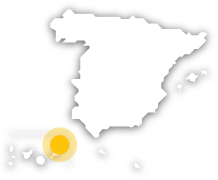 Opened in 2016, Lanzarote's Atlantic Museum consists of ten underwater installations exploring contemporary themes and the use of natural resources.
Sculptures by the artist Jason deCaires Taylor, a specialist in underwater art which calls to protect the oceans, are distributed on the sandy sea floor, over an area of about 100 square metres. All the pieces are designed to adapt to the native marine life and to encourage the reproduction of Lanzarote's local species, as they were all created with pH-neutral, environmentally-friendly materials.The Atlantic Museum is a call for preservation, conservation, and education about the marine environment and nature. Visits to the museum, and the certification for diving 15 metres deep required for the visit (basic one or two day course), can be arranged at any of the island's diving centres.Location: Playa Blanca, near the Coloradas area, at a depth of 12 metres.
Lanzarote Atlantic Museum
---
Puerto Marina Rubicon
Calle El Berrugo 2
35580 Playa Blanca, -, Lanzarote (Canary Islands)
What to do
Travel plans for inspiring you
---