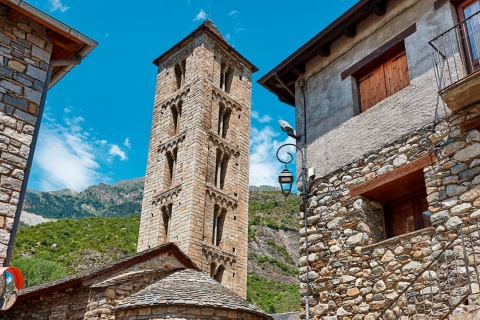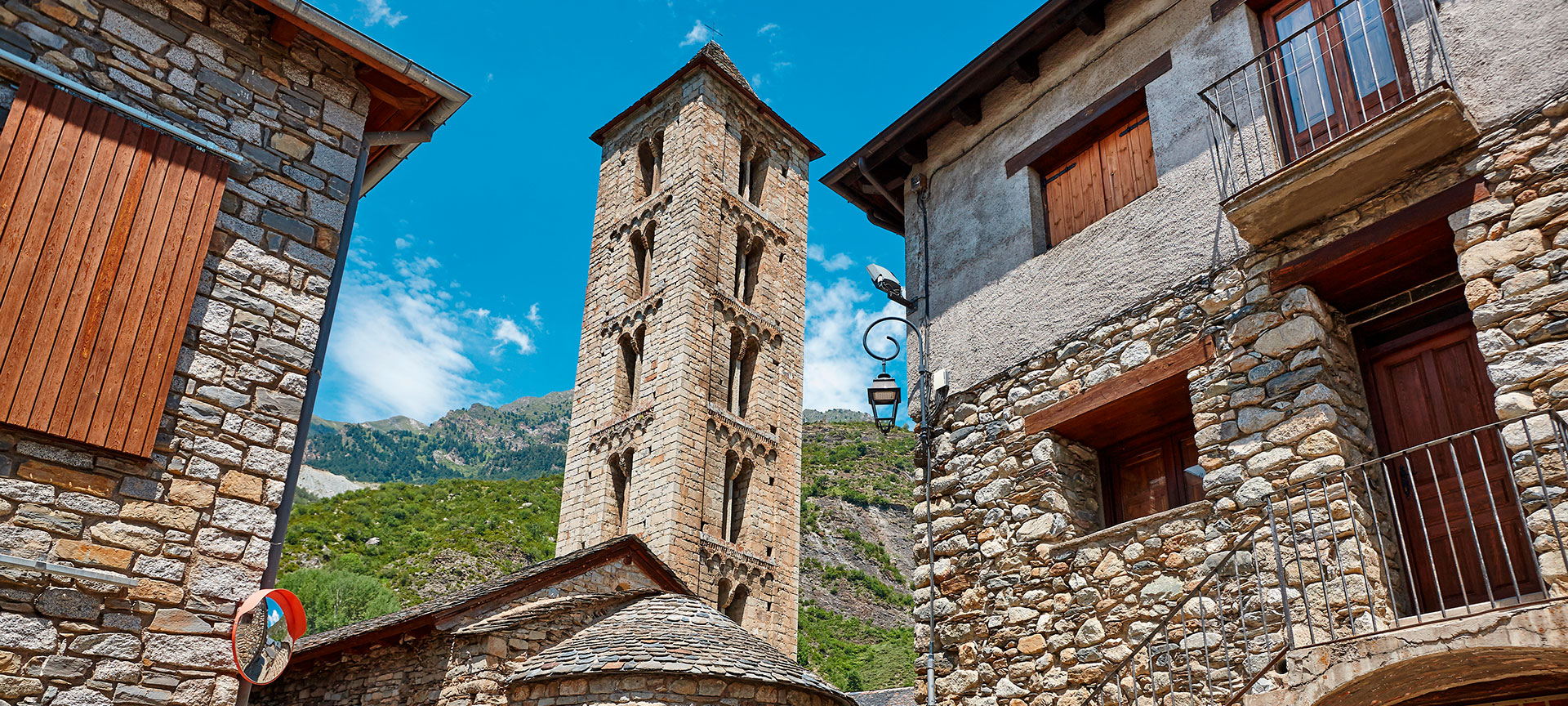 Santa Eulalia Church in Erill la Vall
Santa Eulalia Church in Erill la Vall is one of the Romanesque churches of the Boí Valley, which received the UNESCO World Heritage designation in 2000.
The church has only one nave and the sanctuary has three apses shaped like a clover leaf. The bell tower is joined on to one of the side chapels. It has a total of six floors and its divided windows are flanked by blind arches. The porch has a series of semicircular arches supported by pillars. There is a series of seven wooden sculptures that are a copy representing the Descent from the Cross that lie inside the church. The original sculptures are kept in the National Museum of Catalan Art (MNAC) and the Episcopal Museum of Vic (MEV). There is a permanent exhibition on the history of the building that lies inside the choir.
Santa Eulalia Church in Erill la Vall
---
25528 Erill-La-Vall, Vall de Boí, La, Lleida (Catalonia)