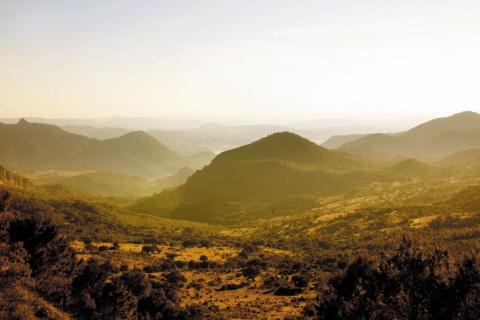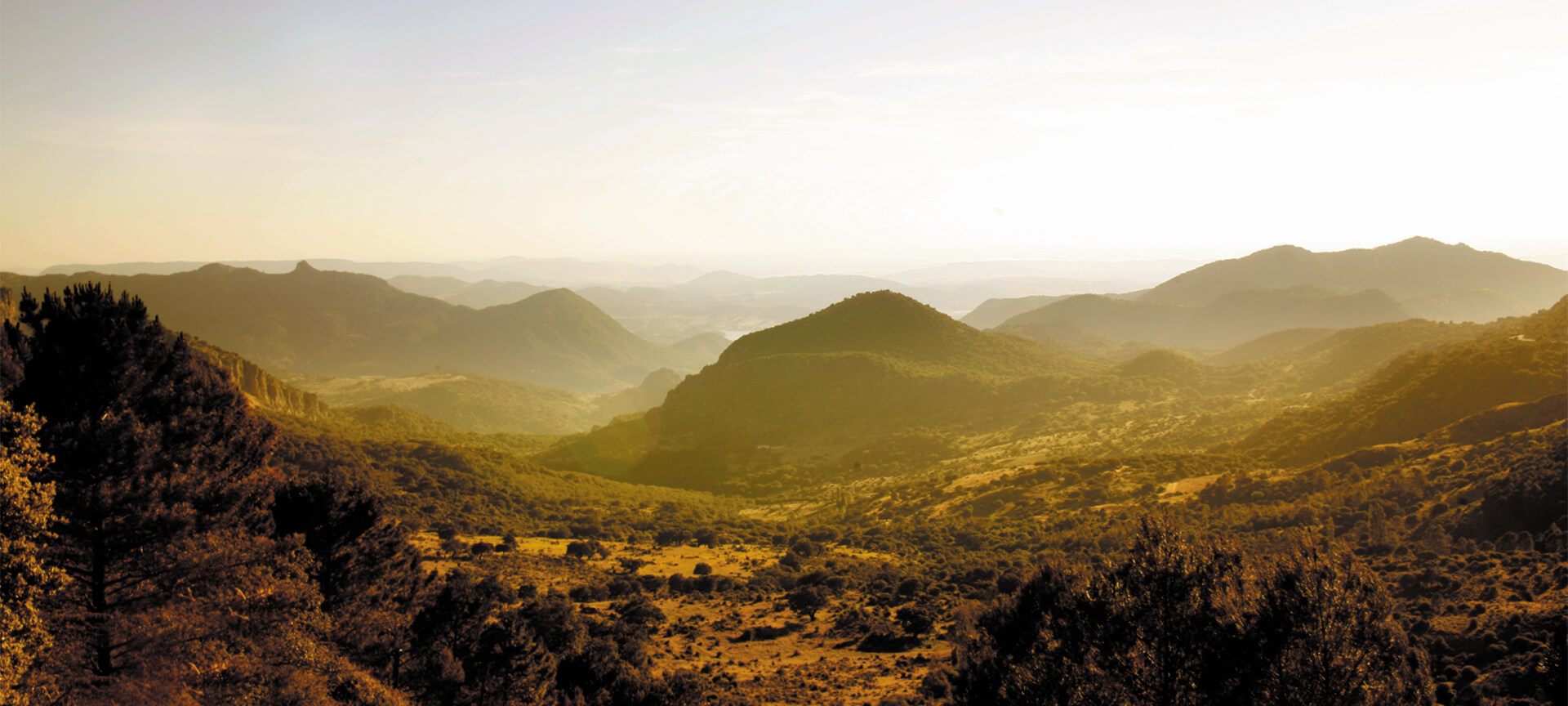 Sierra de Grazalema Nature Reserve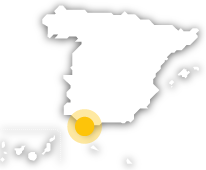 Fir forests and spectacular gorges
---
The Sierra de Grazalema is located between the Andalusian provinces of Cadiz and Malaga, and is the site of an important relictual area of Spanish fir, a tree which has become the symbol of these mountains. This is one of the most spectacular Karstic complexes in Spain, with deep gorges and cave systems, and the most extensive complex of rivers, cavities and subterranean galleries in Andalusia. The whole of the Sierra de Grazalema Nature Reserve was declared a UNESCO Biosphere Reserve in 1977.
Grazalema is part of a mountain massif, located between the provinces of Cadiz and Malaga. Its mountains reach heights of between 600 and 1600 metres over the surrounding valleys and depressions. This is an area of steep reliefs, with narrow valleys such as the "Green Gorge", whose walls rise up 400 metres from ground level. An important feature of Grazalema is that it is one of the points on the Peninsula which receives the most rainfall, with over 2,000 mm of water a year. Another of the singular characteristics of this mountain range is the presence of grottoes and subterranean systems, including particularly the Hundidero-Gato complex, which is the largest cave in Andalusia, or the Pileta Cave, with its prehistoric origins. Ten species of amphibians, 14 reptiles, 136 species of birds and 42 mammals have been recorded in the area. There is a very significant colony of bats –one of the largest in Europe– in the Hundidero-Gato system mentioned above. The vegetation can be differentiated in the lower areas, with an abundance of holm oak, cork oak, carob, hawthorn, strawberry trees and mastic, and in the upper reaches, plant formations such as gall oaks and fir trees make an appearance.
Sierra de Grazalema Nature Reserve
---
Grazalema, Cadiz (Andalusia)
Useful information
What you need to know
---
Cultural information

Places to visit in the area near Grazalema include the Pileta Cave (in Benaoján), the dolmen of the Giganta (in the Montejaque pass), the Arab castle at Zahara and the Roman ruins of Ocuri. The towns and villages in the surrounding area have a valuable artistic, cultural and monumental heritage as well as a range of typical festivities and traditions.

Environmental information

Its wildlife includes the griffon vulture, golden eagle, the peregrine falcon, as well as kites and buzzards; there are also mammals such as the mongoose, red deer, Spanish ibex and roe deer.

Information for visits

Check with the visitor centres.
What to do
Travel plans for inspiring you
---