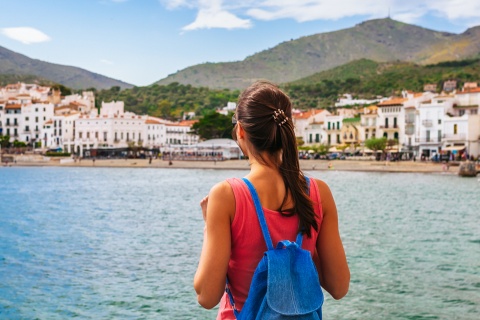 Some of Europe's most charming coastal towns and villages can be found in Spain
Spain has nearly 8,000 kilometres of coastline. Along this enormous stretch of land are some of the most charming towns and villages in Europe. If you are planning an itinerary, we highly recommend that you choose a specific area. Whether the north of the country or the Mediterranean coast, you'll find quaint towns and villages with narrow streets and lively fishing ports.
Muros offers a great historical and artistic heritage. We highly recommend a stroll along Paseo de la Marina until you reach the port and the fish market. 

If you would be interested in visiting a small village dotted with brightly-coloured Indiano houses, you should definitely go to Cudillero.

Hondarribia is a medieval walled town with some Baroque buildings that give the rugged village a very special charm.The Mediterranean coast also has some irresistible hidden corners.

Cadaqués was the best inspiration for the painter Dalí. Switch off your phone, wander the whitewashed back streets and enjoy one of the most spectacular towns on the Spanish coast.

Tabarca, Region of Valencia

This islet is barely 45 hectares in size and can only be reached by sea from a few places on the Costa Blanca. It is a beautiful historic complex with barely 100 houses that are located inside a fortress.

The most striking element of this village are its whitewashed houses spread across the top of the mountain. Mojacar has a lot of charm! 
This list could be much longer, but surely these proposals will not disappoint you with their uniqueness and beauty.  Plan your route and start enjoying!