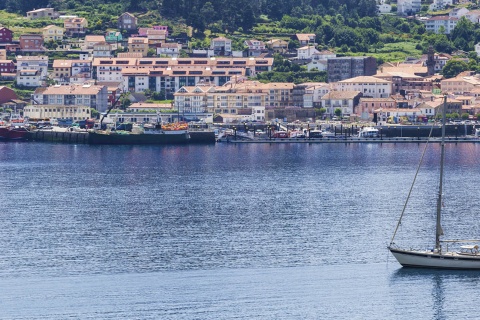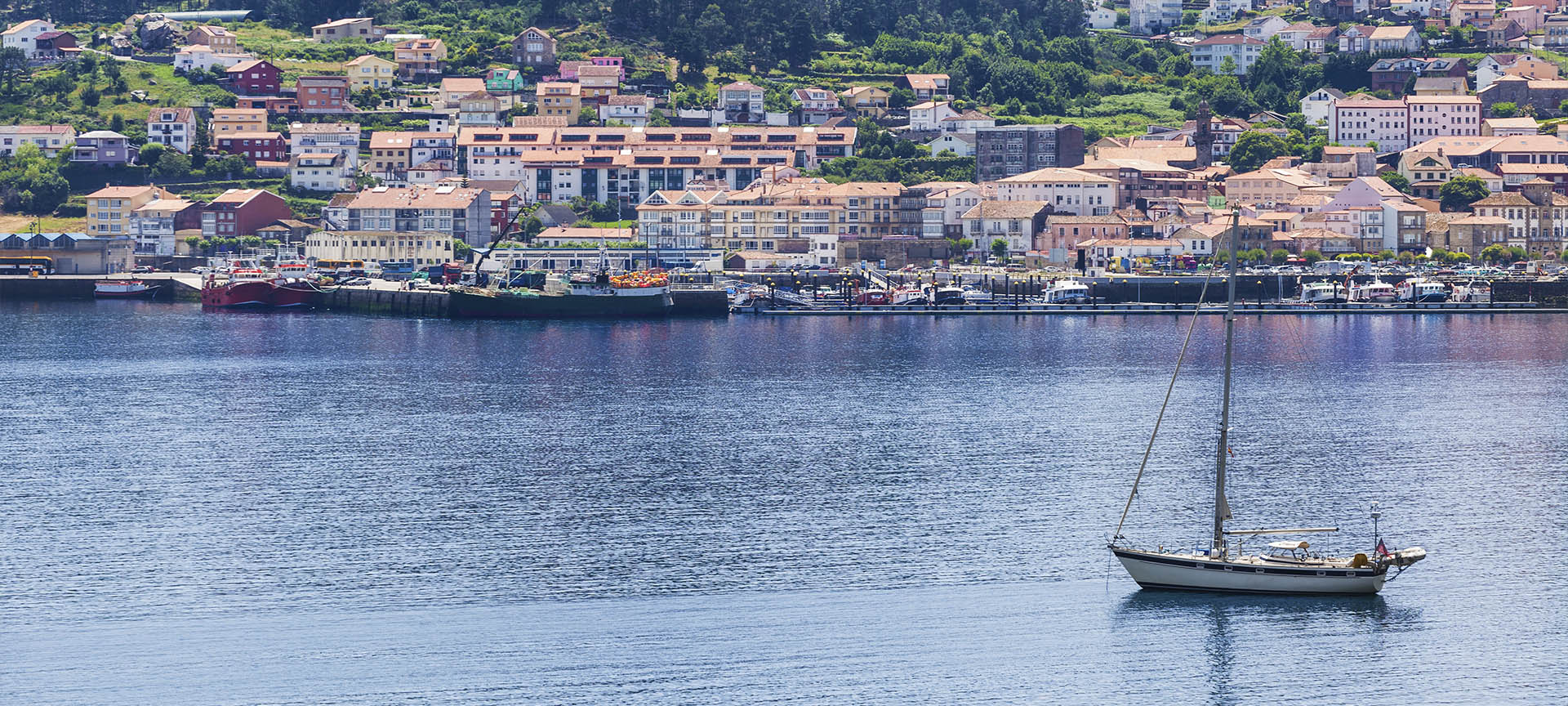 This town is 71 kilometres from the city of Santiago de Compostela. Its old town has been declared Property of Cultural Interest. It is well worth taking your time to visit it.
In 1970 Muros was designated a Historic-Artistic Monumental Site, on account its original urban layout, still intact, and the architectural and archaeological worth of its heritage. The original architecture in Muros is notable for the sea arcades that are typical of the houses, under which the fishing tackles were fixed and the fish was salted. There are houses like these all over the historic centre. Built with large stone blocks, they have large arcades on the ground floor and continuous balconies on the upper floors. You will also be able to discover two of the most unique squares in town, between the streets Real, Axesta and the Paseo de la Marina: Plaza de Santa Rosa, with its beautiful cross made in 1789 and Pescadería Vieja, where you will find a curious stonework fountain and many taverns. Some of the monumental buildings that stand out are the Town Hall, the Mercado de Abastos market and Don Diego Arch. There are also other places in Muros that are well worth a visit, such as the Shrine of the Virgen del Camino, and the old Collegiate Church of Santa María, which is currently called Church of San Pedro. Also interesting are the prehistoric etchings discovered at various sites in the municipal area. Muros also has 25 kilometres of coastline with broad beaches.
What to do
Travel plans for inspiring you
---
Calendar
Shows, festivals, sports...
---
View some of the most relevant events you will be able to enjoy at the destination.